Why The Batman Refuses To Compete With The Dark Knight Trilogy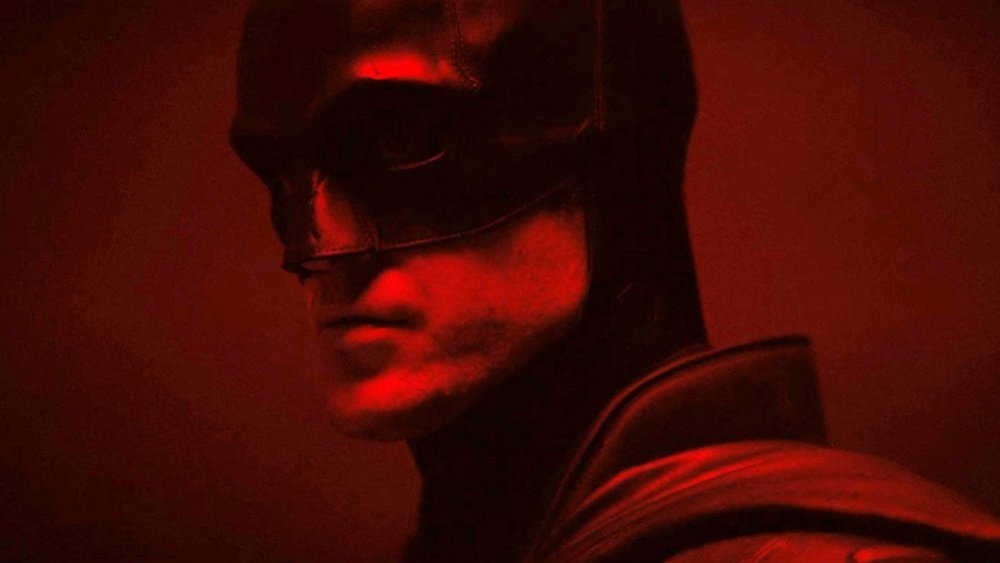 Warner Bros./Matt Reeves (via Twitter)
The world is waiting with bated breath for The Batman, which was originally scheduled to drop on June 25, 2021, but was recently pushed back to October 1 of that same year. It's never easy to tackle such an iconic and oft-portrayed character, and Matt Reeves' upcoming take on the Caped Crusader will have to clear some huge hurdles if it wants to race for the title of the greatest Batman movie of all time. Robert Pattinson's version of (the) Batman will obviously be eagerly anticipated, but it'll also be the first solo Batman movie since Christopher Nolan's The Dark Knight Trilogy — arguably, the definitive on-screen take on the character up to now. 
It's a tall glass of challenge, but it looks like Reeves and his crew are prepared to drink it to the last drop. While some would find it terrifying to take on Nolan's movies, The Batman cinematographer Greig Fraser has revealed that the upcoming movie chooses a radically different route, and doesn't intend to go up against Christian Bale's Batman at all. Here's why The Batman refuses to compete with The Dark Knight Trilogy.
The Batman goes for a graphic novel vibe instead of competing with the Dark Knight Trilogy
WarnerBros./MattReeves(viaTwitter)
In an interview with Collider, cinematographer Greig Fraser (Rogue One: A Star Wars Story, Vice, Zero Dark Thirty) revealed some juicy tidbits of information about The Batman, and how it compares to the hyperrealism that his colleague Wally Pfister brought to Christopher Nolan's The Dark Knight Trilogy. 
Nolan's take on the Batman mythos was full of quite literal darkness, and its elements were rooted in the real world compared to other movie versions of the character. Though Fraser makes it clear that he's not allowed to reveal anything about The Batman, he does mention that the movie is heavily character-driven, and draws its vibe from the kind of mood certain Batman graphic novels achieve. Fraser also says that the movie doesn't intend to challenge The Dark Knight trilogy, and that its version of the Knight might not in fact be all that dark at all, at least when it comes to what you see on the screen. "We need to create a mood," he states. "Which is obvious, since it's a Batman film. I don't think it's going to be oppressively dark, in terms of visually. Because we're not trying to have a competition about who can go the darkest of the darkest of the darkest. We're trying to create intrigue." 
So, there you have it. Though we have to wait until October 2021 to see how The Batman shapes up, it certainly seems like the movie is going for a bold, new direction, and that its take on Batman will be quite different from the ones we know. Frankly, we wouldn't have it any other way.