Ming-Na Wen Reveals Why She's Such A Star Wars Fan - Exclusive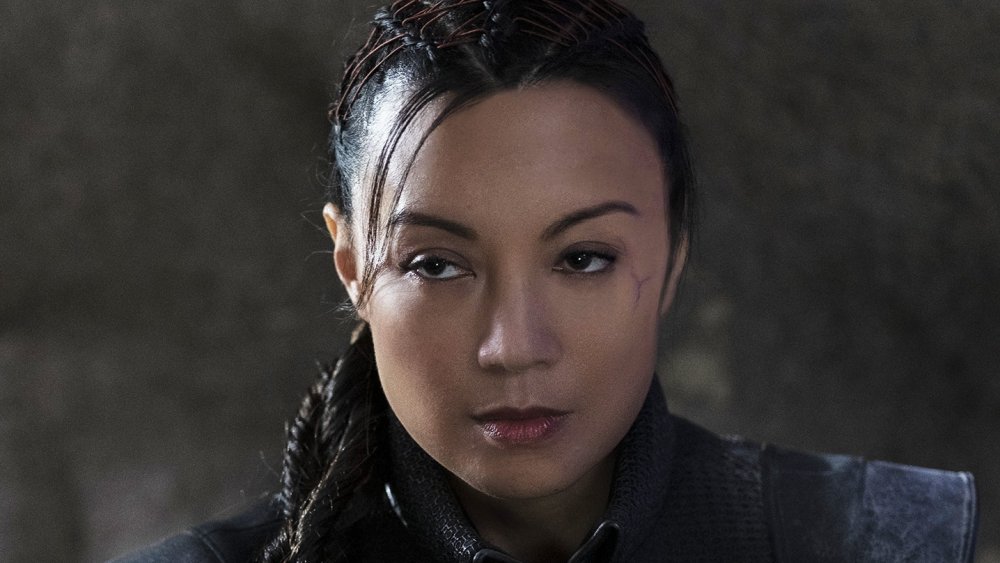 Disney/Lucasfilm
It's hard to think of something that actress Ming-Na Wen hasn't done. She's been a Street Fighter. She's been a Disney princess. She's played a doctor on E.R., voiced a Gotham City detective on the animated series The Batman, and done the horror thing in Prom Night and The Darkness. And thanks to her seven-year stint as Agent Melinda May on Agents of S.H.I.E.L.D., she's been one of the Marvel Cinematic Universe's heavy-hitters for the better part of a decade.
But none of those are as meaningful to Wen as her appearance in the Star Wars universe.
Wen appeared on the fifth episode of the Disney+ series The Mandalorian as Fennec Shand, a skilled mercenary who hunts the titular bounty hunter (Pedro Pascal) on the desert planet of Tatooine. While Shand has only appeared the one time (so far), she's become an extremely popular character. Wen certainly gets it. "I was on Tatooine!" she says during an exclusive interview with Looper. "It was crazy."
Like many of us, Wen grew up dreaming of life in a galaxy far, far away. "As a kid, I grew up definitely loving [Star Wars]," she tells Looper. "The Force was part of my religion. It's kind of shocking and surprising that I am now in that world."
Wen comes by her Star Wars fandom honestly, too. "I think growing up Asian and being a woman, I'm always constantly concerned about what other people thought of me," the actress shares. "I grew up in white suburbia. It was very tough. I came from Hong Kong and had to learn English in America. Growing up in white suburbia, I never felt like I belonged."
During that turbulent time, Wen found a kindred spirit in Luke Skywalker, and turned to the OG Star Wars film and its sequel movies for comfort: "It was just a great form of escapism. It's like Luke Skywalker['s journey] — discovering that you have value and you become the hero of your own story. I think that is what's so appealing. It's everybody's dream that they find their potential."
Disney legend Ming-Na Wen on what other franchises she'd like to take on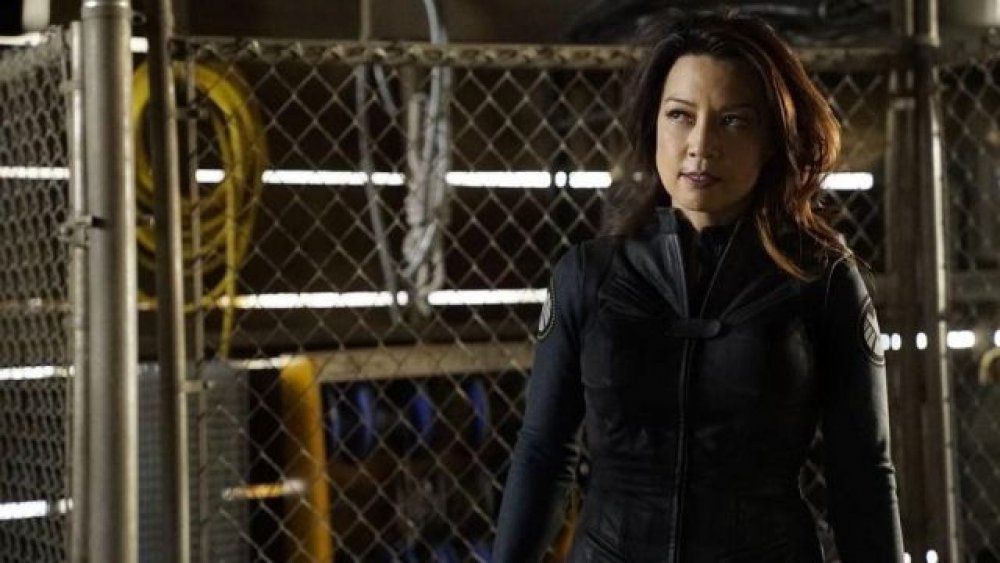 Walt Disney Television/ABC Studios
Fennec Shand isn't the only role that's helped Wen live out a childhood dream, of course. Thanks to her time as the voice of Disney's Mulan – a role she's reprised a number of times — Wen has gone on her own Skywalker-like hero's journey. Through portraying Melinda May, she learned not to give too much thought to other people's opinions.
"She taught me... that you don't really have to worry about other people's opinions of yourself if you hold true to your own convictions. She never worried about that," Wen says. "That was a nice lesson to learn. It's like, 'Oh. Nah, not that important.'"
While Wen has a filmography that most genre fans would kill for, she's always looking for something new. "I guess I've never done anything like the Game of Thrones sort of medieval-ish realm. I think that would be fun – the Lord of the Rings kind of thing," she tells Looper. And yeah, she's done Star Wars, but there's another sci-fi franchise Wen has her eye on as well: "There's always Star Trek, too. I haven't hit that, I haven't hit that genre yet."
However, before Wen can move on, there's Agents of S.H.I.E.L.D. to contend with. The show, which is currently in its seventh season, is quickly heading towards its big series finale, and Wen laughs when asked if she's satisfied with how the last episode wraps everything up: "Even if I'm not, what are they going to do? Reshoot it?"
But then, she gets serious. "Yes," Wen says. "I think the fans especially will be happy with how the producers and the writing staff put a button on every one of our beloved characters."
You can catch Melinda May's final adventures on Marvel's Agents of S.H.I.E.L.D. on Wednesday nights at 10 PM on ABC.