Charlize Theron Admits Her True Feelings About The Furiosa Prequel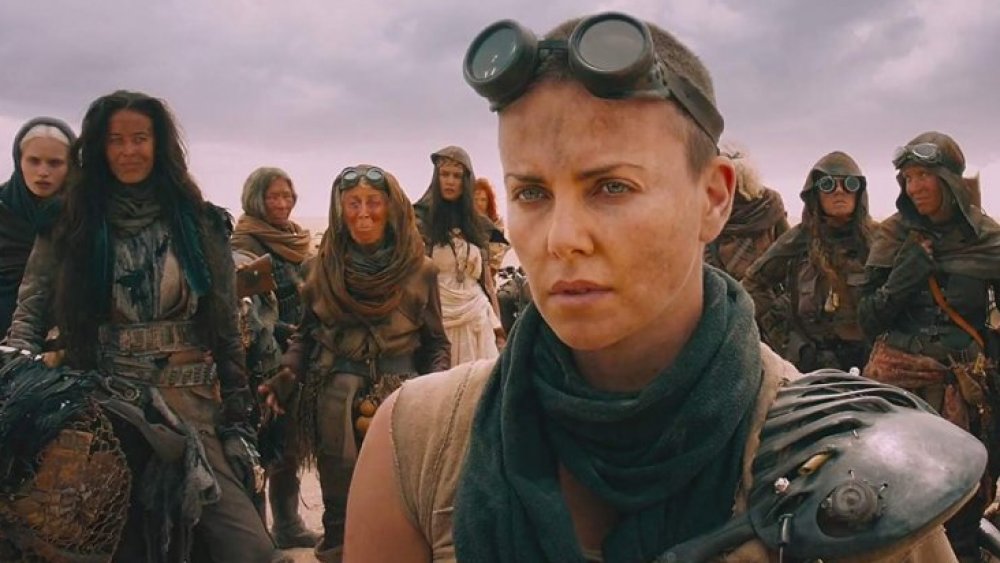 Warner Bros.
Mad Max: Fury Road is the kind of movie that needs several excited superlatives to describe properly. George Miller's R-rated return to his post-apocalyptic universe received widespread acclaim and rave reviews, despite copious behind-the-scenes troubles and studio meddling that almost stopped the director from shooting the glorious opening scene. 
One of the movie's greatest delights was Charlize Theron's Furiosa, the one-armed, tough-as-nails "Imperator" who's more than a match for "Mad" Max Rockatansky (Tom Hardy). Her betrayal of the villainous Immortan Joe (Hugh Keays-Byrne) drives the plot — and she personally drives the "war rig" that's integral to the film's giant car chase. In many ways, Furiosa is an even more significant character than Max himself, and it looks like she's going to be even more central to the franchise in the future. After all, Miller announced in 2020 that his next project will be a Mad Max prequel called Furiosa.
A whole new movie focusing on Furiosa's adventures in the Wasteland sounds like a dream come true, but it looks like there'll be one significant change to the character we know and love. Since the events of Furiosa will take place 20 years before Mad Max: Fury Road, and Miller's not a fan of de-aging tech, it looks like Theron won't be returning in the role. It'll certainly be strange to see someone else embody the character, but what does the actress herself think of this? Finally, Charlize Theron has admitted her true feelings about the Furiosa prequel.
The Furiosa prequel makes Charlize Theron feel "a little heartbroken"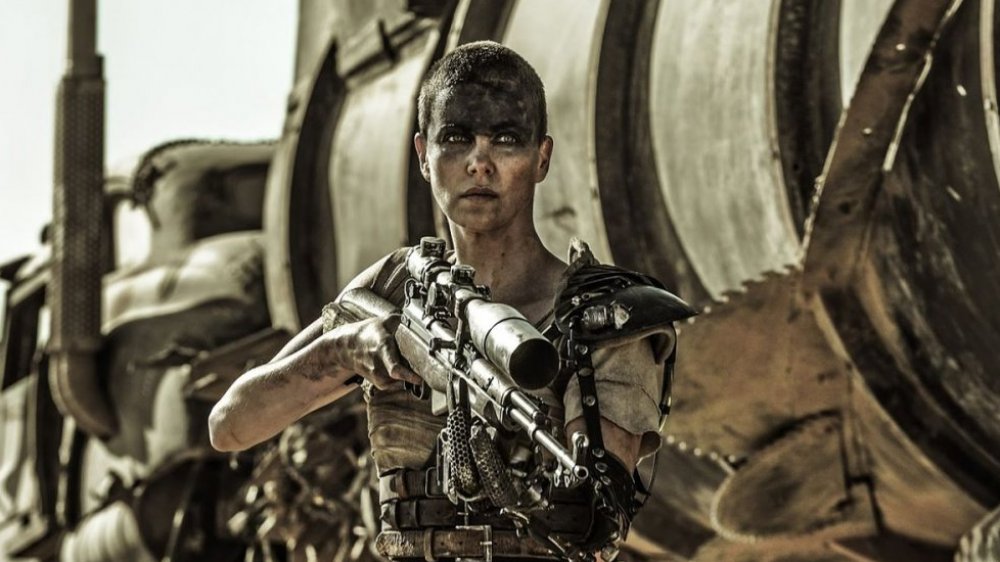 Warner Bros.
In an interview with the Hollywood Reporter, Charlize Theron fully admitted that she's a little bit sad about the role of Furiosa changing hands. "It's a tough one to swallow," she revealed, though she also stated that she supports George Miller's vision. "Listen, I fully respect George, if not more so in the aftermath of making Fury Road with him. He's a master, and I wish him nothing but the best." Much of Theron's disappointment stems from her personal appreciation of the character, though she likes that we'll see more of Furiosa's story. "I really love that character, and I'm so grateful that I had a small part in creating her," Theron said. "She will forever be someone I think of and reflect on fondly. Obviously, I would love to see that story continue, and if he feels like he has to go about it this way, then I trust him in that manner." 
There's also another reason behind Theron's fondness for Furiosa. Though she's an established action star these days, her first action flick, 2005's Æon Flux, was a commercial and critical flop. On top of that, a nasty stunt accident almost paralyzed her for life. As such, she was pretty certain that her action movie days were over before Furiosa came along. For her, Mad Max: Fury Road was the kind of opportunity that female action stars rarely get. "A lot of women don't get a second chance, but when men make these movies and fail miserably, they get chance after chance after chance to go and explore that again," Theron said. "That doesn't necessarily happen for women." 
Here's hoping that whoever inherits the role of Furiosa will value it as much as Theron does.