DC's Stargirl Finds A New Home For Season 2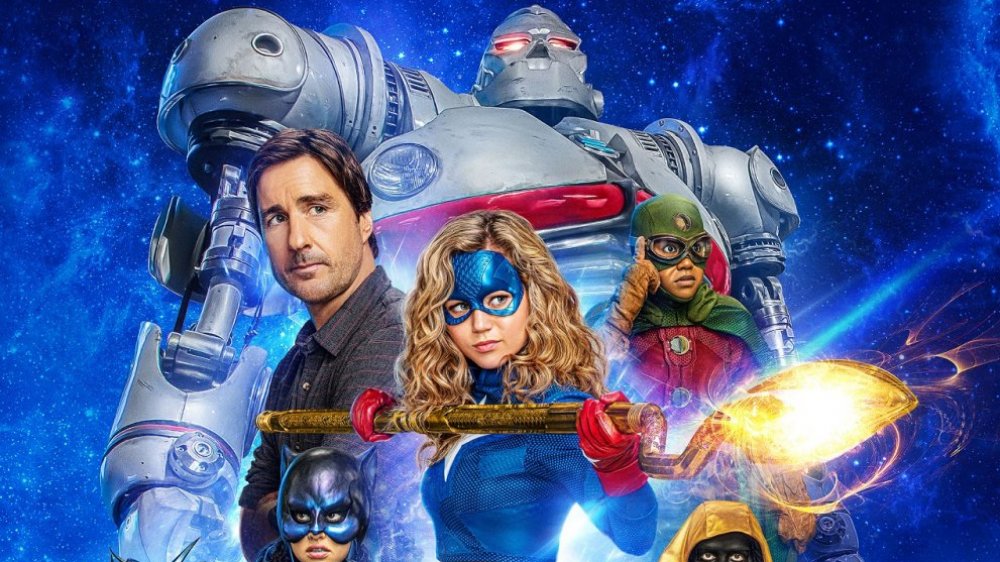 CW/Warner Bros.
DC's Stargirl is the latest entry in the subgenre of high school-aged superheroes who try to balance their costumed heroics with their everyday problems. Arguably, it's also one of the best, seeing as its "everyday problems" include things like old-school supervillains wielding baseball bats, secret identity issues, and the intricacies of fighting crime with a 15-foot robot. As a result, every episode of the show delivers amazing moments that hit you harder than the show's giant CGI zombie, Solomon Grundy. 
As enjoyable as the teen drama-tinged superheroics of Stargirl (Brec Bassinger) and the Justice Society of America are, the show's about to move in a new direction. Don't worry, though, it hasn't been cancelled. DC's Stargirl has simply found a new destination for its upcoming new season. Where is the show heading, and what implications does this have for the DC Universe? Let's take a look at DC's Stargirl and its new home for season 2.
DC's Stargirl season 2 is moving to the CW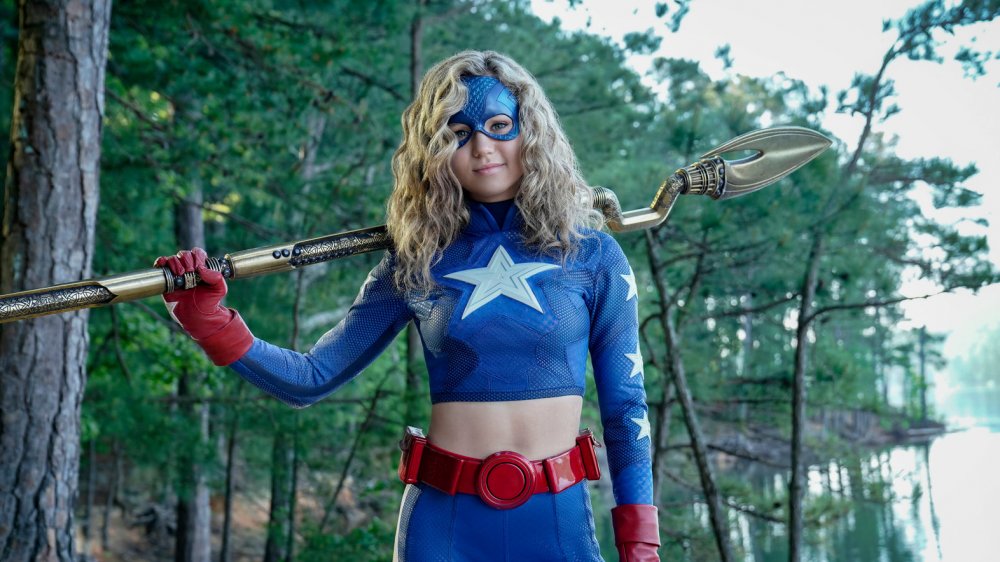 CW/Warner Bros.
On July 6, 2020, we received the very welcome news that DC's Stargirl has been renewed for season 2 (via Collider). The announcement came with a twist: The season will air exclusively on the CW, unlike season 1, which airs simultaneously on DC Universe and the CW. Fans who are concerned about the fate of DC Universe may find this worrying. After all, DC's Stargirl is only the most recent in a long line of titles that seem to be leaking away from the streaming service, which is now sorely lacking in exclusives. With Doom Patrol season 2 already airing simultaneously on HBO Max and DC Universe, and Harley Quinn reportedly moving to the WarnerMedia streaming service, it seems that the sole remaining DC Universe exclusive original at the moment is Titans.
On the other hand, fans of DC's Stargirl can freely rejoice, because we're indeed going to have another season of the enticing adventures of the new Justice Society of America and their colorful array of enemies. We know that season 1 isn't even over yet, but we can't help but smile in the knowledge that there'll be more where it came from.    
New episodes of Stargirl arrive Mondays on DC Universe, and air Tuesday nights on the CW.