Fallout TV Series - What We Know So Far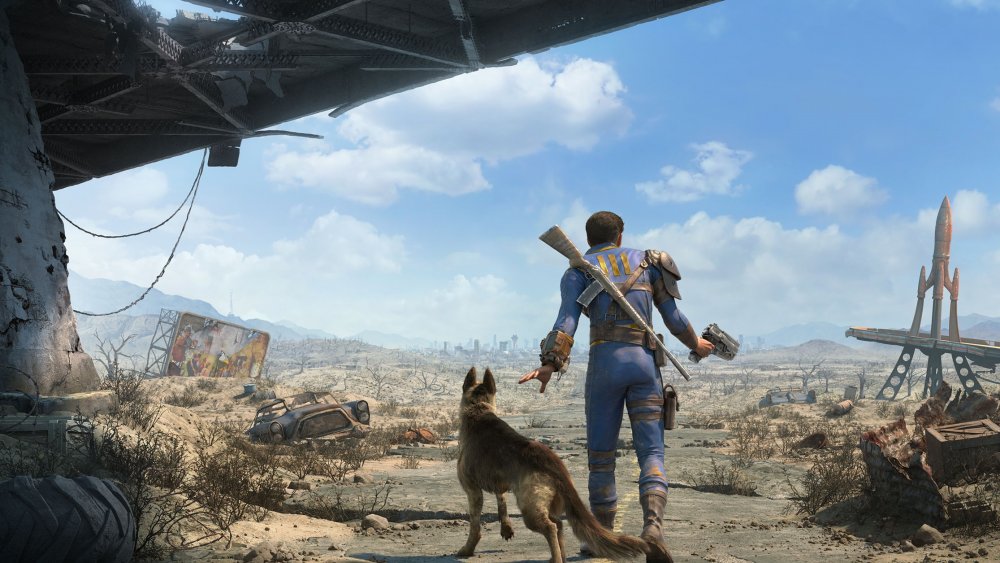 Bethesda Game Studios
Power up your Pip-Boy because we're taking a trip to the wastelands. Bethesda Game Studios has just announced that they are partnering with Amazon Prime on an adaptation of their blockbuster video game franchise Fallout. If that's not exciting enough for you, the series is being developed by Lisa Joy and Jonathan Nolan, the creators of Westworld, through their production company Kilter Films. If that doesn't have you ready to break out of your vault, we don't know what will.
The series was announced on July 2, and according to Bethesda, it already has a series order. This means the likelihood of getting teased with an announcement only to have the project die after the pilot is produced is slim.
Both Bethesda and Joy and Nolan expressed excitement over the project. Bethesda's Executive Producer, Todd Howard, said, "It was clear from the moment I first spoke with Jonah and Lisa a few years ago, that they and the team at Kilter were the ones to do it right." Meanwhile, Joy and Nolan called Fallout, "One of the greatest game series of all time," adding that playing the games, "Cost us countless hours we could have spent with family and friends."
Now that we know the series is on its way, let's parse out what we can surmise about the release date, cast, and plot.
When is Amazon Prime's Fallout series coming out?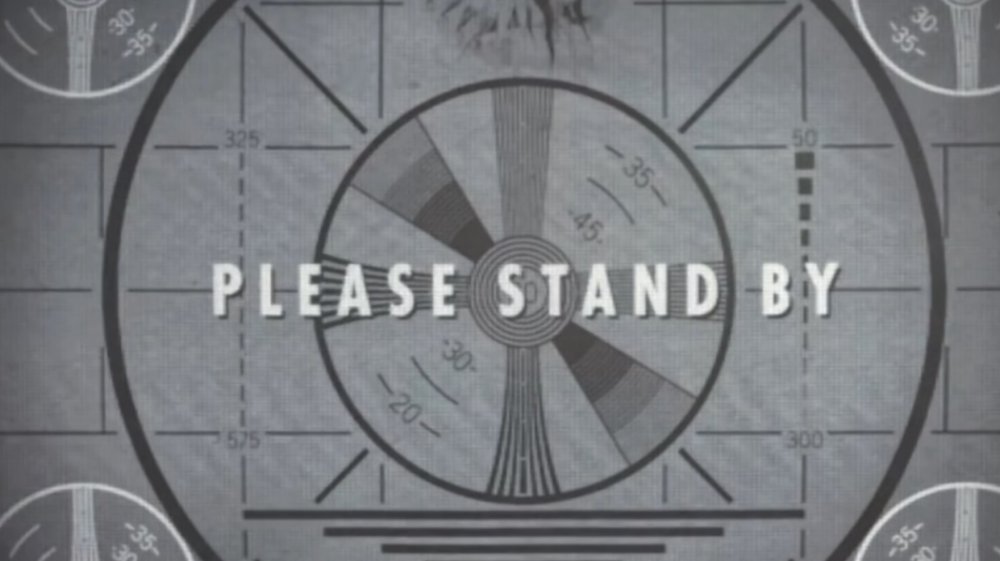 Bethesda Game Studios
Before you clear your calendar for the inevitable Fallout binge, keep in mind that the series has only just been announced. At the time of writing, no release window has been given for the project. We can, however, make a few educated guesses about when to expect the show.
Anyone who has played Bethesda's Fallout games knows they are massive experiences. The same can be said for Westworld, and it seems likely that is one of the reasons that Bethesda feels confident in Joy and Nolan's ability to tackle their series. Having a Fallout series with an expansive scope will no doubt thrill fans of the games, but it also will probably mean a long development cycle for the show. After all, there have been up to two-year-long waits between seasons of Westworld.
Combine that with the fact that TV and film productions are still mostly in limbo for the time being, and we might be looking on a bit of a wait before getting our eyes on Fallout. We would guess that the series will premiere sometime in 2022, or even 2023.
Who might get cast in Fallout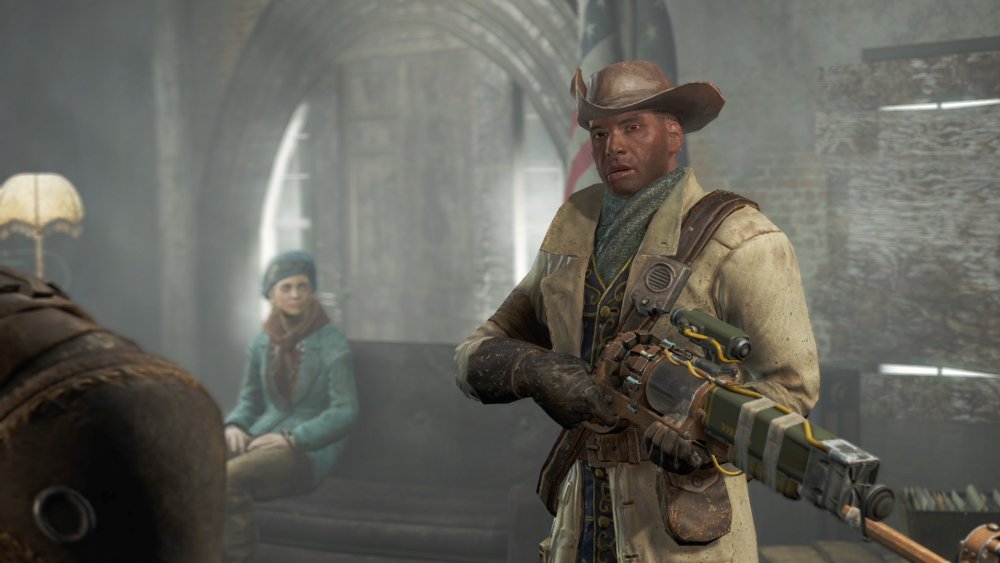 Bethesda Game Studios
Sadly, Bethesda didn't have any casting news to share along with the announcement. One thing we can be pretty sure of, though, is that Fallout will have a large ensemble. The games do have a central protagonist the player guides through the story, but they are also filled to the brim with supporting characters who all have their own unique personalities and backstories. Considering this has been a hallmark of Bethesda's Fallout games, we suspect the Amazon series will follow suit.
Another thing to consider when thinking about the potential cast of Fallout are actors who might follow Joy and Nolan from their previous projects to this one. Joy's upcoming feature film directorial debut, Reminiscence, features at least two actors from Westworld: Thandie Newton and Angela Sarafyan, who play Maeve and Clementine, respectively. Until we start getting some confirmed casting news, we don't know anything for certain, but we wouldn't be shocked to see some actors from Westworld pop up in Fallout.
The plot of Lisa Joy and Jonathan Nolan's Fallout series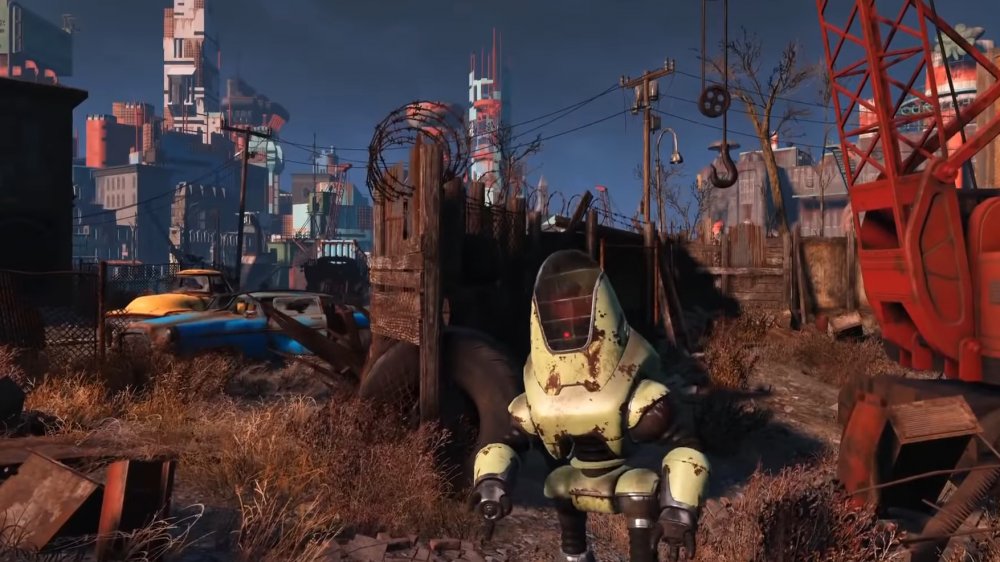 Bethesda Game Studios
As far as potential storylines go, the Fallout games are an embarrassment of riches, but Bethesda hasn't signaled whether the series will incorporate specific plots from any of the games at this juncture. Even if Joy and Nolan decide to create their own narrative, they will have a deep well of lore from which to draw.
The Fallout games take place in the United States hundreds of years in the future, and utilize an alternate history timeline to tell their sci-fi story. In the world of Fallout, the US never quite left the cultural moment of the late 1940s and the 1950s. American exceptionalism, Cold War paranoia, and an obsession with all things nuclear permeate life throughout the country. After a period of increasing global insecurity, there is a massive nuclear war, the Great War, in the year 2077. Predictably, it ends with total destruction across the globe. The games take place long after this nuclear apocalypse, and often focus on individuals who live in nuclear fallout shelters that were built before the Great War, but must leave and traverse wastelands that are full of bandits, mutants, and warring factions of people trying to create a new world.
Considering what a meal Joy and Nolan made of Westworld's futuristic premise and setting, we can only imagine what they have in store for us with Fallout.