What Kyle MacLachlan From Twin Peaks Is Doing Today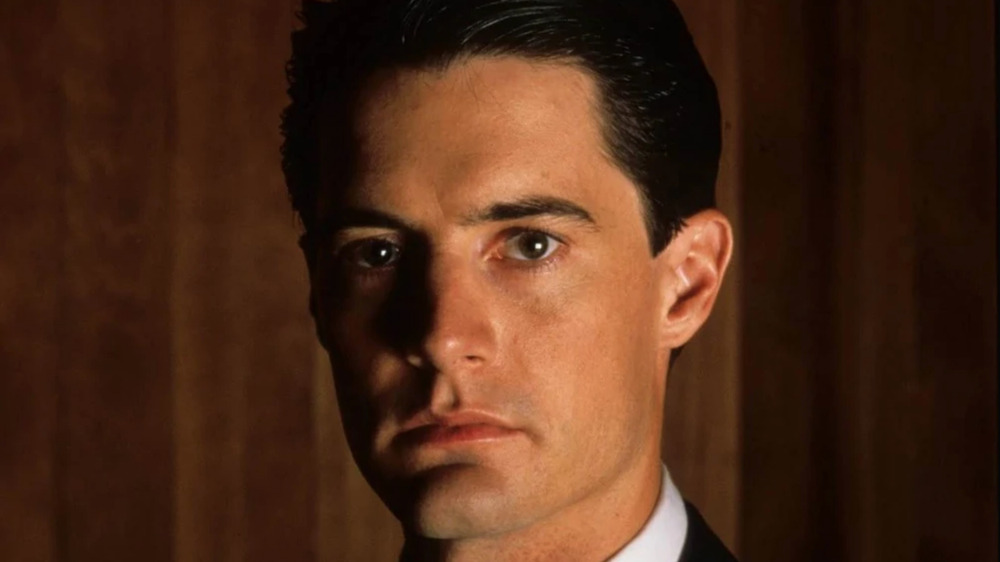 ABC
Actor Kyle MacLachlan's turn as FBI Agent Dale Cooper on the innovative TV series Twin Peaks was memorable — so much so, he had fans imitating his eating of cherry pie and drinking of coffee during new episodes as they aired in 1990-1991 — and every February 24 thereafter (the unofficial Twin Peaks Day). Today, 30 years later, he may still be best remembered for his role on that show, despite a storied Hollywood career. 
MacLachlan started his career in a David Lynch movie, playing the young hero Paul Atreides in 1984's densely-plotted Dune. However, when that movie bombed at the box office, he had a hard time finding jobs. "There weren't a lot of people who were very interested in working with me at the time," he told Consequence of Sound. Fortunately, he and Lynch had hit it off, and when it was time to cast 1986's Blue Velvet, followed by Twin Peaks a few years later, Lynch called upon MacLachlan for a quirky role that required an intellectual and optimistic-yet-deadpan delivery within a dreamlike narrative.
Of course, being associated so strongly with a 30-year-old show comes with its frustrations, but the actor has learned to live with it and enjoy it over the years. He told Collider, "I feel so incredibly fortunate to have had that role and to be identified so strongly with that role. Many actors go for years, and some for their entire careers, and they're great actors, but they don't have that same kind of resonance with the audience. That's really the thing that I appreciate. People love this character, and I am so happy that they do."
After that, the actor never seemed to lack for roles again. MacLachlan has had a long and successful career, and he continues to act today, though he's got plenty of other hobbies and interests.
MacLachlan has worked steadily in Hollywood for decades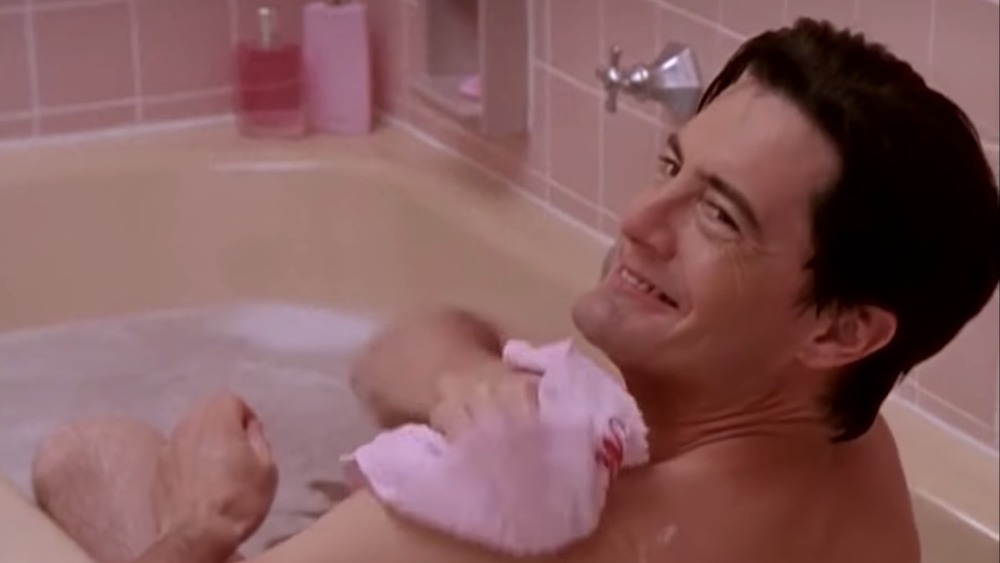 HBO
If you've been watching television over the last 30 years, you've surely seen signs of MacLachlan, who is now 62 years old. Of course, he's appeared in many Twin Peaks-related projects, including the film Twin Peaks: Fire Walk With Me, the Georgia Coffee: Twin Peaks miniseries from 1993, and Twin Peaks: The Return from 2017. In the 1990s, he showed up in many films and TV movies, not all of them hits (see: the widely panned Showgirls, The Flintstones movie, David Koepp's The Trigger Effect, and 1998's The Invisible Man). 
During that time, he learned some hard lessons that served him well over the course of his career. He cited Showgirls, in particular, as a disappointment. "It taught me that you don't know what a thing is going to be when you're in the middle of something. All you can do is your best," he told The Guardian.
After a string of mediocre projects, lightning finally struck, and he landed another iconic role. On Sex in the City, he plays Trey MacDougal, Charlotte York's (Kristin Davis) first husband. "The writing was brilliant, the relationship was great, Kristin is fantastic to work with, we had a lot of fun together," he said in an interview with GQ. He suggested spinning Trey and Bunny (Frances Sternhagen), his character's mom, off into their own series, but clearly that never happened.
On Desperate Housewives, he plays Orson Hodge. He says it was a role that was meant to last only a year or two, but he had so much fun and there was so much chemistry with co-star Marcia Cross that "time goes when you're having fun." Following that, he played Calvin Zabo in a role on Marvel's Agents of S.H.I.E.L.D. His other roles have included playing the Mayor in Portlandia, Thomas Edison in 2020's Tesla, Doctor Karlock in 2020's Capone, and President Franklin D. Roosevelt in PBS' 2021 biopic of Crown Princess Martha, Crossing Atlanta. 
He's also a wine entrepreneur and vintner in Washington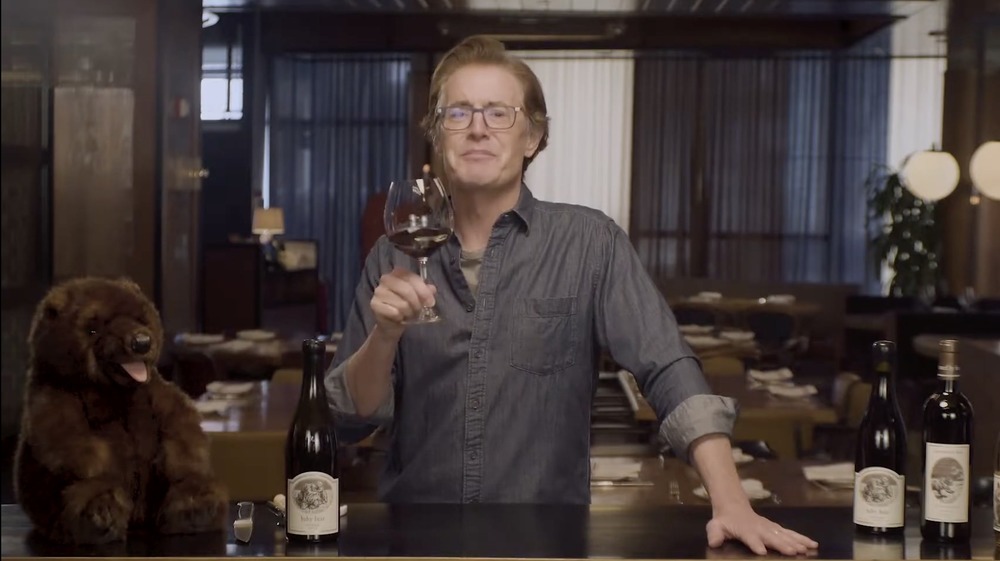 Pursued by Bear
MacLachlan has deep roots in the state of Washington, where he grew up and went to college, and he now owns a boutique wine label that's based there. It's called Pursued by Bear, a name based on a stage direction in William Shakespeare's The Winter's Tale. Town & Country reports that the actor's love of wine actually developed along with his acting career, as Lynch gave the then-24-year-old a bottle of Château Lynch-Bages following his successful audition for Dune. In the mid-'80s, while visiting his father in his hometown of Yakima, MacLachlan learned about the nascent wine scene in the Walla Walla area. He became friends with a vintner named Eric Dunham and approached him about going into business together. Their first vintage was produced in 2005.
Thus, in addition to his acting work, he spends time working on winemaking and marketing for Pursued by Bear, which includes a series of silly Instagram Reels. "I love walking the vineyards in the weeks leading up to harvest," he wrote in the foreword to Washington Wine & Food: A Cookbook by Julien Perry. "I love getting my hands purple with grape juice during crush. And I love the fact that wine has brought me home."
The entrepreneur life actually has some similarities to acting, MacLachlan points out. "The most important thing I've learned running a wine business is to surround yourself with smart, experienced people, starting with my winemaker Dan Wampfler," he said (via The Daily Beast). "The same holds true for working on a film or a television show. Try to work with the smartest and most fun people. If you're going to be around each other for a while, it makes everything run a lot smoother!"
MacLachlan also has a family, so he posts on social media about adventures with his wife Desiree Gruber and their son, Callum, who was born in 2008. He said in a late-2020 interview with the AP that being able to spend quality time with his family is one of the silver linings of the COVID-19 pandemic.