What It Will Take To Make The Invisible Man 2 Happen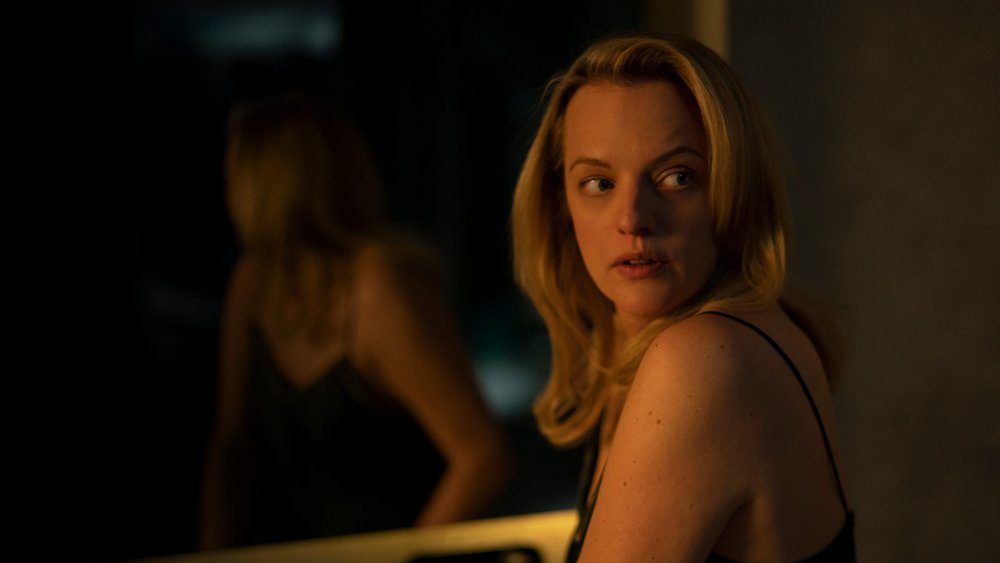 Universal Pictures
One of the biggest surprise hits of the year is Leigh Whannell's take on The Invisible Man. In classic form, producers at Blumhouse took a low-budget, $7 million film and turned it into a nearly $125 million box office juggernaut (source: Box Office Mojo).
The Invisible Man has a massive pedigree dating back to 1897, when the original H.G. Wells story was first published in the pages of Pearson's Weekly. But the 2020 incarnation, which focuses on Cecilia Kass (Elisabeth Moss) as she attempts to escape an abusive relationship with Adrian Griffin (Oliver Jackson-Cohen), is special on its own. Taking what is often a tale of the madness of the titular invisible man and turning it into a treatise on the emotional and psychological cost of gaslighting is a master stroke. It's no surprise — given the legacy title, the critically-acclaimed star, and the modern take on a classic premise — that The Invisible Man was a hit.
What happens when a movie is a hit? People start asking for a sequel. So are we headed towards a The Invisible Man 2? In an interview with Bloody Disgusting, Elisabeth Moss weighed in on the possibility of an Invisible Man sequel. "Look, if people want it that's kind of a big part of what we need in order to do it," the Handmaid's Tale star explained. "So put the word out there that YOU want it and then I'll help!"
Elisabeth Moss is still thinking about The Invisible Man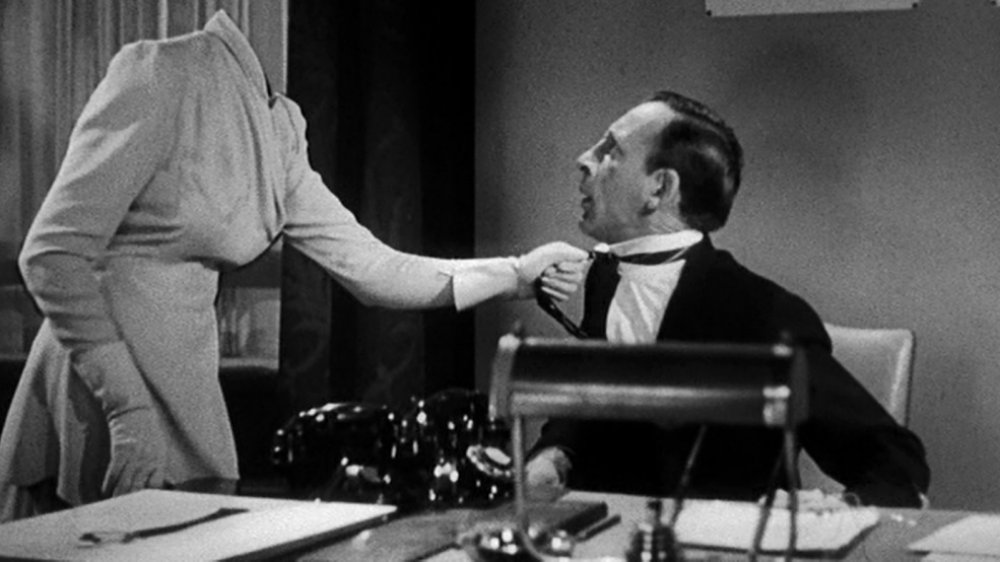 Universal Pictures
What makes this particular call to action for fans so interesting is that it's partly a result of Moss' promotion for her new film, Shirley, focusing on the life and work of novelist and horror pioneer Shirley Jackson. Jackson (among many other credits) is the author of the original novel version of The Haunting of Hill House.
In thinking of Jackson, Moss also thinks of Whannell's incarnation of The Invisible Man, and even Jordan Peele's Us (in which she had a supporting role). Said Moss, "I see a similarity in a woman who, with Shirley she's really wrapped up in her demons and her imagination, and obviously with The Invisible Man she is as well, except it's real!"
"I think Leigh captured it very, very well," added Moss. "I think there's a similarity in tone to her work and the work of Invisible Man and also Jordan Peele's work. I don't know if that makes any sense or if I'm crazy to see that, but I do."
All of this is to say that The Invisible Man is still on Moss' mind. Looking on the classic Universal monster era alone, the 1933 version of The Invisible Man spawned four sequels, including The Invisible Man Returns starring horror icon Vincent Price. And let us not forget that 1940 also saw the release of The Invisible Woman. Without spoiling 2020's The Invisible Man, let's just say it's hard not to look at that Universal era and see a lot of sequel potential.