Anna Kendrick's Favorite Moment On Dummy Isn't What You'd Expect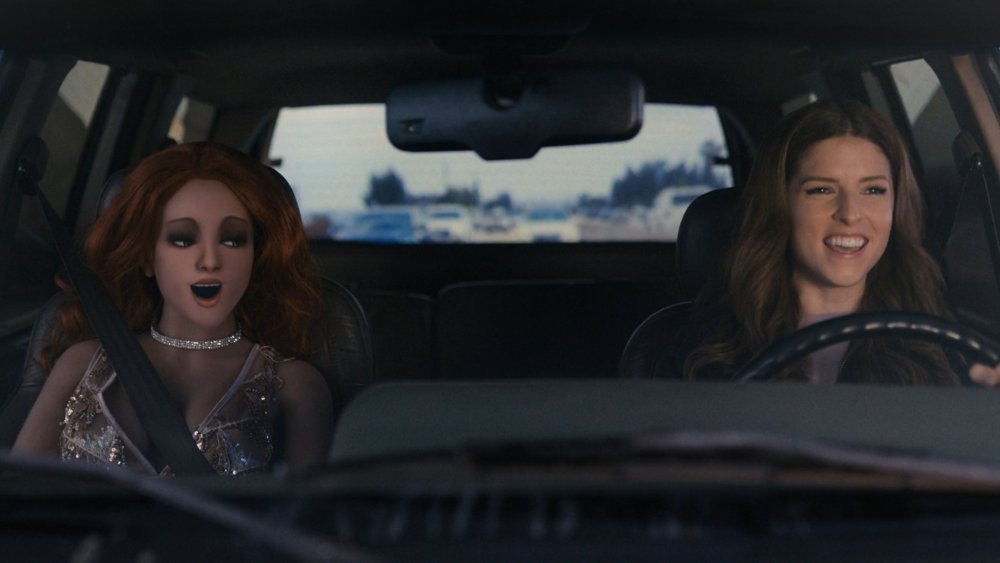 Quibi
This content was paid for by Quibi and created by Looper.
Dummy is the Anna Kendrick-starring, semi-autobiographical Quibi series about a woman and her unlikely friendship with her boyfriend's love doll.
The show is based very loosely on the life of creator Cody Heller (Wilfred, Deadbeat), and the start of her relationship with Community and Rick and Morty showrunner Dan Harmon.
In real life, Harmon actually owned a love doll prior to (and during) his relationship with Heller. In real life, Heller fretted over the existence of the doll, eventually writing the story for Dummy as a result of her feelings.
In the show, Cody (Anna Kendrick) discovers her boyfriend Dan (Donal Logue) has a love doll, but in this version of the story, the item in question, Barbara (Meredith Hagner), seems to have sentience. In Dummy, Cody explores her insecurities as a partner and a writer through her friendship with Barbara. Cody and Barbara go from antagonists to protagonists in a metatextual comedy that's part road trip, part journey of self-discovery and self-love.
Kendrick doesn't only star in Dummy, she also produces. As you might imagine, she and Heller have plenty of stories to tell from filming, including Kendrick's favorite — a moment the messy nature of which one would expect might keep it from being a highlight. 
Anna Kendrick and Cody Heller's mutual love of blood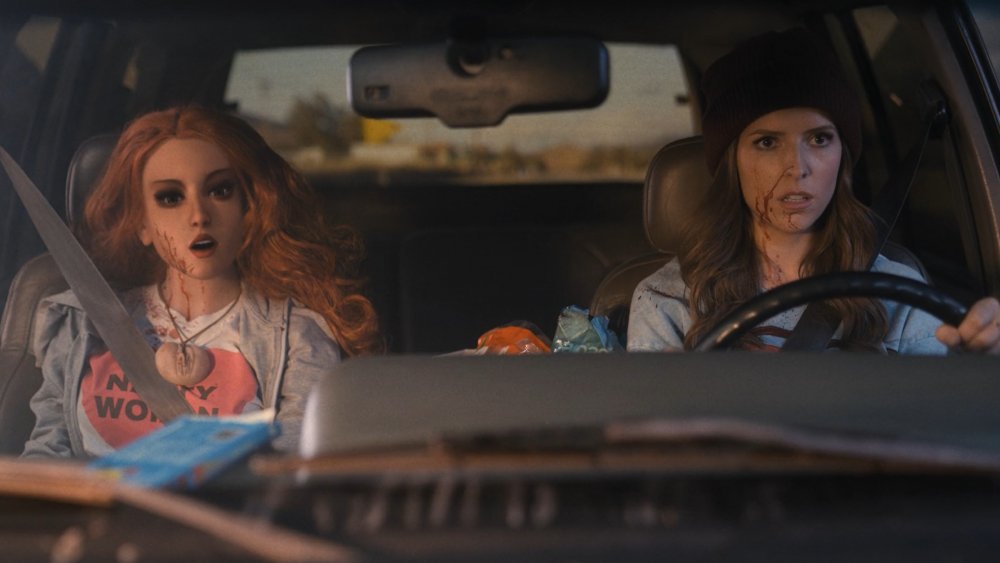 Quibi
"I don't know what I can say without giving stuff away," frets Kendrick in an Instagram live video to promote the series.. "This isn't necessarily 'give it away' because you don't know why it happened, but there was a day wherein Cody was flicking fake blood on me. That was fun."
Why was Heller flicking blood at Kendrick? In the context of the show, there is a scene in which Cody and Barbara wind up in a convenience store hold-up situation that involves a Rick and Morty fan, and let's just say things get pretty hairy. As to why Heller was the blood flicker, Kendrick explains, "She wanted it to be perfect, so she wanted to art direct it herself."
Heller expands, admitting, "I have a thing with blood. Once I had to do that on another set where there was supposed to be blood on ice. I have a lot of thoughts about blood. I'll get in there. That's the kind of creator that I am. I'll go and be like let me make this look authentic — for the blood. It's always blood related."
The entire 10-episode first season of Dummy is available on Quibi now.