The Hannibal Reunion You Didn't See Coming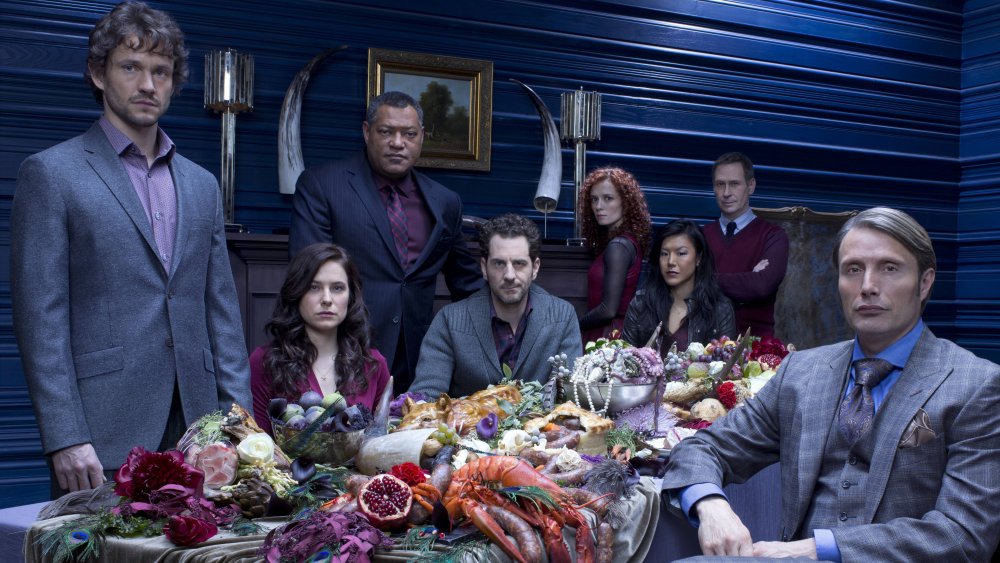 Sony Pictures Television/NBC
It's been five years since Bryan Fuller's masterful, subversive spin on the origins of Hannibal Lecter aired its final episode on NBC, yet not a year has gone by without whispers of a long-teased Hannibal revival. Now Nerdist is offering Fannibals the chance to see just how close a return to the startling and stunning universe may be. 
Hosted as part of the panel series Nerdist House 2020, a recorded, Zoom-based event will bring the series' creator as well as stars Mads Mikkelsen (Hannibal Lecter) and Hugh Dancy (Will Graham) together again. They'll be joined by other on-screen talents, including Hettienne Park (Beverly Katz), Caroline Dhavernas (Dr. Alana Bloom), Scott Thompson (Jimmy Price), Aaron Abrams (Brian Zeller), Gillian Anderson (Dr. Bedelia Du Maurier), Katie Isabelle (Margot Verger), Raúl Esparza (Dr. Frederick Chilton), and Kacey Rohl (Abigail Hobbs). Director and executive producer David Slade, food consultant Janice Poon, and co-producer Loretta Ramos also joined the chat, which will air on Saturday, July 11 at 1 PM Eastern on Nerdist's YouTube channel.
Fuller took to social media to announce the virtual reunion, which doubles as a fundraiser for The Okra Project. "JUST RECORDED #HannibalReunion ZOOM WITH @nerdist – STAY TUNED FOR MORE DETAILS together again in a virtual reunion," he tweeted. 
Nerdist promises Fannibals the chance to catch up with the stars of their favorite series, including a few surprise guests, behind-the-scenes anecdotes, on-set memories, and even hints about the future of the show.
The reunion will offer Fannibals their latest update on the long-awaited Hannibal revival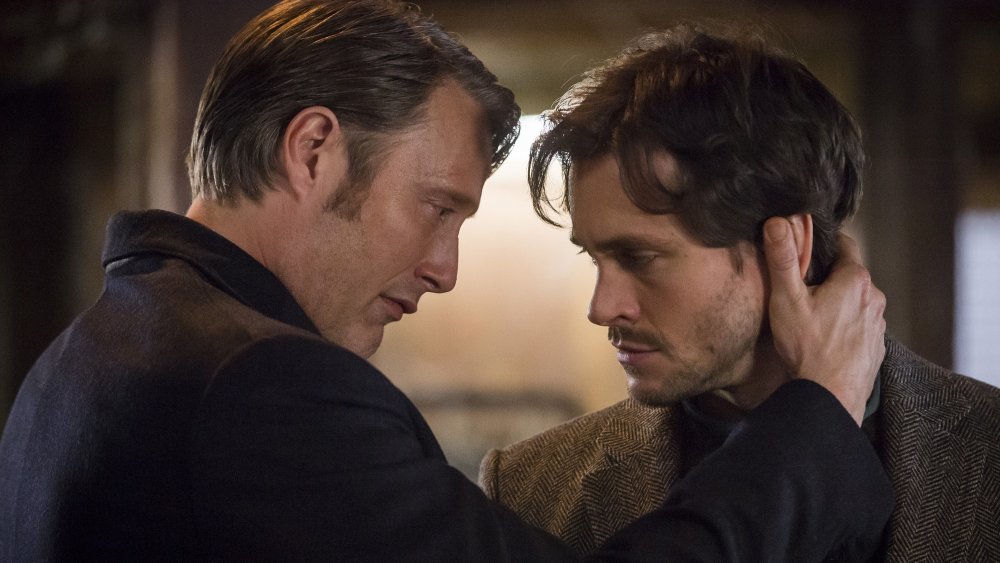 Sony Pictures Television/NBC
Based on Thomas Harris' novels, Hannibal follows FBI profiler Will Graham, a genius with a penchant for understanding psychopathic murderers. When Graham is hired to help solve a string of murders in Minnesota, he gets caught in the dangerous and intoxicating web of his FBI forensic psychiatrist and secret cannibalistic serial killer Dr. Hannibal Lecter, who becomes obsessed with pushing Graham over the edge. The series was critically acclaimed, earning a 98% Rotten Tomatoes score for its third season before being canceled due to low ratings in 2015. The premature ending of the award-winning psychological thriller is often considered one of TV's most talked-about mistakes. Fuller and the cast have long-supported a return to the universe if the stars aligned for everyone involved. 
Unlike other shows that mostly vanish into the TV ether after getting the cancelation ax, the fourth season of Hannibal has been on Fuller's to-do list since the ending of the show's three-year run. It nearly happened, too, in the months after NBC dropped the acclaimed series from its schedule. Fuller shopped the series to Netflix and Amazon, but both distributors ultimately passed. Unable to continue conversations with Netflix due to an exclusive streaming deal with Amazon, the show's immediate revival finally fell through after talks with the Netflix competitor also halted in July 2015, weeks before the cast's contracts expired. Fuller revealed that he had turned down an offer from the digital distributor after they couldn't agree on how much time he'd get to work on scripts in advance of filming. 
While Fuller and Hannibal's cast have continued to confirm their interest in the show over the years, serious talk of its possible return was once again renewed in 2020 after Netflix added the series to its library with one noticeable difference. Until some streamer finally makes season 4 a reality, we'll have to settle for the Zoom reunion as the next best thing.