Kit Harington Was 'Disappointed' Jon Snow Returned On Game Of Thrones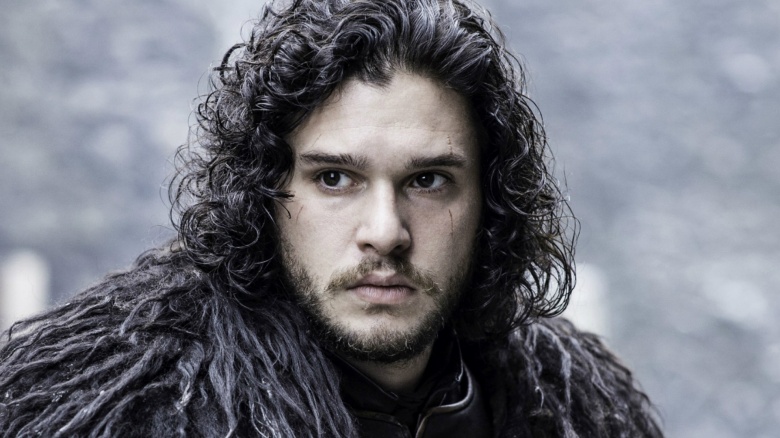 Spoilers for Game of Thrones season 6
When Jon Snow fell at the hands of mutinous members of the Night's Watch in the season 5 finale of Game of Thrones, many fans weren't convinced he was gone forever. And while most were likely thrilled to see his resurrection at the beginning of season 6, at least one person wasn't sold at first: Jon Snow himself, actor Kit Harington.
Harington recently told The Wrap that, although he knew Snow would eventually return, he didn't know what writers had planned for the character. "You don't get the scripts until about two weeks before you start shooting the new season," he said. "I knew I was coming back to life, but I didn't know if I'd come back as a changed person, as a villain. So I couldn't pre-plan anything, which was hard. And then I got the scripts, and actually, he comes back as himself, as the Jon that everyone knows. Which at first I found disappointing."
But Harington said he came to realize the writers' decision. "It's more subtle than that," he said. "[Snow] has an insight into what lies beyond that very few people in his world do, and that no one in our world does—he knows that there's no afterlife. Which does quietly drive who he is and what he wants to do."
As for those couple episodes where Snow was dead, Harington said the work was deceptively hard. "I thought it would be quite nice just to have a couple of episodes lying down, but it was really frustrating," he said. "Everyone's getting on with the job around you, and you just have to be still, and naked, for weeks. I drifted off a few times on that table, and woke up in the middle of Game of Thrones world, which was terrifying."
Of course, returning from the dead might not even be the most shocking thing that happened to Jon Snow last season. But we'll have to wait to see how he reacts: HBO has confirmed season 7 will definitely be late.