The Real Reason Robert Downey Jr. Didn't Star On Perry Mason - Exclusive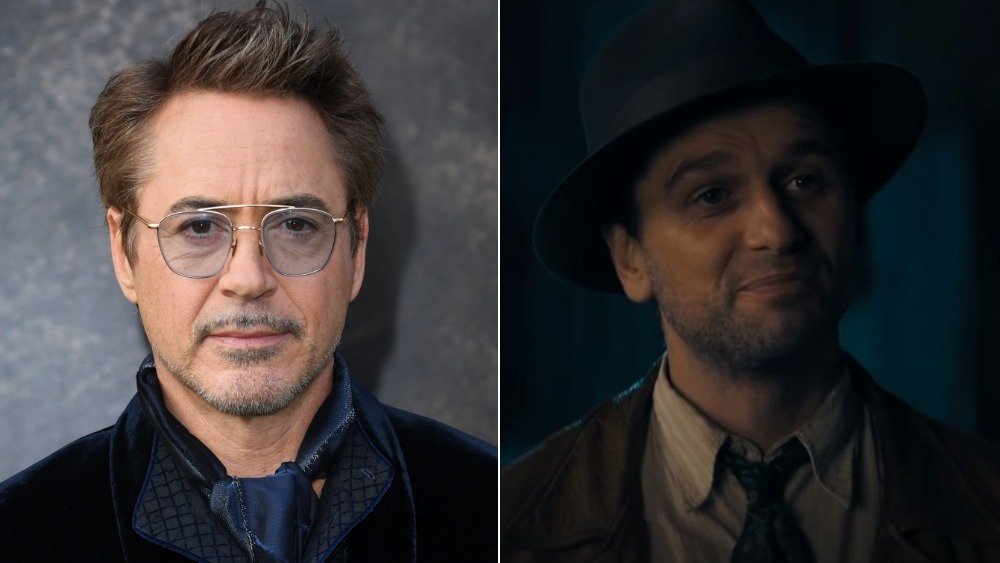 Jon Kopaloff/Getty Images, HBO
HBO's Perry Mason miniseries went through a few behind-the-scenes changes after it was first announced in 2016. At the time, Iron Man star and Hollywood icon Robert Downey Jr. was lined up to lead the project as its titular character: the criminal-defense-lawyer-slash-private investigator and subject of Erle Stanley Gardner's written works, Perry Mason. True Detective creator Nic Pizzolatto was also tied to Perry Mason back then, meant to write the series and executive produce alongside Downey Jr. 
Pizzolatto and Downey Jr. both wound up stepping away from the project — with the former backing out altogether and the latter leaving as an actor but remaining on as an executive producer. Another bright Hollywood star, Matthew Rhys — out of the freshly wrapped series The Americans – replaced Downey Jr. as Perry Mason in January 2019. We know that Pizzolatto dropped out because he wanted to focus on True Detective season 3, but why didn't Downey Jr. play Perry Mason?
Perry Mason writer-showrunners Rolin Jones and Ron Fitzgerald told Looper in an exclusive interview how Downey Jr. went from star to producer, and opened up about his role in making the show.
Playing Perry Mason just wasn't possible for a busy guy like Robert Downey Jr.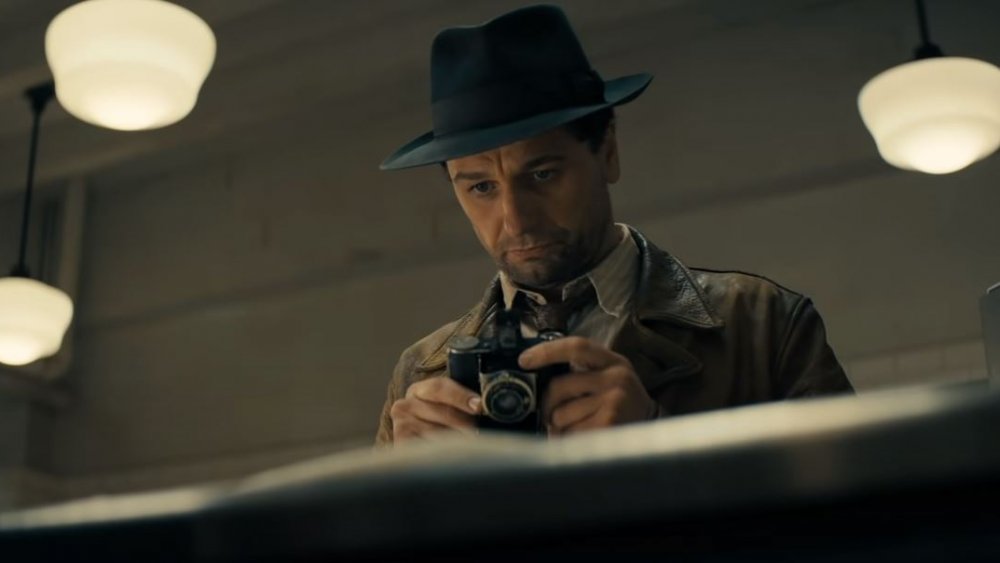 HBO
Fitzgerald said the reason for Downey Jr.'s exit as Perry Mason all came down to his schedule: "He's the top actor in the world right now. The guy's got a bazillion projects." It wasn't for a lack of passion on Downey Jr.'s part, though. As Fitzgerald told us, "Perry Mason has always been a special project for him. He has a lot of personal love for it, and he really, really wanted to do it. But every time we could get close to it, he could never line his schedule up."
Basically, it was simply too hard for Downey Jr. to start a new project when he already had other franchise commitments, including the most bankable movie series on Earth. "You can't walk away from the Avengers franchise or the Sherlock franchise and come over here and do this franchise as well," said Fitzgerald. "Slowly, the sense was that he never wanted to say 'I can't, I just can't' until it was absolutely obvious that it just couldn't happen."
As mentioned, Downey Jr. didn't completely separate himself from HBO's Perry Mason. Downey Jr.'s production company, Team Downey, produces Perry Mason, and he's been pivotal to the show's existence. In fact, staying on as a producer was Downey Jr.'s call. He cared so much about the project he wanted to support it somehow, his own acting schedule be damned. "That's how he transitioned over," noted Fitzgerald. "It was mostly practicality." 
Jones also told Looper that Downey Jr.'s involvement was "book ending" in a way: He was there at the start and ended up behind the scenes, offering some "inspiration about where to take Perry" after Rhys was cast. "[He] just became sort of a notes [provider] and a macro lens on the whole thing," said Jones. "I think he's been really instrumental on the front and the back side of the show."
Catch new episodes of Perry Mason on HBO on Sundays at 9 PM ET.