Why Jolene French From The Help Looks So Familiar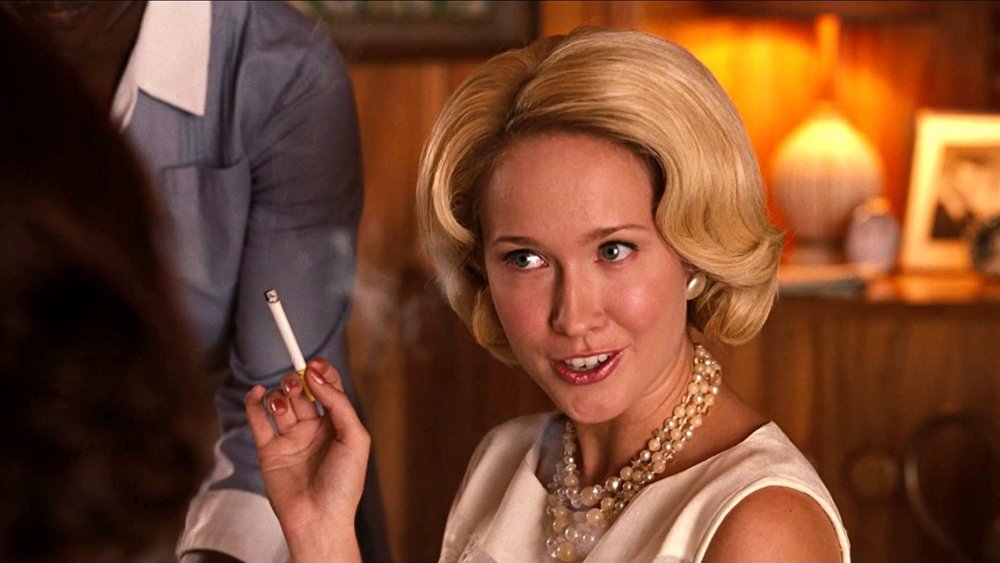 Disney
Viewers of The Help, Tate Taylor's 2001 adaptation of Kathryn Stockett's popular novel, are immediately drawn in by the core characters, especially Aibileen Clark (Viola Davis), Minny Jackson (Octavia Spencer, who won an Academy Award for the role), and Eugenia "Skeeter" Phelan (Emma Stone), who band together to strike a blow against racism in the American South in the 1960s. After arriving at a sudden realization that maids are treated with neither respect nor dignity in her hometown of Jackson, Mississippi, aspiring writer Skeeter figures out a way to help: she can write a tell-all book about what it's really like to be a Black maid in the South. With Aibileen and Minny's help, she amasses stories from Black maids throughout Jackson, meant to humiliate their white bosses by revealing salacious details about what it's like to work for them.
However, in doing so, Skeeter, Aibileen, and Minny must face off against Aibileen and Minny's bosses, Hilly Holbrook (Bryce Dallas Howard) and Elizabeth Leefoot (Ahna O'Reilly), who also happen to be Skeeter's two close friends from college. Another one of those friends, Jolene French, may have less screentime, but you'll probably recognize the actress who plays her. She's played by Anna Camp, and here's why she looks so familiar.
Anna Camp's had a busy career on the small screen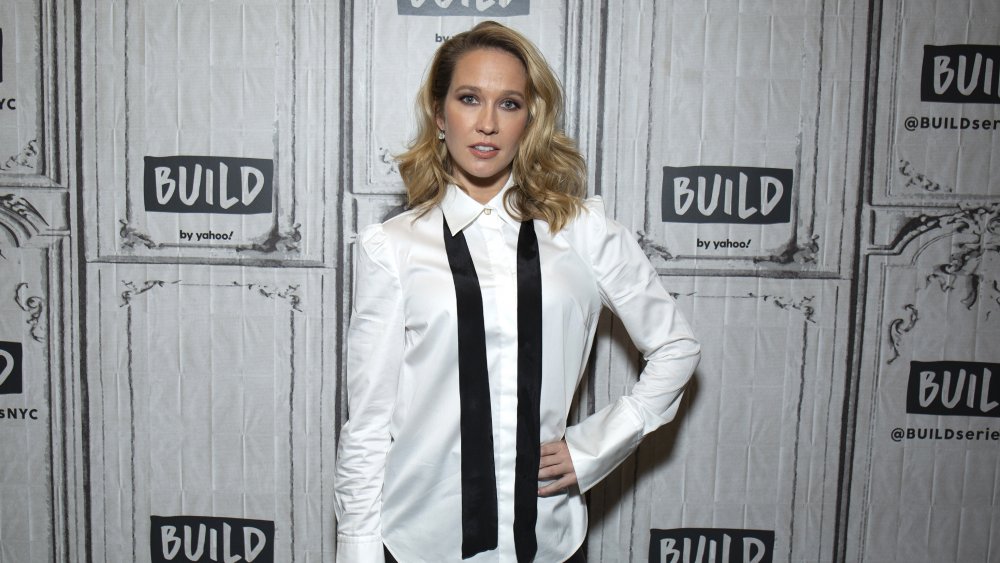 Santiago Felipe/Getty Images
After graduating from the University of North Carolina School of the Arts, Anna Camp moved to New York City to pursue an acting career. Eventually, she got her start on Broadway in shows like columbinus and Equus (alongside Daniel Radcliffe in the leading role). Shortly thereafter, Camp booked her first big television role on True Blood, appearing in the soapy HBO drama's second season as religious anti-vampire stalwart Sarah Newlin.
Throughout the next couple of years, Camp racked up small screen appearances, popping up in brief appearances on shows like The Office, Glee, How I Met Your Mother, The Good Wife, and Mad Men. She even scored a consistent role on the first season of The Mindy Project as Gwen, the best friend to star Mindy Kaling's main character.
Eventually, Camp got her own starring vehicle, though the experience was unfortunately short-lived. In 2016, she starred in the Amazon Prime original series Good Girls Revolt, which followed a young group of female researchers working in newsrooms in the 1960s and their fight against the systemic sexism entrenched in the industry. However, the show was canceled after just one season, a fate that also befell Camp's other major show, NBC's Perfect Harmony. Despite Camp's charming lead performance and talented co-stars like Bradley Whitford, Perfect Harmony only ran from 2019 to 2020.
Camp's television resume is still pretty stacked, despite these two misses, and there's no doubt that the star has plenty of small screen success in her future. However, she's also racked up a robust list of film credits in recent years.
Anna Camp has been in plenty of blockbuster films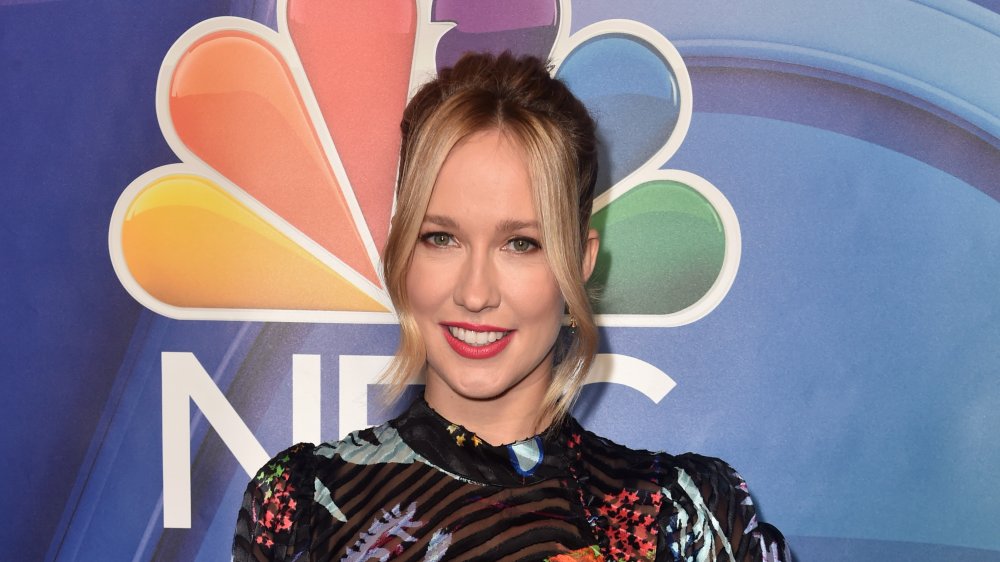 Alberto E. Rodriguez/Getty Images
Aside from her appearance in The Help, Camp has shown up in plenty of films, and you probably know her best from the popular a capella trilogy Pitch Perfect. Alongside Anna Kendrick, Rebel Wilson, and Brittany Snow, Camp played a college student in a highly-ranked a capella group. Camp's character, Aubrey Posen, is particularly accomplished, as the uptight leader of the Barden Bellas. After the success of the first Pitch Perfect film, Camp reprised her role as Aubrey in both Pitch Perfect 2 and Pitch Perfect 3, despite the fact that her character graduates from college after the original. During her tenure on the Pitch Perfect films, Camp also appeared in the 2016 Woody Allen film Café Society.
Recently, Camp appeared in a small yet vital role in the Netflix original film The Lovebirds alongside stars Issa Rae and Kumail Nanjiani, as well as the romantic comedy The Wedding Year with co-stars like Sarah Hyland and Jenna Dewan. In July of 2020, Camp is set to co-star in another Netflix original film, Desperados, which also features former Saturday Night Live star Nasim Pedrad and Arrow's Robbie Amell, among others.
Ultimately, despite the fact that Camp's role in The Help was quite small compared to her more prominently featured co-stars, it's clear that this talented actress has quite the resume so far, and an exciting career ahead of her. You can catch Camp in both The Lovebirds and The Help and on Netflix now, as well as in Desperados on the streaming service on July 3, 2020.