Bella Thorne Reveals Who She Most Wants To Work With - Exclusive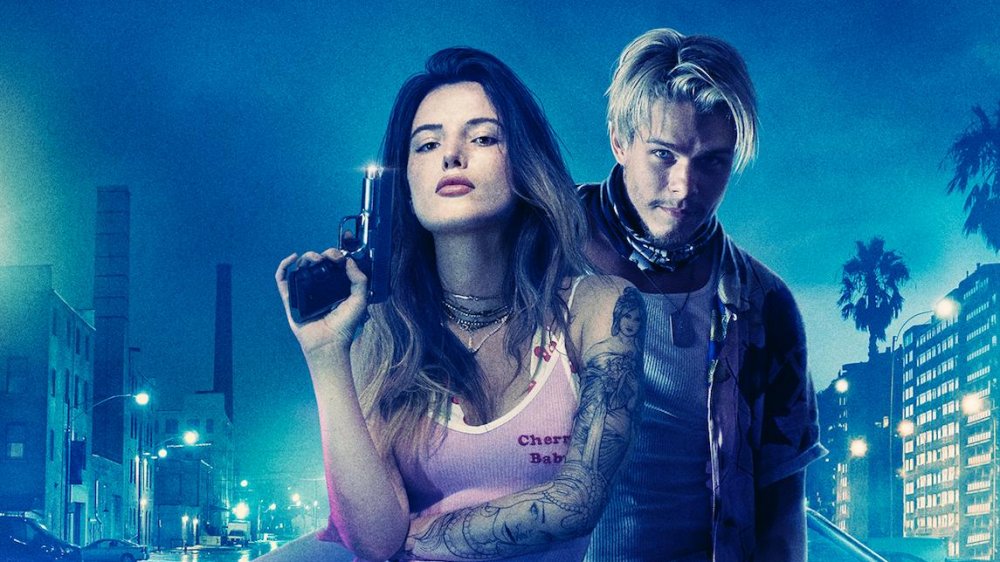 Vertical Entertainment
There's no shortage of talent in Hollywood, and Bella Thorne wants to work with the best of the best. The actress dove past her child star beginnings right into an extensive and varied film and television career, hitting every genre in the books. As her filmography continues to expand and her career remains on the up and up, Thorne is pumped for what the future holds.
In an exclusive interview with Looper to discuss her latest film Infamous, Thorne was quick to share that she's keen to collaborate with all sorts of creatives in the industry — and had a few names at the ready. 
"There [are] so many people I want to work with – Ryan Murphy being one of the top," said Thorne. Murphy is responsible for bringing shows like Glee, American Horror Story, and Netflix's The Politician to life; Thorne's satirical horror background also would have been a perfect fit for Murphy's short-lived, fan-adored show Scream Queens. (Maybe if a reboot ever happens, Thorne will be on the call sheet?) 
Thorne continued down her Hollywood collaboration bucket list by mentioning Nick Antosca, the creator and showrunner of the Syfy horror anthology Channel Zero who also co-created and showran the acclaimed Hulu miniseries The Act. "Nick Antosca, I love him — so sweet. I've gotten the honor to chat with him and become friends with him," said Thorne.
Quentin Tarantino, give Bella Thorne a call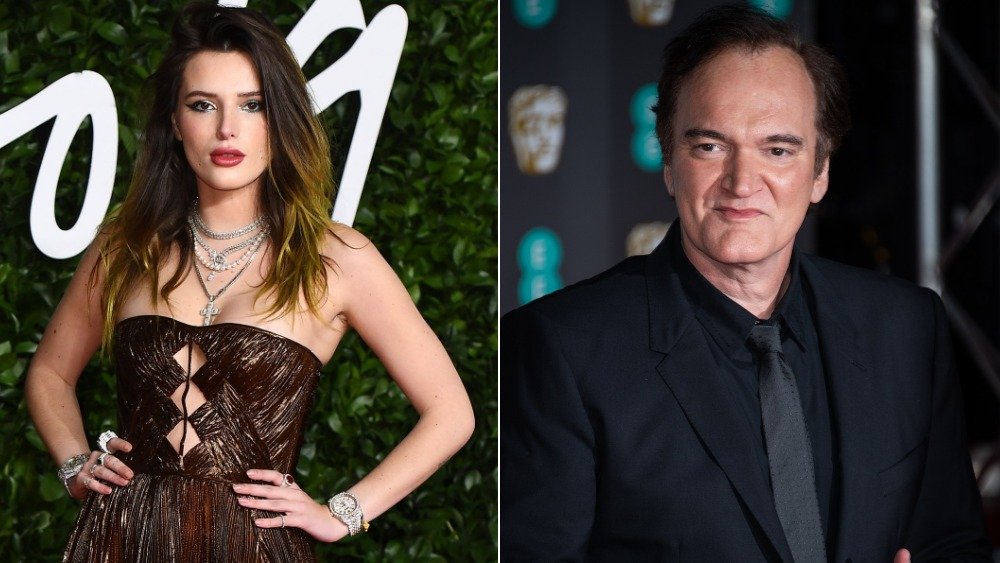 Jeff Spicer/BFC, Gareth Cattermole/Getty Images
Like most people in the world — Hollywood or otherwise — Thorne is swift to give Quentin Tarantino props. "I mean, obviously, Quentin Tarantino is one of my very favorites," she told Looper. "I tested [for] Once Upon a Time in Hollywood, but again, I love Quentin." Several beats later, Thorne said with an endearingly exaggerated edge, "I'd jump off the roof for Quentin Tarantino. He'd get me to do anything on screen, that guy." 
Still trying to come up with a concise list of dream collaborators, Thorne admitted, "There [are] so many people I want to work with, my goodness!" The Infamous actress also stated that there are "so many things" she wants to do in the future, but she's "really excited" about people seeing her recent work.
"Infamous was one I was excited about," said Thorne. "Girl is going to be amazing. Leave Not One Alive with Melissa Leo, I know it's going to be amazing." She also teased her follow-up role as the cheerleader-in-a-cult Allison in The Babysitter 2, saying, "I think [it] will be a really fun mix to kind of f*** people up with — as that's a kind of cult-classic vibe."
Bella Thorne is just getting started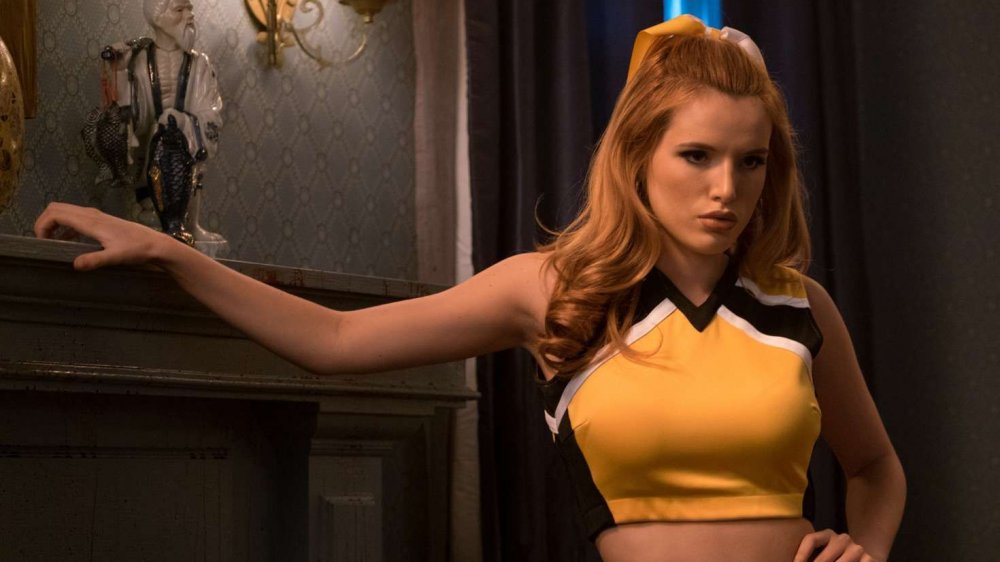 Netflix
In film, actors get to dip back into the sandbox of imagination — honoring the whimsy most adults lose as they grow older. Thorne shared with Looper that she really enjoys creatively exploring new worlds, and that fans will get to see her immersed in them even more in the future. 
"I'm excited for people to see me in all these very different worlds and realms and to see that I really take pride in completely changing as a character, finding realism in that character," the actress said. "Things that I can find in myself, but also changing them to such an extent — even the way I speak and whatnot."
With multiple upcoming projects, there won't be a lack of Bella Thorne content in the coming year, when she'll truly show the world what she's made of creatively. "I'm just really excited for people to see my work that's coming out," she said. "I think people are going to be like, 'Whoa! F*** yeah! Hold on. So, actually, she's coming up to bat, where we can really see it now.'"
Infamous is available to stream on video on demand platforms now.