Twitter Reacts To Batman Director Joel Schumacher's Death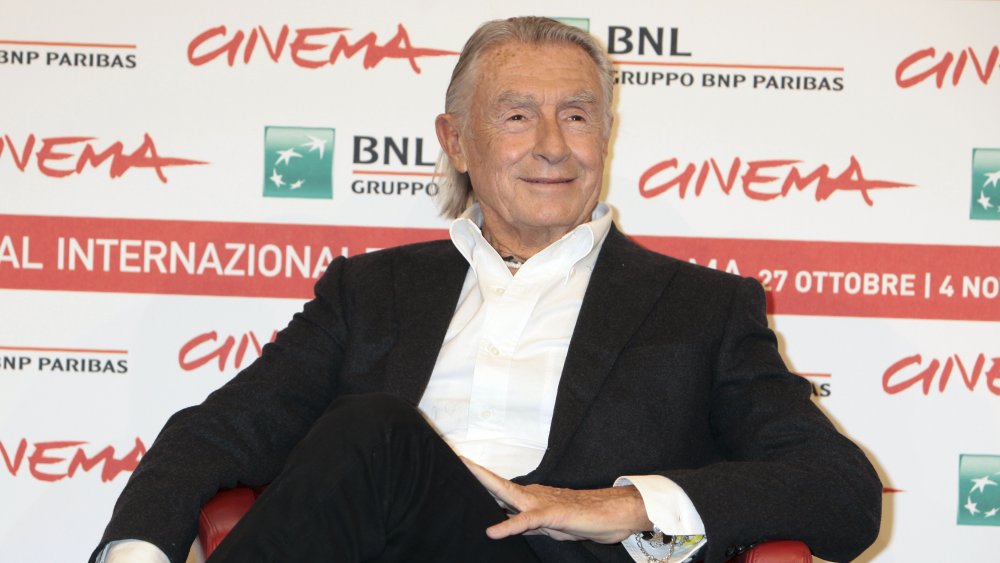 Elisabetta Villa/Getty Images
Legendary Hollywood director Joel Schumacher, whose vision and storytelling made him an icon of '80s and '90s cinema, died on Monday, June 22 in New York City at the age of 80. A spokeswoman for his family confirmed to The New York Times that he passed following a year-long struggle with cancer.
After moving to Los Angeles in the 1970s, Schumacher cut his screen teeth in costume design before making the leap to screenwriting, directing, and producing. The next era of his decades-long career saw his feet firmly planted in scriptwriting for big-screen projects like The Wiz before he took a seat in the director's chair for '80s classics like St. Elmo's Fire, The Lost Boys, and Flatliners. While Schumacher's work spanned five decades, in the comic community, he's best known for taking the reins of the Batman franchise in the mid-1990s.
His run as the helmer of the Warner Bros.' films was short (Schumacher directed just two pics) but left an indelible impact on the big-screen superhero's legacy. The first movie was the Val Kilmer-led Batman Forever, which grossed over $300 million worldwide and became notorious for onset drama among its cast members, including Tommy Lee Jones, Jim Carrey, and Nicole Kidman. Schumacher's second movie about the Caped Crusader saw George Clooney as the man behind the mask in the largely-panned Batman & Robin. The 1997 film also featured Arnold Schwarzenegger, Uma Thurman, and both a young Chris O'Donnell and a fresh-faced Alicia Silverstone.
While Batman Forever became memorable for its cast relations, Schumacher's second and final Batman film has become such a creatively infamous comic book movie that Schumacher once apologized for it. But despite his complicated Batman legacy, the director would go on to helm many other films, with a diverse resume featuring movies like A Time to Kill, Phone Booth, Falling Down, and The Phantom of the Opera.
Joel Schumacher launched many careers, and those stars thanked him over social media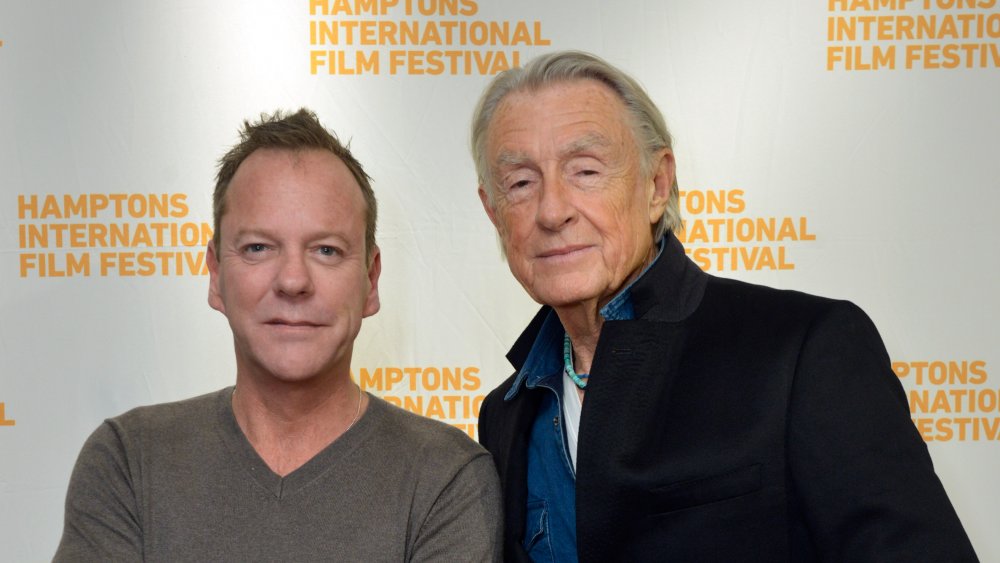 Eugene Gologursky/Getty Images
While Schumacher's career was a bit of a roller-coaster, he found repeated success — and not just for himself. He was famous for elevating the careers of young talent, including Julia Roberts, Colin Farrell, Kiefer Sutherland, Demi Moore, and even Matthew McConaughey, who told Variety that Schumacher casting him in his first leading role for A Time to Kill gave him his big break. 
Following the news of Schumacher's death, The Lost Boys and Flatliners actor Sutherland tweeted a thank you to the writer-director for casting him in several career-defining films. "His joy, spirit, and talent will live on in my heart and memory for the rest of my life," he said (via The Wrap). "His mark on modern culture and film will live on forever."
Patrick Wilson and Emmy Rossum, both leads in the 2004 Schumacher-written-and-directed Phantom of the Opera, also shared their love for the talent on Twitter. In a tweet, Wilson reflected warmly on the laughter, wisdom, and karaoke they shared, before stating that "[Schumacher] started the careers of many. Too many to name." Rossum, meanwhile, gave a more sadly emotional statement, writing, "I am in tears learning of Joel Schumacher's passing. He was a force. He was one of kind. Creative. Intense. Passionate. He played a huge part in the shaping of my life."
Many of Schumacher's former stars commented on the impact of working with him, but comedian Billy Eichner was one among several who acknowledged the power of having an openly gay director so visible in the industry. "He was a (very) outspoken gay director before that was cool and his movies are a throwback to a time when Hollywood made something other than bloated action films or Oscar bait homework assignments," Eichner tweeted. "RIP Joel. I'm glad you had fun." 

Stars and critics defended Joel Schumacher's Batman legacy amid sharing emotional goodbyes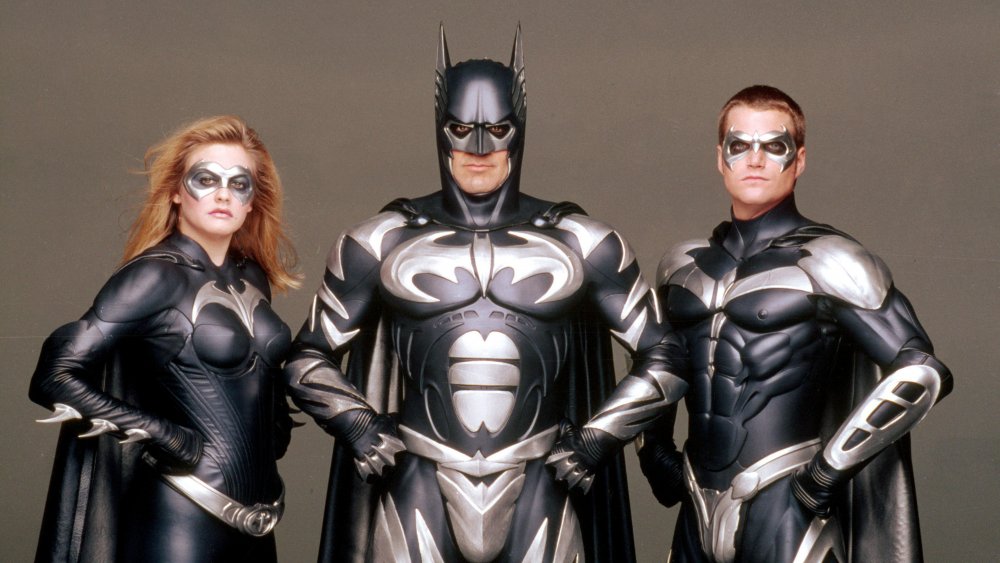 There was undoubtedly controversy around Schumacher's time helming Batman, but in his passing, critics and stars are coming to his defense. SlashFilm critic Chris Evangelista took to task anyone who might speak ill of the director on the day the news broke, saying on Twitter, "If your first reaction to Joel Schumacher's death is to trash him for his BATMAN movies, you're an a******."
Film Crit Hulk took a less blunt and more celebratory approach to the director's creative style, which many had long criticized. "The thing I always loved about watching his work is that, for better or worse, it could tonally go anywhere at anytime for any reason, and there was always a little thrill to that," they tweeted.
For those who worked with Schumacher on the Batman films, it was nothing but heartfelt goodbyes. Jim Carrey, who played the Riddler in Batman Forever, shared a more recent photo of himself and the director, alongside a brief message. "He saw deeper things in me than most and he lived a wonderfully creative and heroic life," Carrey tweeted. "I am grateful to have had him as a friend."
Meanwhile, in a five-minute Instagram video, musician Seal credited the director with turning a near-failed single into a "song that has pretty much defined my career." That song was "Kiss From a Rose" — which, after being featured in Batman & Robin, went on to win the 1996 Grammy for Record of the Year, Song of the Year, and Best Male Pop Vocal Performance. Seal and Schumacher both produced a video for the song, which the director worked on for free.
"I owe my career in large part to Joel Schumacher," Seal said. "I just want to say I love you, Joel. Thank you very much for everything that you've done for me. One day, we'll all meet again back home."