The Real Reason Why Tenet Isn't A Time-Travel Movie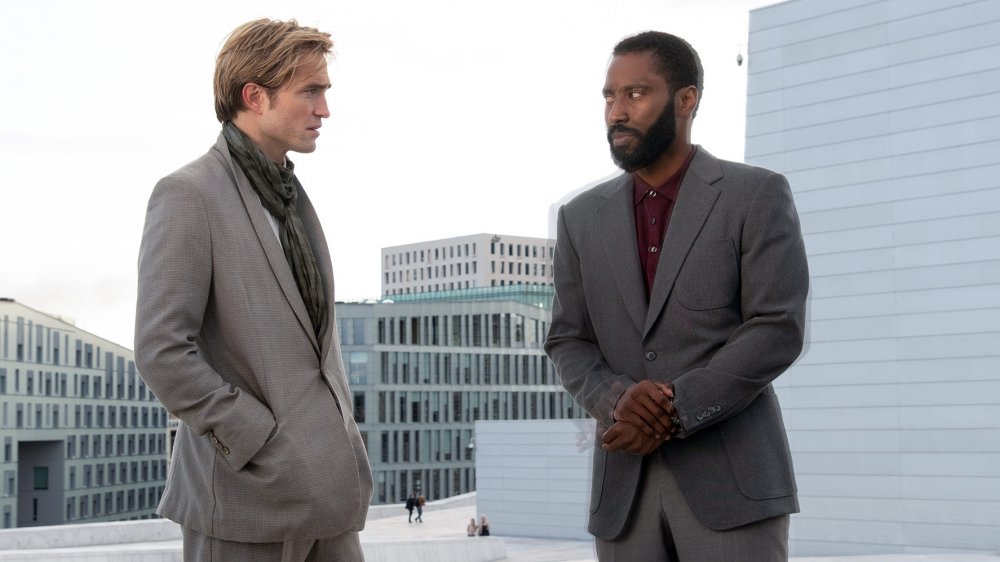 Warner Bros.
Audiences might not know what exactly Tenet is all about, but now, they know one thing it isn't.
Ahead of the long-awaited release of Christopher Nolan's latest mind-bending film, the innovative and acclaimed director has shared something big about Tenet, which has remained shrouded in mystery since it was announced: It's not a time-travel movie. The reason? It toys with time in a different way.
In a cover story featured in Entertainment Weekly, Nolan revealed for the first time that Tenet does not feature any time travel. After Nolan's history of twisting, turning plots and non-linear narratives (see: Inception), it's reasonable to assume that Tenet might involve time travel. But the British-American director has put that notion to bed once and for all. In the EW feature, Nolan clarified that while Tenet plays fast and loose with time, it doesn't directly feature time travel. Rather, Tenet deals with time inversion.
"This film is not a time-travel film. It deals with time and the different ways in which time can function. Not to get into a physics lesson, but inversion is this idea of material that has had its entropy inverted, so it's running backwards through time, relative to us," explained Nolan.
Tenet's trailers have only included limited glimpses at the overall film, but even those short clips seemed pretty out of order. Though time travel is off the table, it's clear that Nolan will distort the narrative as he sees fit.
Despite drama, Tenet is still set to hit theaters this summer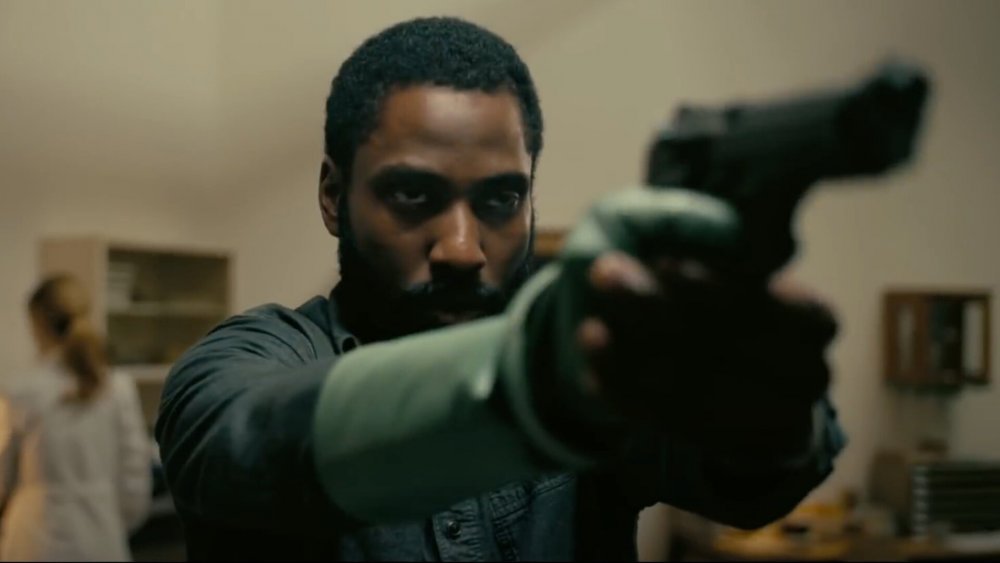 Warner Bros.
Throughout the EW feature, Tenet cast members like John David Washington, Elizabeth Debicki, Aaron Taylor-Johnson, and Robert Pattinson revealed some exciting tidbits about the film. Unfortunately, Tenet's fate may still be in flux as far as a theatrical release is concerned.
After months where Tenet held on to its original release date of July 17, 2020, Warner Bros. eventually revealed that the movie would be pushed back to July 31, 2020 — which still seems uncertain as society tries to push through the coronavirus crisis. After the world effectively shut down in early March 2020 to stem the spread of the virus, many countries are slowly reopening. However, maps show that while European countries like France and Germany aren't seeing a rise in new cases after particularly draconian lockdowns, several states in the U.S. — including Arizona and Florida — are seeing new cases emerge in record numbers.
The fact of the matter is that moviegoers might not feel comfortable going to theaters so soon. COVID-19 spreads more easily in enclosed, crowded spaces like movie theaters, which have largely remained closed even as other businesses have received the go-ahead to reopen. This could result in a huge loss for Warner Bros. Still, Nolan is insistent that the visual spectacle of Tenet deserves a chance to be seen in theaters. As the recovery attempts from coronavirus continue, the director may keep fighting to keep Tenet in theaters.
Tenet's final release date may change again, but Nolan fans can still get excited for this auteur's exciting new project. As of this writing, Tenet is scheduled to hit theaters on July 31, 2020.