Masters Of The Universe: McG Talks He-Man Reboot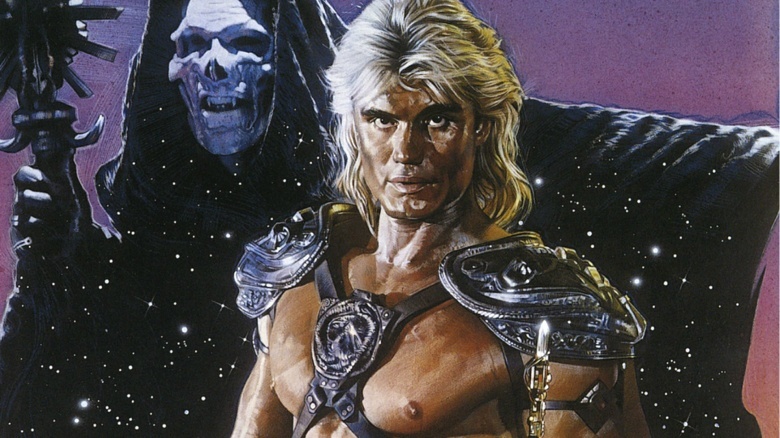 Cannon Films
With Hollywood in full-on reboot mode and another Transformers flick on the way, director McG has set his sights on a recently untapped '80s gold mine: He-Man and the Masters of the Universe.
Created in 1982 as a toy line for Mattel, He-Man became a syndicated cartoon the next year and, despite only airing for two seasons, it spawned a spin-off (She-Ra: Princess of Power) and 1987's big-screen adaptation Masters of the Universe.
After years of stalled development, Sony recruited McG (Charlie's Angels, Terminator Salvation) to direct a modern update, and he recently opened up about the project to IGN. "I think we want to honor the fan base, first and foremost," he said. "We also need to be cognizant of the incredible resonance of what Kevin Feige is doing with Marvel, and the balance of full-bodied entertainment–that it's both credible and emotional, action-packed, and the story of a hero's journey. It's the genesis of He-Man, it's the becoming of He-Man. We want it to be clicking on all cylinders in that regard. We're not going to stop until we get it right."
He also has a special place in his heart for the previous movie starring Dolph Lundgren, which has since become a cult classic. "I love that movie... I watch it, and it's a tremendous pleasure for me," he said. "I'm raised on the toys, and I'm down at Mattel all the time. We're just really focused on getting it right. I want it to be full-bodied entertainment that respects the fan base, and is more emotional than you might imagine, inventive and original."
The director also chimed in on rumors that Twilight's Kellan Lutz is the frontrunner for the coveted part of He-Man. "We haven't cast the role yet, but I like Kellan very much," McG said. "Obviously, we need a talented entertainer, but we also need a certain physicality, which he embodies. He'll be considered very, very closely. We haven't gotten to the casting process yet. Kellan's a good guy, and we had a great meeting, and he's passionate about He-Man, he's passionate about [the story]. He really knows a lot about it. I was charmed by his focus and intensity. He'll be considered very, very carefully. We're just not there yet. We've got to get the movie on its feet, then we'll cast the movie."