Lord Of The Rings Fans React To Actor Ian Holm's Death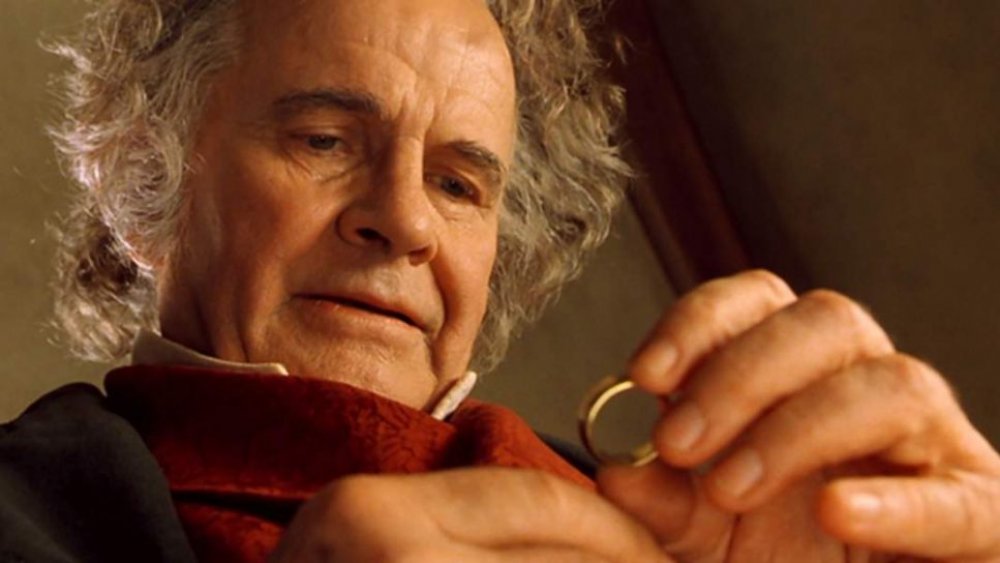 New Line Cinema
The grey rain-curtain of this world has rolled back, all has turned to silver glass, and the actor the world came to know and love as Bilbo Baggins has landed on white shores — and beyond, found a far green country under a swift sunrise.
It is with a heavy heart that we relay the passing of stage and screen legend Sir Ian Holm at the age of 88. The sad news comes to us courtesy of The Guardian; Holm's agent confirmed the news of his death on Friday, June 19. 
Holm was perhaps best known for his work in Peter Jackson's The Lord of the Rings and The Hobbit films, in which he appeared four times as the adventure-seeking Hobbit Bilbo Baggins. However, his acting career spanned the breadth of nearly six decades, and found the star appearing in iconic films like Alien, Chariots of Fire (for which he was nominated for an Oscar), Brazil, and The Fifth Element, as well as in notable indies Big Night, The Sweet Hereafter, and Garden State.
He was last seen on screen in 2014's The Hobbit: The Desolation of Smaug, but had spent the later years of his life largely out of the spotlight while battling Parkinson's disease. Holm's agent confirmed his passing as being due to Parkinson's-related issues, stating, "He died peacefully in hospital, with his family and carer. Charming, kind and ferociously talented, we will miss him hugely."
Holm was noticeably absent from the recent The Lord of the Rings "Reunited Apart" Zoom reunion, but did offer a kind-hearted statement in his absence. "I am sorry to not see you in person, I miss you all and hope your adventures have taken you to many places," he said. "I am in lockdown in my hobbit home, or Holm."
Little did the world know, but those eloquent, slyly witty words would be the last fans heard from the great Sir Ian Holm. 
Heartfelt goodbyes flood social media for Lord of the Rings star Sir Ian Holm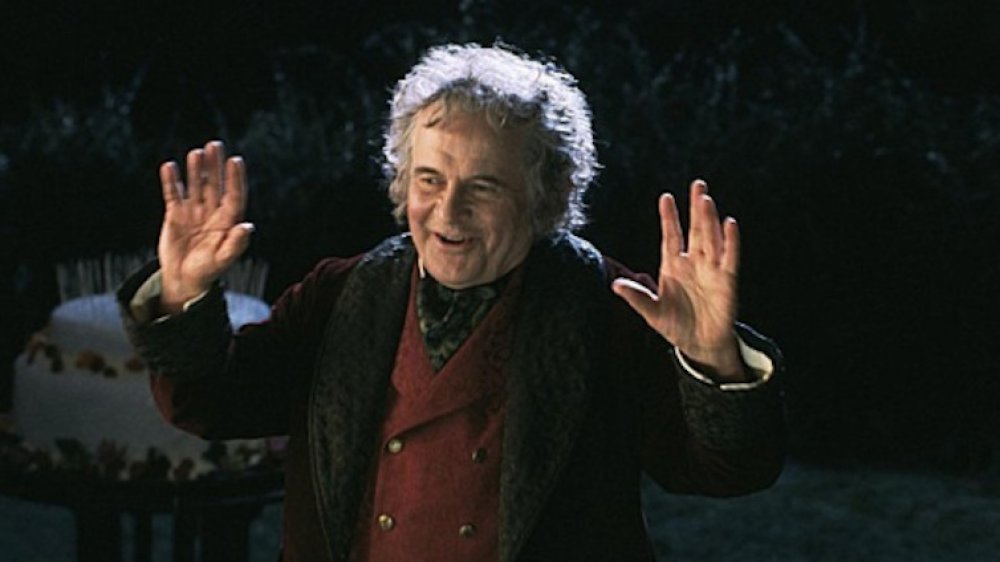 New Line Cinema
While Sir Ian Holm will be forever missed by fans of theater and cinema alike, the actor's astonishing body of work ensures he will never be forgotten. That fact has been proven by the outpouring of love and respect for Holm flooding social media in the wake of his passing. 
Much of that love has come via heartfelt Twitter posts from British performers who grew up admiring Holm's work. Among them are Eddie Izzard, who posted a picture of Holm in full Bilbo regalia along with the words, "The great Ian Holm is dead. Wonderful actor and it's so sad to see him go. Farewell, you did great work Sir." 
A touching post from Rufus Sewell soon followed. The actor offered, "Very sad to hear about Ian Holm. One of my heroes growing up I was lucky enough (but terrified) to do my very first TV job with him in 1992 and he was wonderful and very kind. An actor's actor."
Messages of love and respect from Holm's co-stars and contemporaries are certain to continue pouring in, but their grief is more than being shared by the actor's fans, many of whom are nodding to Holm's work as Bilbo Baggins in their posts. 
Twitter user @innerlucidity was one of them, posting a still of Holm in The Fellowship of the Ring with the caption, "Rest In Peace dear Ian Holm, the undying lands await you. thank you for bringing Bilbo Baggins to life in a way that truly touched myself and an entire generation." User @SebJaiRam even borrowed own words from the film in their tribute: "'I've thought of an ending for my book – 'And he lived happily ever after... to the end of his days.' RIP #IanHolm, thank you for so many amazing characters."
Here's hoping Sir Ian Holm was able to live that idyllic ending for himself, and that he's now enjoying a good pipe somewhere in that far green country.