The Marvel Superhero Movie That Just Unexpectedly Turned Up On Disney+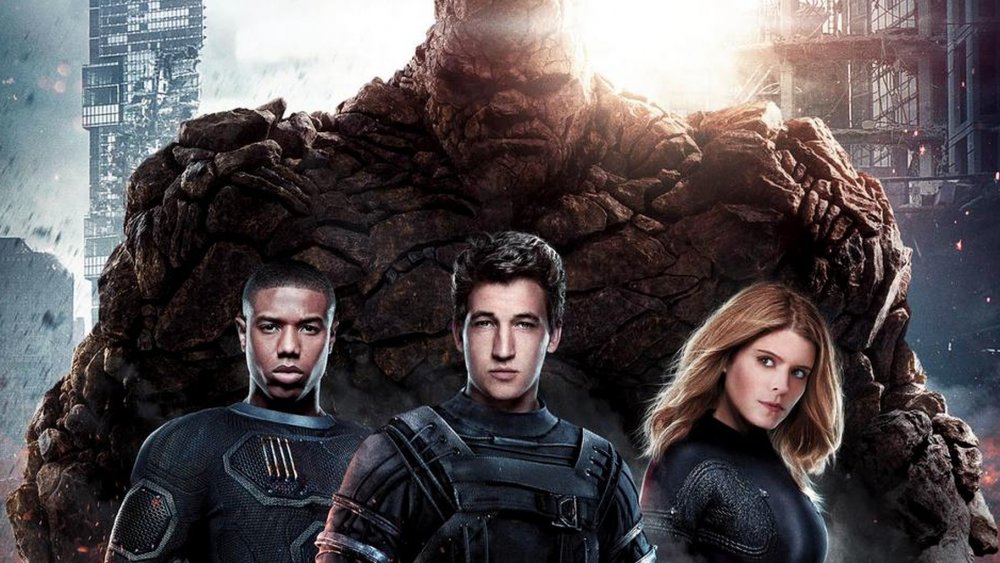 20th Century Studios
A new addition to Disney+ is raising some eyebrows for more than one reason.
Director Josh Trank's 2015 reboot Fantastic Four has unexpectedly dropped on the streaming service — one of only a few available selections (so far) to have been produced by 20th Century Fox before Disney acquired the majority of the company's assets in 2019.
The flick wasn't a critical or box office success, and that's due in large part to its wildly ambitious nature. The previous two attempts to bring Marvel's First Family to the big screen — 2005's Fantastic Four and 2007's Fantastic Four: Rise of the Silver Surfer – were the exact opposite of ambitious. Standard, formulaic mid-'00s comic book fare, they were moderately successful, but their only real contribution to the superhero genre was helping to introduce the world to Chris Evans, who portrayed Johnny Storm/Human Torch in the flicks (and who would go on to just a little bit more success playing Captain America for Marvel Studios).
Trank's film, by contrast, resolutely refuses to play it safe. It sports a dark, ominous tone quite unlike your average comic book tentpole, and takes a novel body-horror approach to the team's powers that makes a startling amount of sense. It tells its story at its own pace, declining to hit all of the expected beats of its genre in favor of building suspense and drama. And despite the fact that Trank endured meddling by Fox executives, the film retains his distinct visual aesthetic.
Fantastic Four also boasts an amazing cast: Miles Teller (Whiplash) as Reed Richards/Mr. Fantastic, Michael B. Jordan (Black Panther) as Johnny Storm/Human Torch, Kate Mara (House of Cards) as Sue Storm/Invisible Woman, and Jamie Bell (Rocketman) as Ben Grimm/The Thing.
Does this mean more Fox movies will soon appear on Disney+?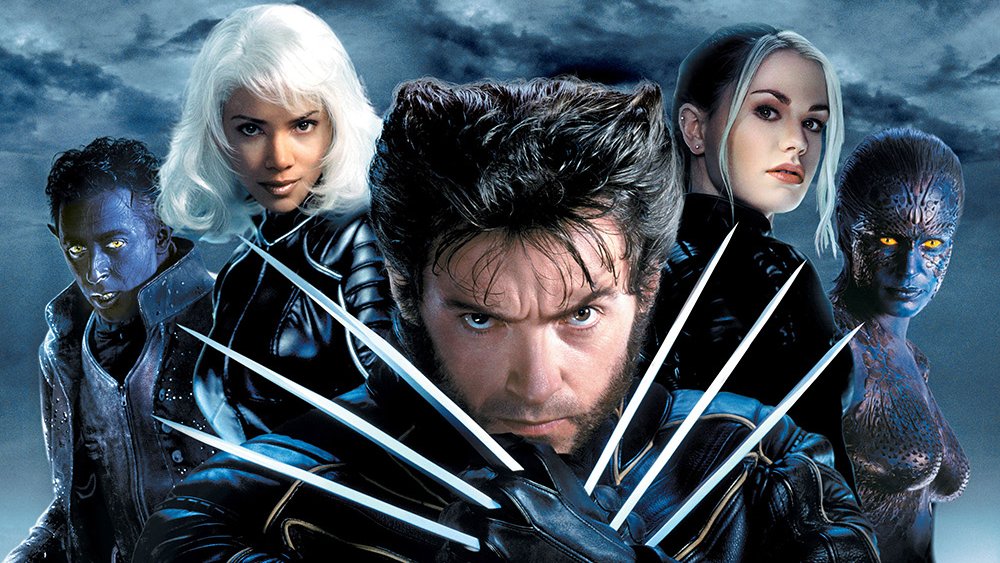 20th Century Studios
We know what you're thinking: Does Fantastic Four's sudden appearance on Disney+ mean that more Fox properties are on their way to the streamer? After all, the House of Mouse ponied up an obscene amount of money for the film and TV assets of 20th Century Fox — and aside from The Simpsons, Avatar, and a smattering of other relatively minor offerings, we have yet to see the fruits of that deal in terms of actual content.
We'd be down to rewatch the X-Men film series on Disney+, too, but the reality is that we'll probably have to wait for awhile. It's not that Disney is holding out on us; Fox cut deals for U.S. streaming rights to several of its properties before the Disney acquisition, and until those deals expire, Mickey's hands are effectively tied. In the case of the X-Men flicks, many of those — including last year's Dark Phoenix — are currently streaming on HBO Max. Since the details of that service's deal with Fox haven't been made public, we don't rightly know how long it will be before Wolverine and his buddies can make the jump to Disney+ (via ComicBook).
In the meantime, though, Marvel fans can feast their eyes on virtually the entire Marvel Cinematic Universe, tons of animated and live-action TV series, and now Fantastic Four, a wholly unique and intriguing Marvel offering.