Who Does Aaron Taylor-Johnson Play In Tenet?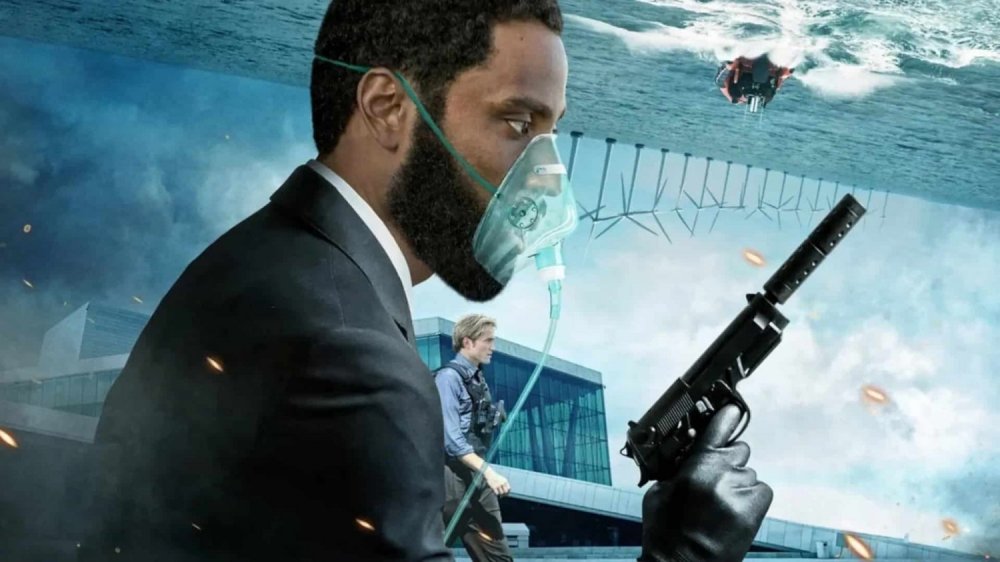 Warner Bros.
There are movies that are shrouded in mystery ... and then, there is Tenet.
The upcoming film from legendary writer-director Christopher Nolan has had moviegoers engaging in feverish speculation ever since its enigmatic first trailer dropped last year, and the second spot — which hit the web last month — didn't reveal much more about its plot, which we know involves time-bending secret agents trying to prevent World War 3 (and that's pretty much all we know). After we feasted our eyes on it, though, we had the same questions that a lot of fans did: Where the heck is Aaron Taylor-Johnson, who was announced as part of the cast over a year ago, and who is the talented actor playing?
The questions about Taylor-Johnson's role in the flick only intensified after the recent publication of a piece by Entertainment Weekly's Clark Collis, who somehow lucked his way into visiting the set of the movie last year. Sure enough, Taylor-Johnson was present on set, and was even observed shooting a scene sprinting down an empty road next to the flick's star John David Washington, with Robert Pattison's character close behind in a military vehicle. Asked about Taylor-Johnson's absence from any of the promo stills that had been released at that time, Nolan was characteristically vague.
"Aaron Taylor-Johnson is indeed in the film," Nolan said. "He's an important part of the film. Yes, there are no photographs of him, this is true. He is briefly glimpsed in the [second] trailer. He's also completely unrecognizable. There are all kinds of things that happen in terms of where the story goes as the film develops and where it winds up in the later stages that we don't want to spoil for people."
Bingo! Just as we suspected, Nolan isn't talking ... but has the actor himself had anything to say about his role?
Has Aaron Taylor-Johnson spoken publicly about his involvement in Tenet?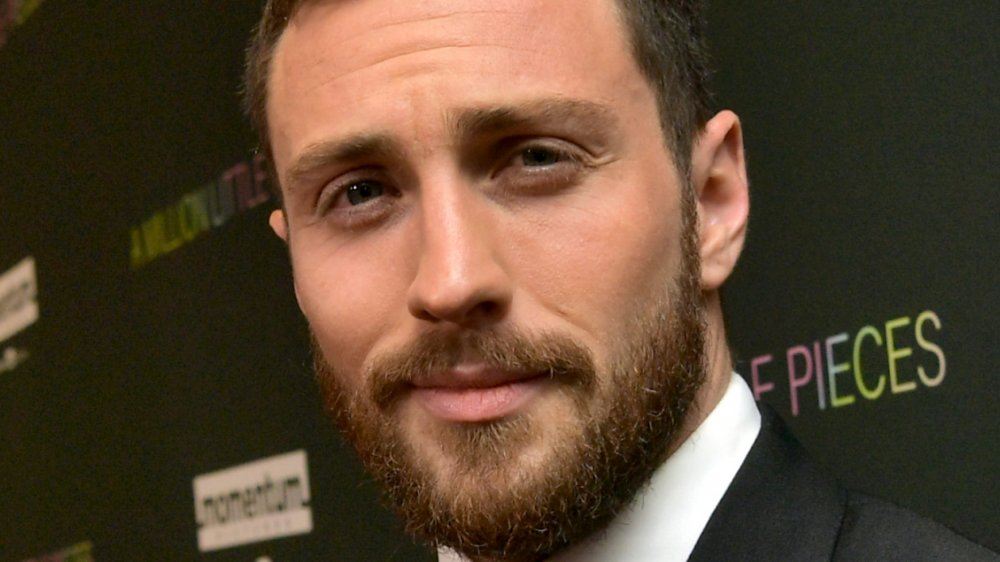 Emma Mcintyre/Getty Images
As it turns out, he has. Speaking with Collider last year, Taylor-Johnson positively gushed about his co-stars, working with Nolan, and how incredibly awesome and mind-blowing Tenet is going to be.
"I was very fortunate and lucky to have been accepted into the cast of Tenet," he said. "John David Washington is phenomenal and incredible, and a wonderful, genuine guy. He's gonna be a star. Robert Pattinson is brilliant ... I loved working with him. Working with Nolan is working with a legend. It's about being able to stand back and observe how his mind works. How he is, as a filmmaker, and how he puts his films together is quite extraordinary. There's no expense spared. He's definitely trying to push the boundaries of cinema, in high concepts and sci-fi concepts, and the cinematic side of things is extraordinary to watch." Yes, yes, Aaron, but what about your actual role in the movie? "To be honest," the actor helpfully offered, "there's nothing else I can really say about it."
Well, drat. Having watched that second trailer about 20 times, we can't even pick out one likely candidate for Taylor-Johnson's "unrecognizable" cameo, unless, indeed, his character ends up somehow taking on the appearance of another, totally different character. Nothing is outside the realm of possibility with Nolan, but it stands to reason that, with this level of secrecy surrounding Taylor-Johnson's character, Nolan wasn't just whistling Dixie when he talked up his importance to the narrative.
Unfortunately, with no Tom Holland or Mark Ruffalo equivalent to spill the beans, it doesn't look like we're going to get any significant plot leaks for Tenet. We've got to admit, though, that we're not too disappointed. We have the feeling that, more than virtually any other film of the last decade, Tenet will be best to go into completely cold. We'll save you a spot at the front of the line: The flick is currently slated to drop in theaters on July 31, 2020.