The Real Reason Marisa Tomei Regrets Playing Spider-Man's Aunt May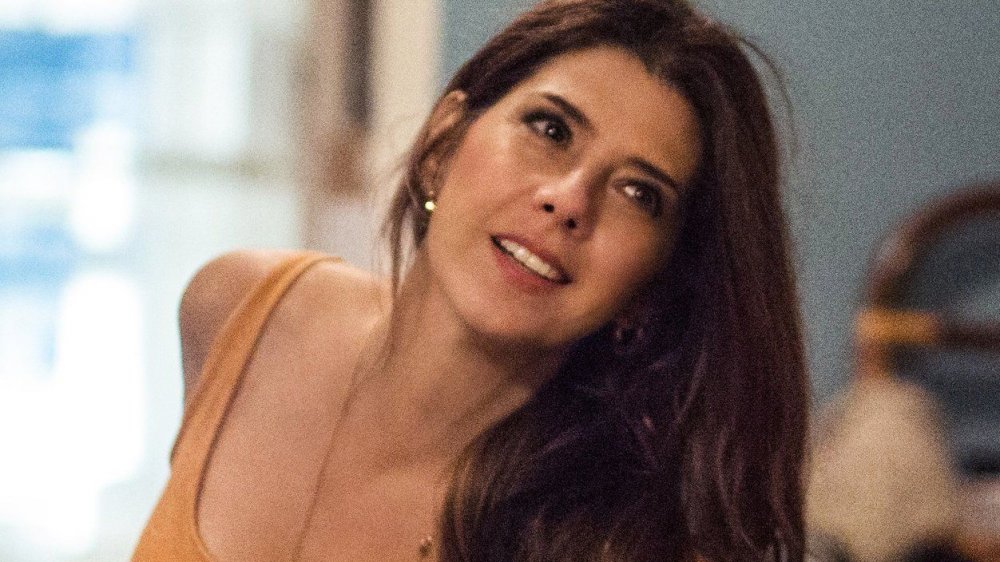 Marisa Tomei has some misgivings about one of her most high-profile roles.
The Academy Award-winning actress, who's been a Hollywood fixture for decades, recently revealed in an interview with Collider that she has regrets about playing Aunt May, the mother figure to Peter Parker (Tom Holland) in Marvel's most recent round of Spider-Man films, and other characters like her.
Ever since 2016, when she made her inaugural appearance in Captain America: Civil War, Tomei has played a much younger version of Aunt May throughout several films in the Marvel Cinematic Universe — including Spider-Man: Homecoming, Avengers: Endgame, and Spider-Man: Far From Home. Typically depicted as a sweet, grey-haired old woman, Aunt May as played by the youthful, bubbly Tomei is definitely a break from tradition.
Though her role in one of the biggest cinematic universes around today is certainly a game-changer, there's one aspect of Aunt May that's given Tomei some heartache. Here's the real reason Marisa Tomei isn't sure that she should have taken the role of Aunt May in the first place.
Marisa Tomei doesn't want to be typecast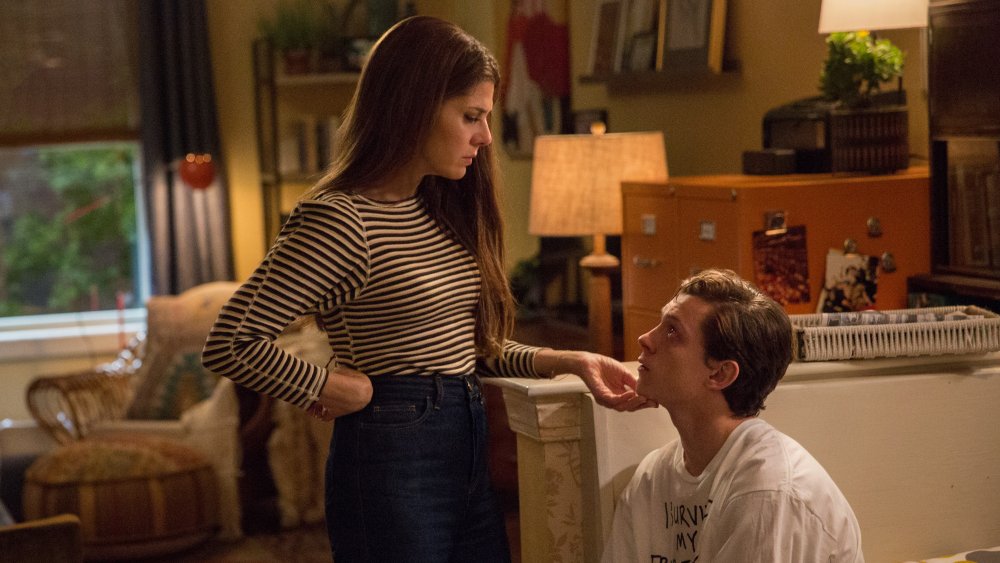 Chuck Zlotnick/Marvel Studios
In conversation with Collider, Tomei revealed that she's simply worried about being typecast as a "mother figure" — especially when you combine her recent turns as Aunt May with her latest film, The King of Staten Island, in which she plays the mother of Pete Davidson's character. When asked if she was concerned about "getting boxed into 'mom roles,'" Tomei responded, "I really regret starting down this road and I really regret starting to do that. I was talked into it — not [into specific roles], but just that change — and I really always felt like, 'Oh, I could play a lot of things.' Honestly, [playing mom roles is] probably more of a stretch than other things. But, it's — yeah, I guess I said it all."
Tomei added that playing mom roles is "probably more of a stretch" for her than other roles she feels she could portray, but as the face of Hollywood has changed and different types of roles have come her way, she's adapted and done what she could — even if she doesn't feel it's the perfect path for her. 
"I think every actor and actress has a lot of dimensions to them, and if the scope of what is being written and being made is narrow and you want to keep working, you do what you can. I mean, I do — I tried it," she said. "It was maybe not the right road, but you know, I do try to make the most of it."
Ultimately, it's not that Tomei bears any specific ill will against the role of Aunt May, but understandably, the actress just hopes she won't be stuck playing the same kind of character for the long term. As Tomei put it, she'd love to take on all sorts of different characters and jump into new genres: "I mean, even genres that I would love to be in, you know? The femme fatale, and in a noir. I still think there are other aspects of even romantic comedies. I really love them, but [...] at a screwball level. The breadth of as much as women are, there's so many roles [we can embody]."
Marisa Tomei has played plenty of different types throughout her career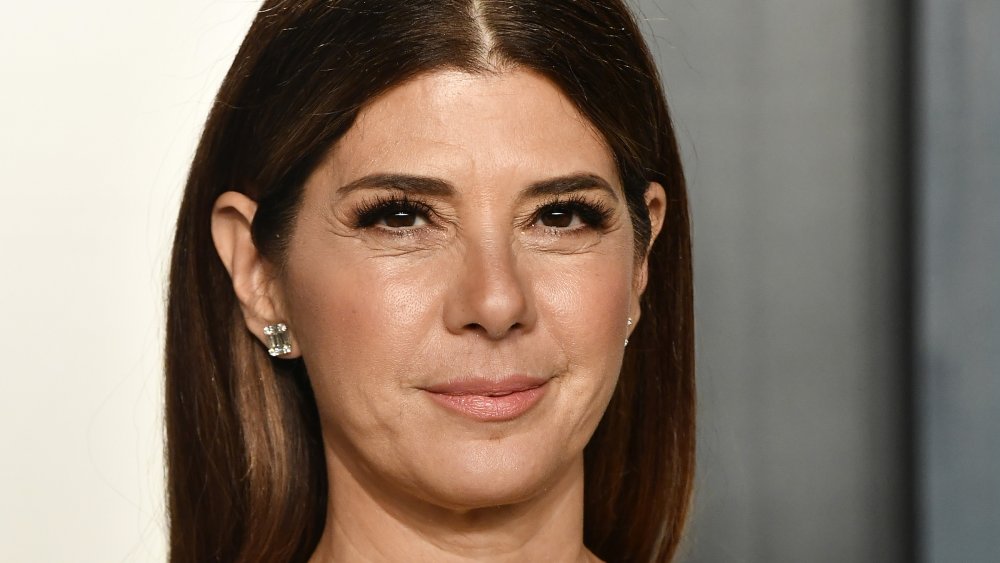 Frazer Harrison/Getty Images
Despite the fact that she's concerned about her future roles, Tomei certainly has had an impressive career since she became a bonafide movie star in 1992 thanks to My Cousin Vinny. After playing Mona Lisa Vito — an "out-of-work hairdresser" and the love interest to Vinny (Joe Pesci) who ultimately proves invaluable when it comes to cracking a murder case — Tomei took home a statue for Best Supporting Actress at the Academy Awards in 1993. Eventually, she earned more Oscar nominations for 2001's In the Bedroom and 2008's The Wrestler.
Between prestige films, Marvel blockbusters, and romantic comedies, Tomei has certainly been busy. Hopefully, directors won't box her into mother figure roles just because she makes such an excellent Aunt May. 
You can stream all of Tomei's turns as Aunt May on Disney+, which houses the films (and will house future TV series) of the Marvel Cinematic Universe.