A Newly Published Star Wars Galaxy Map Will Blow Your Mind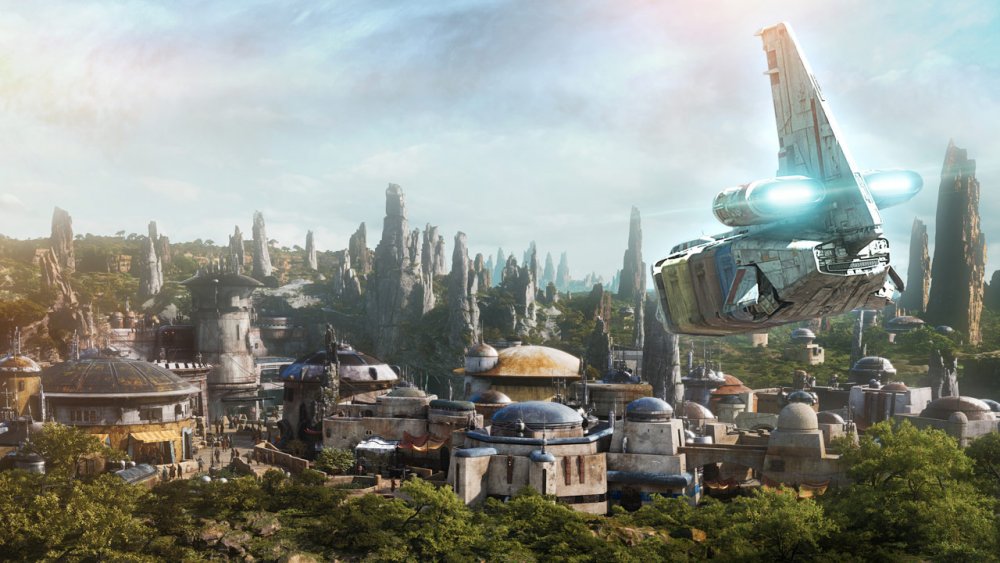 Disney/Lucasfilm
We may receive a commission on purchases made from links.
Cycle your star charts, because there's a new canonical Star Wars galaxy map on the books. That means literal books, too — come June 23rd, 2020, Star Wars Galaxy's Edge: Traveler's Guide to Batuu will hit the shelves of bookstores everywhere. While its primary purpose is to be an in-depth guide to the massive new section of the two American Disney theme parks, the 144-page book is written as if you are in-world, preparing your next hyperspace getaway. It features pictures of all the main sections of the park and great detail on the unique food and beverages — both alcoholic and non-alcoholic — that you can find at the various restaurants like Oga's Cantina and Ronto Roasters.
Along with being something of a lore bible for the more recently-added planet to the Star Wars pantheon (much like the cookbook that was released in 2019), the Traveler's Guide to Batu reportedly comes with a fresh map of the galaxy, since Batuu lies near the border of the Mid Rim and Outer Rim. A Reddit user posted a scan of the map, which includes several of the locations since added to the lore from the latter-day trilogy ending with The Rise of Skywalker. Star Wars has seen many, many changes over the years just in its canon recognition of galactic maps, so long-time fans won't be shocked by yet more. There are, however, a few curious bits to note in this new lore publication, and they're mostly notable for what's not included rather than what is.
New Star Wars canon, new Star Wars paradigm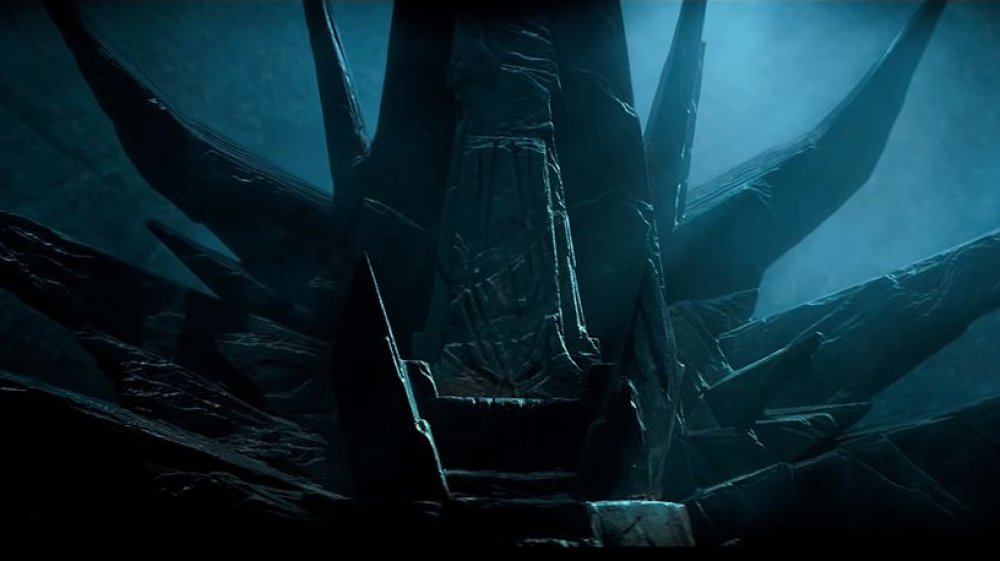 Disney/Lucasfilm
This appears to be the first official update of the galaxy map since the franchise was purchased by Disney from George Lucas in 2012. It wasn't until 2014, just a year before The Force Awakens was released, that Disney announced their intent to do a hard reset of the Expanded Universe that had defined Star Wars media for over 30 years. Given the spoiler potential, we suppose there hasn't been cause to publish a new one before now. It's not a huge departure in style from previous maps dating back to 2011, though some planets will have inevitably been removed, as they appear only in past EU novels that have entered what Disney refers to as the "Legends" category. If you have any interest in seeing the comparison, this interactive map includes everything classified by canon or Legends status.
There are, however, some curious omissions. Exegol, the Sith hub in Rise of Skywalker, is not on the map. In the Reddit thread, another sharp-eyed respondent notes that Kamino, the clone-manufacturing world in Attack of the Clones, also isn't present. This would reflect the in-world nature of the narrative — neither of these worlds are in official Galactic government charts, so a casual in-universe discussion of a map wouldn't know those planets existed.
Another point of interest is the fact that none of the new planets visited in The Mandalorian are included, either. Any reason that might be is more opaque, since surely at least Nevarro is important enough to be included. All of the planets Mando visits in the show, however, are, admittedly, backwater places somewhere in the Outer Rim, possibly beyond Tatooine. This is only the beginning of post-Skywalker Saga world-building materials, so hopefully a fuller official map will be released later. With no new movies on the immediate horizon, stuff like this will be the fuel carrying Star Wars fans through in the meantime