Upload Season 2 - What We Know So Far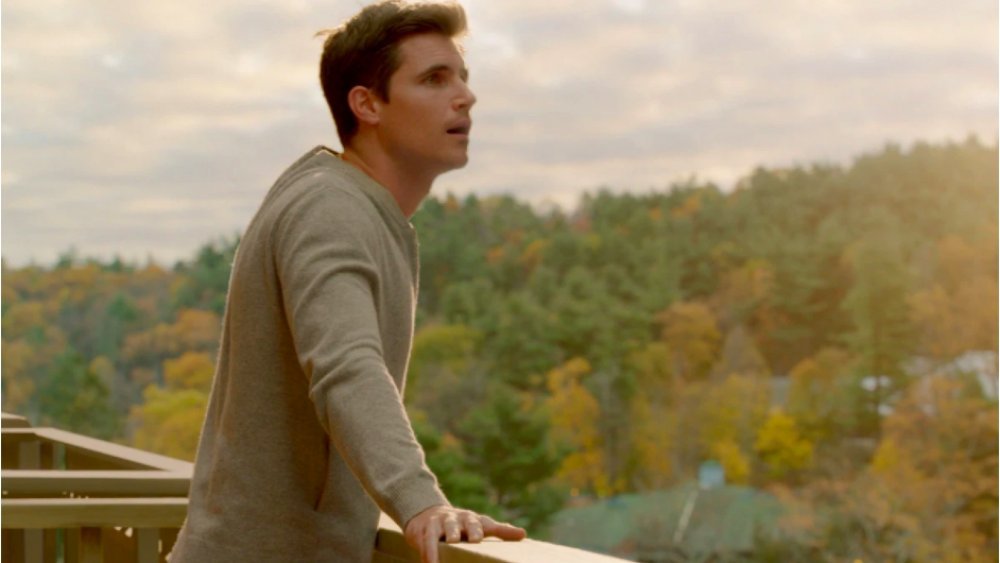 Amazon Studios
Spoilers for Upload's first season ahead.
Don't you wish you could choose your own afterlife? That's the concept behind the Amazon Prime Video series Upload, the crisp and colorful comedy from writer-producer Greg Daniels, the man behind the American version of The Office, Parks and Recreation, and Space Force. The sci-fi satire explores a not-so-distant future in which people pay to upload themselves into their optimal afterlife. But is it really as ideal as it seems?
The series follows Nathan (played by Code 8 and The Flash actor Robbie Amell), who dies in a suspicious self-driving car accident and is uploaded to the high-end afterworld Lakeview, where he's expected to wait for his on-again, off-again girlfriend Ingrid (Allegra Edwards), who's bankrolling his stay. He must navigate through virtual breakfast buffets and digitally controlled weather while trying to acclimate to his new environment and figure out whether he was murdered because of a free afterlife app he created. To help him maneuver through this new world, he's assigned a real-world customer service rep, Nora (Pitch Perfect 3's Andy Allo), also known as a guardian angel, who quickly becomes an ally — and love interest.
Season 1 ends with Nathan learning more about what may have contributed to his death, which in turn puts Nora in danger and forces her to go into hiding. Meanwhile, even though he broke up with her, Ingrid shows up in Lakeview, having uploaded herself so that they can be together forever.
With such an ambiguous ending, many viewers were left wondering about a second season. Well, they'll be happy to know that Upload has already been renewed. Here's what we know about season 2.
What's the release date for Upload season 2?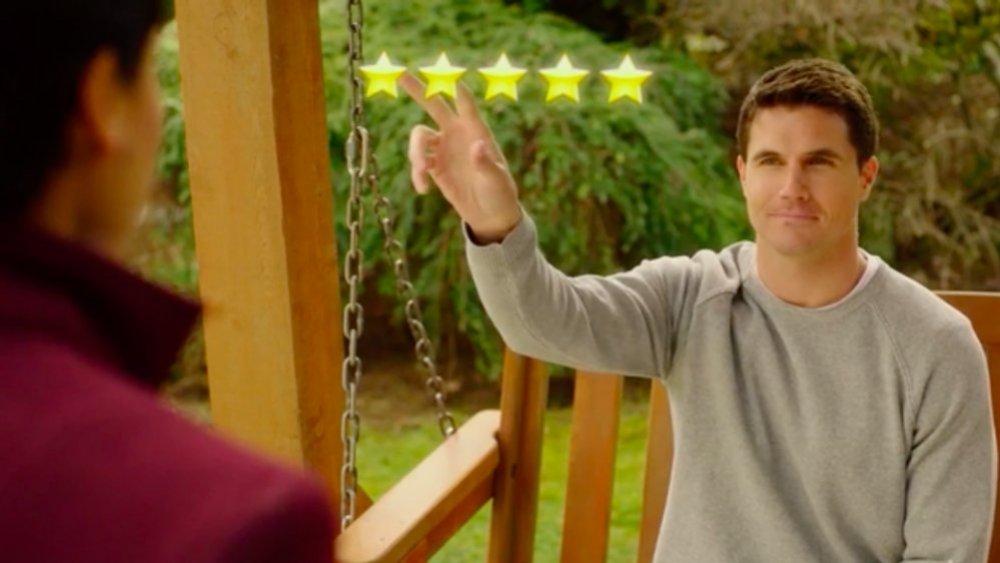 Amazon Studios
Amazon Prime Video premiered all ten episodes of Upload's first season on May 1, 2020, and it only took one week to renew it for a second run. In a statement at the time, Amazon Studios head Jennifer Salke said, "In Upload, Greg Daniels delivered a smart, cinematic comedy crackling with intrigue and it has clearly delighted our customers who have spent a lot of time in Lakeview. We know our global fans want to see the next chapter with Nathan and Nora... and we are excited that Greg's passion project has found such a devoted audience."
No release date has yet been announced, and it's probably safe to say we won't be seeing new episodes anytime soon, with Hollywood (and beyond) remaining shut down during the COVID-19 crisis. The timeline of the first season's production, which was first greenlit by Amazon in 2018, could provide further clues. Of course, a second season shouldn't take as long to get off the ground, so 2021 is definitely possible. Amell recently revealed to CBR that the writing team is hard at work on season 2's scripts, and that they plan to begin shooting in Vancouver in January 2021, so a streaming release later that year just jumped from possible to likely.
We'll cross our fingers.
Who's in the cast of Upload season 2?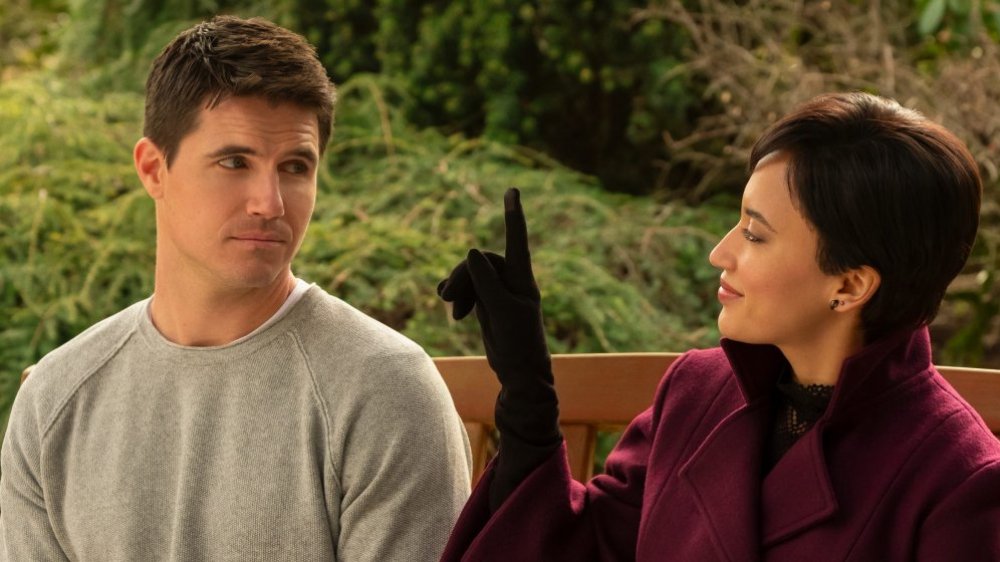 Amazon Studios
It's safe to say that the main cast will return for season 2 of Upload — Nathan, Nora, and Ingrid clearly aren't going anywhere, which means Amell, Allo, and Edwards will be back. It's also a given that series creator Daniels will remain involved in his "passion project." But what about beyond that?
Upload didn't really lose any on-screen characters during the first season, so we can assume most of the secondary cast will return. Perhaps a few of them will even step into bigger roles on the show.
Nathan's afterlife buddy Luke (Kevin Bigley) and Luke's "angel" Aleesha (Zainab Johnson) have proven to be fixtures on the show, so we should probably expect to see even more of them in season 2. And considering the murder mystery is ramping up, chances are Ingrid's suspicious father (Barclay Hope) and Nathan's business partner (Jordan Johnson-Hinds) will get more screentime. On the flipside, we can't guess much of anything about Nora's ailing father (Chris Williams) or her real-world love interest Byron (Matt Ward).
What's the plot of Upload season 2?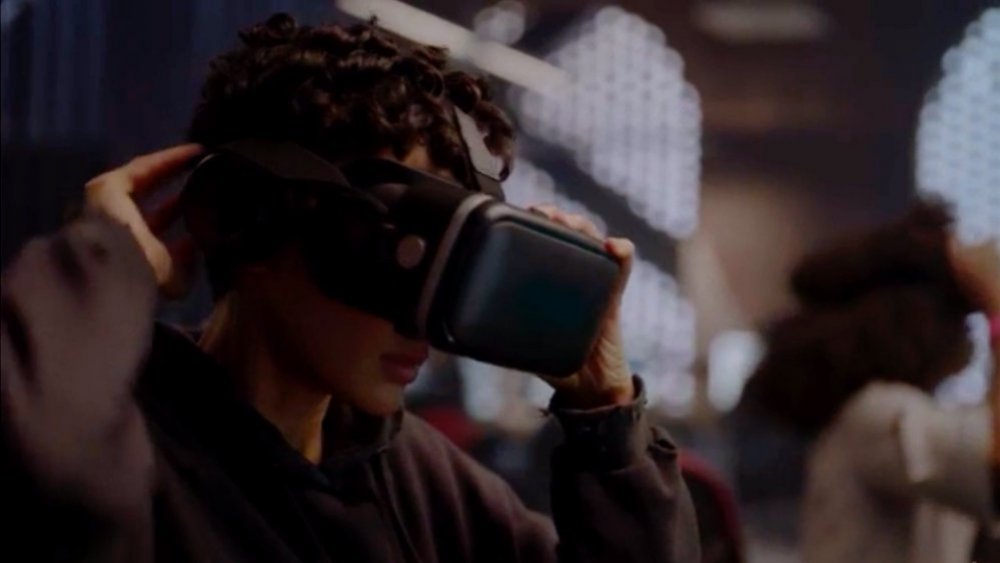 Amazon Studios
Considering the cliffhanger ending to season 1, there are definitely quite a few different ways the next season could go. However, we fully expect to find out who — if anyone — murdered Nathan, so a lot of season 2 will probably be dedicated to that thread. There's also a lot of fodder to be found in Ingrid moving into Lakeview to pursue Nathan, who's probably more worried about Nora than patching things up with his vapid ex-girlfriend.
In an interview with Digital Spy, Daniels revealed that he's had season two in his back pocket for years. "When I pitched Upload, which was back in 2015, I had two seasons," he said. "I could see extending it past that. It's not meant to only be 10 episodes, but it's also probably not meant to be 100 episodes. When I was doing [the first season], the Amazon guys kept saying, 'Think of it as a five-hour movie.' So I tried to do that. At the moment, we are [focused on a] second season, but we'll see how things are affected by recent events."
During a recent Comic-Con@Home 2020 panel devoted to the show, Daniels and select members of the cast mostly focused on illuminating certain aspects of the first season. When asked directly about what he had in store for season 2, Daniels replied, "We're right in the middle of writing it, so I don't want to get into too many specifics in case the plans change." He did go on to tease that he plans to introduce some exciting new tech, so we can all hypothesize about just what that might mean.
Subsequently, Amell revealed to CBR that he expected season 2 to showcase some of the outstanding supporting cast members from season 1. "I think you'll probably get to see a little bit more of the supporting characters this season, which is awesome, I think Zainab [Johnson], Kevin [Bigley] and Allegra [Edwards] are so funny and so talented. I'm excited to see more from them and the show ended on a big moment for a lot of the characters and I'm excited to see where it goes," Amell said. "I know we're in good hands and, again, you never know how a show is going to be received and me and the cast are so grateful and excited for all the fans and we've had so much fun sharing the show with them and I still get people finding the show today."