This 2013 Australian Crime Western May Become Your New Favorite Movie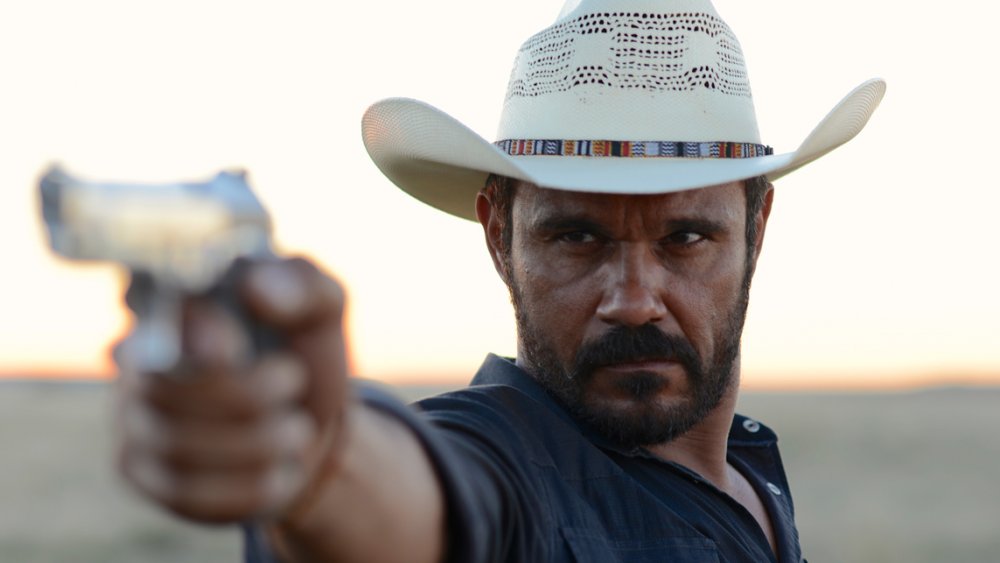 If you've got a hankering for a different kind of crime film — one that sizzles with tension and is tinged with elements of the Western genre — we have just the thing for you.
The film is Mystery Road, an Australian crime Western written and directed by Indigenous Australian filmmaker Ivan Sen. Mystery Road has likely remained an unknown to movie-lovers living outside the Land Down Under, as it premiered in Australian theaters nearly seven years ago. Thankfully, the 2013 film is now garnering much-deserved attention on a global scale. 
At the 2013 Toronto International Film Festival, Mystery Road screened during the Special Presentation block of festival programming. It went on to screen at the Sydney Film Festival in Australia in June 2013 before hitting cinemas that August. It re-entered the festival circuit in 2014, screening as a foreign selection at North Korea's Pyongyang International Film Festival. After a sequel film (2016's Goldstone) and a television spin-off series (2018's Mystery Road) rolled out, the film was thrust into the spotlight once more for a very special event: We Are One, the first-ever digital global film festival that features programming co-curated by 21 film festivals from around the world.
Starring Aaron Pedersen in the lead role, Mystery Road follows the Indigenous Australian detective Jay Swan as he earns a promotion and returns to his hometown of Winton, Queensland. There, a teenager named Julie Mason has been found in a drainage culvert beneath the road of a trucking route; Swan is determined to identify who killed Julie, an Aboriginal girl who had trouble with drugs. 
Detective Swan faces difficulties in attempting to track down Julie's murderer — or murderers — as he faces resistance and criticism from both the community around him and the mostly white Australian police force. Things grow even more complicated for Swan when he learns that his teenage daughter Crystal (Tricia Whitton), who pushes back against him just as law enforcement officers and the people of Winton have, has connections to Julie. What unfolds is a winding, engrossing crime Western that also comes across like a social thriller.
Critics have raved about Mystery Road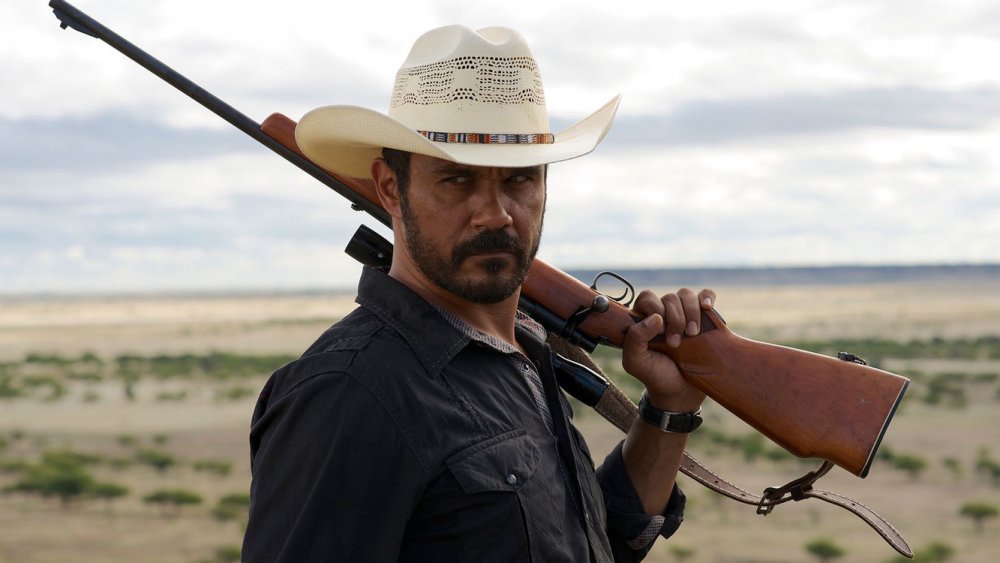 Judging by that short, spoiler-free summary alone, it shouldn't be surprising to hear that Mystery Road earned dazzling reviews from critics upon its initial release in 2013 and has continued to rake in rave responses over the years. It sits at a glorious 92 percent critical rating on Rotten Tomatoes, with its consensus reading, "Mystery Road evokes classic Westerns while using its Australian outback setting to delve into a surprisingly layered — and powerfully impactful — array of social issues."
Lisa Giles-Keddie of HeyUGuys gave the film a perfect score in her review from 2013. "Ivan Sen has found a pitch-perfect niche in the crime-thriller genre with his new film Mystery Road, set in the Australian outback. This marvelously atmospheric and sumptuous-looking film has all the mellow attitude of a Western, pausing to take in panoramic, burnt-orange sunrises and sunsets, while punctuated by bursts of action sequences straight out of a cowboy shootout, following mounting tension," she wrote. "Its awesome setting and tenacious hero make it an absolute must-see, especially for Western fans."
The Guardian's Leslie Felperin said of Mystery Road in an August 2014 review, "Director Ivan Sen's fourth feature evokes old Westerns, Polanski's Chinatown, and other noir classics, but still feels grounded in the dust and dried blood of the Australian soil [...] Slow-burn action pays off with a spectacular climactic gun-fight, where the distances are so vast it takes half a second for bullets to find their marks."
The organizers of We Are One also sung Mystery Road's praises; its programming description reads in part, "[Sen] molds the shape of a Western into a startling social thriller about racial tensions in contemporary Australia; as it slashes stereotypes that have peppered its national cinema, it lays bare the everyday risks faced by Aboriginal communities. With each simmering revelation, Sen builds a masterful suspense from Pedersen's quiet ferocity."
You can watch Mystery Road right now on YouTube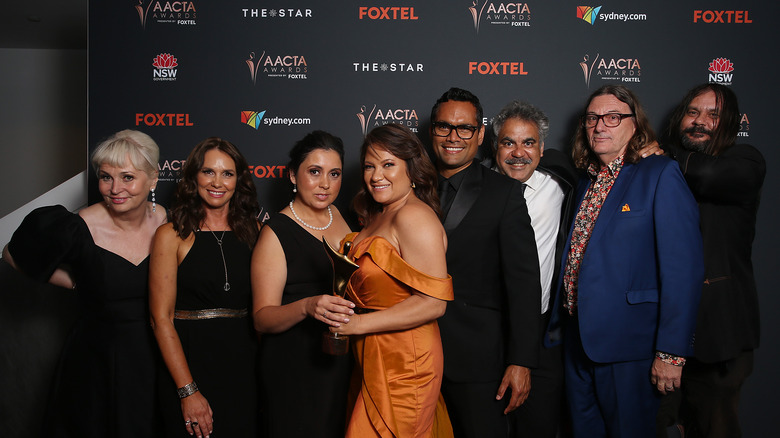 Lisa Maree Williams/Getty Images
Intrigued by the sound of Mystery Road and wanting to watch it ASAP? You're in luck: It's available to stream right now on YouTube — for free — as part of the We Are One film festival line-up.
We Are One: A Global Film Festival kicked off on Friday, May 29 and will wrap on Sunday, June 7 — the day that Mystery Road screened. Submitted as a Sydney Film Festival selection, Mystery Road played as the early-morning feature film during the final day of We Are One. As with all other features, short films, television programming, VR content, panels, and more on the event's schedule, the flick streamed for free on the We Are One YouTube channel, and will be available to watch for the foreseeable future.