Why Chloe From Always Be My Maybe Looks So Familiar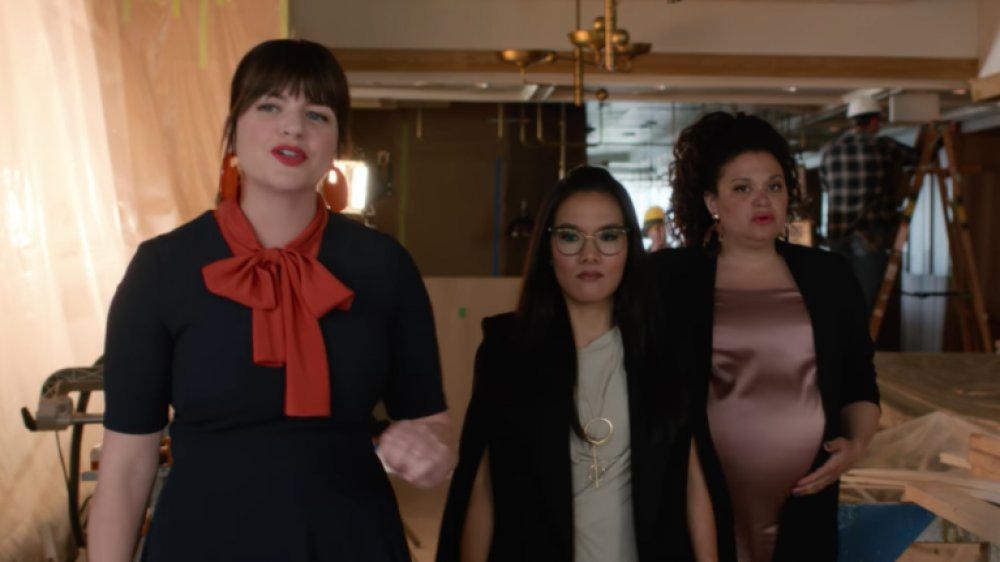 Netflix has been killing it in the original content game lately, and when it comes to romantic comedies, they're leading the streaming platform pack in a big way. Always Be My Maybe, directed by Fresh off the Boat showrunner Nahnatchka Khan and written by its stars Ali Wong and Randall Park (alongside Michael Golamco), is one of their best to date. 
The film tells the story of two childhood sweethearts who come back together later in life, putting their differences aside against all odds. Years after their first tryst, successful chef Sasha (Wong) and unaccomplished musician Marcus (Park) meet again in their home town of San Francisco, and despite difficulties and struggles — as well as a pitch-perfect cameo from Keanu Reeves — they end up making the perfect couple.
Alongside Wong and Park, the film features a bevy of talented comedians. Among them is Casey Wilson, who plays Chloe, an interior designer who works with Sasha to decorate her stylish multi-million dollar home. If you're wondering where you've seen Wilson before, this funny woman has appeared in plenty of projects, from dark, dramatic David Fincher films to upbeat network sitcoms. If Chloe from Always Be My Maybe looks incredibly familiar to you, here's why.
Casey Wilson got her start in a quirky sitcom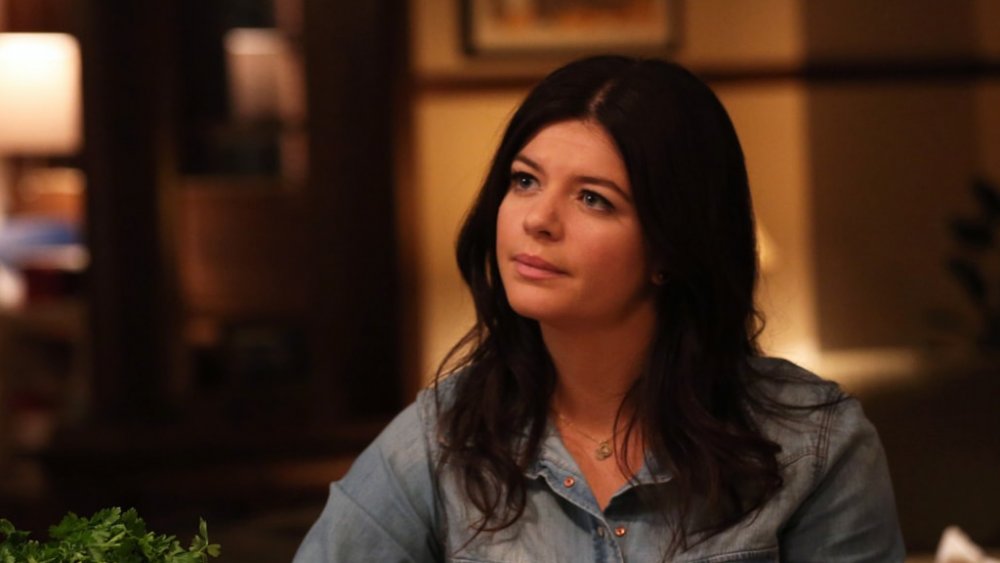 ABC
After training at the improv institution Upright Citizens Brigade, Wilson made her film debut with a brief appearance in Christopher Guest's 2006 film For Your Consideration, but her biggest opportunity was yet to come. In 2011, Wilson joined the ensemble cast of the ABC sitcom Happy Endings. Like Friends before it, the show featured six friends trying to make it in the big city, though Happy Endings swapped New York City for Chicago.
Alongside co-stars like Adam Pally, Zach Knighton, Damon Wayans Jr., Eliza Coupe, and Elisha Cuthbert, Wilson plays Penny Hartz, the group's hopeless romantic who is always looking for the right guy and dating the wrong ones. Known for her over-the-top pronunciations (for example, her unique spin on the word "amazing"), Penny spends her time getting into trouble with her best friend Max (Pally) as they try their best to find her soulmate somewhere in Chicago.
Unfortunately, Happy Endings was canceled by ABC after just three short seasons, a decision which critics called one of the worst of the year. Thankfully, Happy Endings lives on, thanks to a recent acquisition by Hulu, and the show only gets more popular year after year as new viewers discover it. As it happens, the show made a huge, unexpected difference in Wilson's life in particular; after it ended, she married the showrunner, David Caspe. If you're a fan of any of Wilson's other work and you want to see where she got her start, you'll definitely want to check out Happy Endings and relive Penny's romantic antics and disasters.
Wilson's spent time on both the big and small screen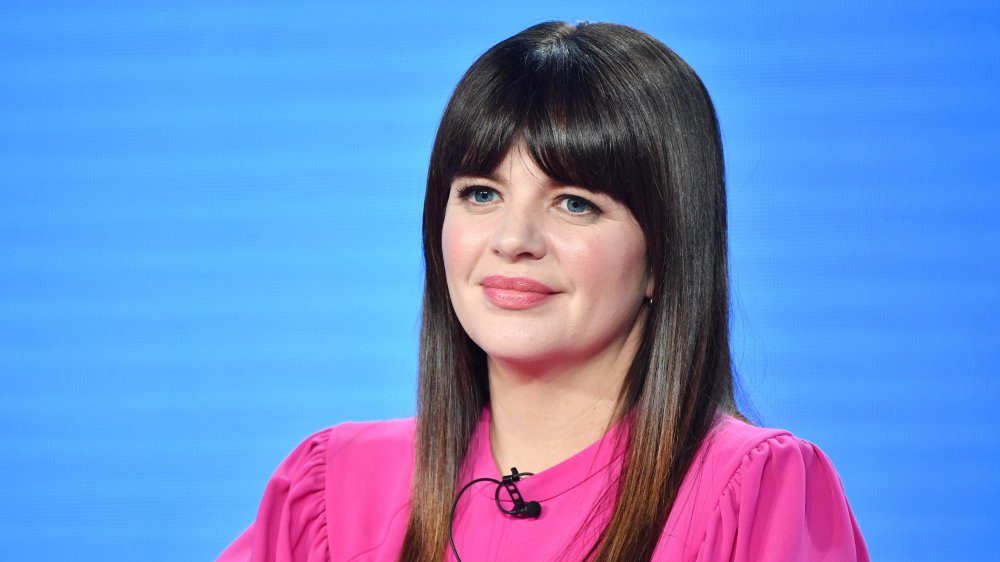 Amy Sussman/Getty Images
Throughout her career, Wilson has guest-starred on a bevy of shows, including Bored to Death, How I Met Your Mother, The Middle, Grey's Anatomy, The League, black-ish, and The Mindy Project, and has racked up a few appearances on Drunk History. She also created the Hulu original series The Hotwives, a parody of the Real Housewives franchise, alongside her writing partner June Diane Raphael. On top of all that, she's also popped up in some pretty popular films.
Wilson appeared in — and co-wrote — the 2009 romantic comedy Bride Wars, which stars Anne Hathway and Kate Hudson. That same year, she made a brief appearance in Julie & Julia alongside Amy Adams. However, you may remember her best from her supporting turn in Gone Girl, where she played Noelle Hawthorne, an irritating, nosy neighbor to Amy Elliott (Rosamund Pike) and Nick Dunne (Ben Affleck). A busybody with several children, Noelle unintentionally ends up as one of the many pawns in Amy's cruel scheme.
Wilson has also continued working with her husband, David Caspe, including on the short-lived 2014 NBC sitcom Marry Me, which Caspe created and based on the pair's actual relationship, and on Showtime's series Black Monday. The series, which tells the story of the stock market crash that occurred in the late 1980s and stars Don Cheadle and Regina Hall, features Wilson in a recurring role. Its second season aired in 2020.
It's always a delight to see Wilson show up in a film or a television show, and Always Be My Maybe is no exception. If you want to see more of Wilson, you can stream Happy Endings on Hulu today.