Why Phoebe Cates Quit Hollywood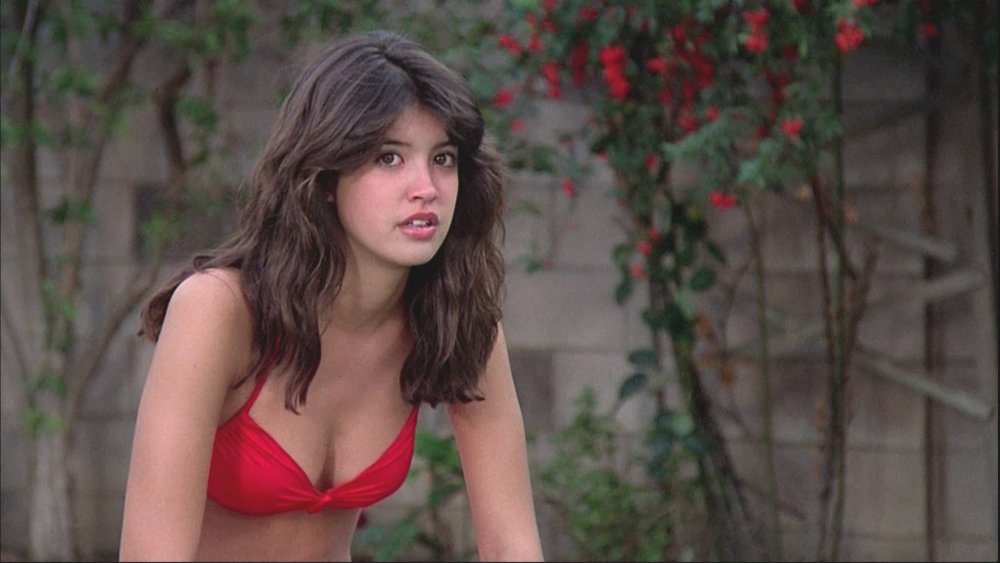 Universal Pictures
Phoebe Cates was born into a showbiz family. Her father, Joseph Cates, was a major Broadway producer and helped create the scandalous 1950s quiz show The $64,000 Question. Meanwhile, her uncle, Gilbert Cates, was a film director and long-time producer of the Academy Awards telecast.
Cates started modeling at the age of 10, and landed her first movie role at 17 in the 1982 Blue Lagoon knock-off Paradise. Her breakout role came that same year, when she made a name for herself by dropping her top in 1982's Fast Times at Ridgemont High, instantly becoming the decade's quintessential pin-up girl. 
Her next big role was as wholesome girlfriend Kate in the Gremlins franchise. She went on to star in films like Bright Lights, Big City, Shag, and Drop Dead Fred. After 12 films in 12 years, however, Cates quietly ended her acting career in 1994 after playing the lead role in the box-office bomb Princess Caraboo.
Here's why Phoebe Cates quit Hollywood.
Phoebe Cates chose motherhood over Hollywood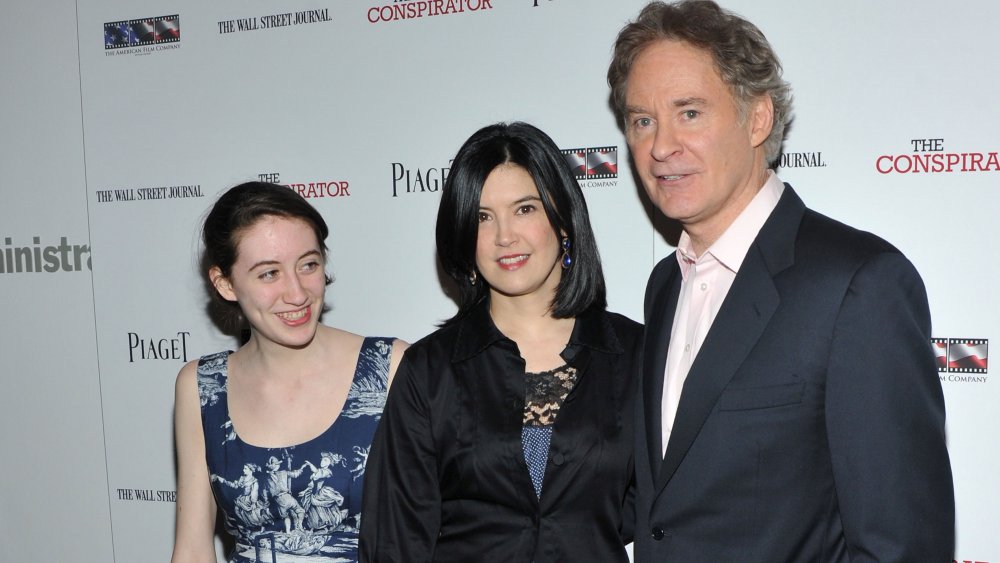 Steven Lovekin/Getty Images
The main reason Cates stepped away from the limelight is simple: She started a family.
During an audition for the 1983 film The Big Chill, Cates met actor Kevin Kline, who was part of the ensemble Baby Boomer cast. While Cates lost the role to Meg Tilly, she walked away with something more: An instant connection with Kline.
On the surface, the duo was an unlikely couple, with a 16-year age difference separating them. Prior to meeting Cates, Kline was a critically acclaimed, Juilliard-trained theater actor who had won two Tony Awards and made a splash in Hollywood with his on-screen acting debut co-starring alongside Meryl Streep in Sophie's Choice. Cates, on the other hand, had dropped out of high school to pursue modeling and party at Studio 54 before catching her big break in Fast Times at Ridgemont High.
Cates and Kline married in 1989 — when she was 25 and he was 41 — and had two children: Owen Kline, born in 1991, and Greta Kline, born in 1994. Not coincidentally, Cates' last major film role, Princess Caraboo, dovetailed with the birth of their second child. 
To keep a low profile, the family moved to the Upper East Side of Manhattan across from Central Park, where Cates took a break from acting to focus on motherhood. Rumor has it that the couple made a pact to alternate their film schedules so that one parent was always taking care of the kids. When it was her turn to work, however, Cates shied away from signing on to time-consuming new projects, choosing instead to stay home.
Just two acting jobs have lured Cates away from her brood since 1994. One was the low-profile 2001 indie film The Anniversary Party, which was written and directed by close friend and former Fast Times co-star Jennifer Jason Leigh. The other was the 2015 LEGO Dimensions video game, in which she voiced her character from Gremlins.
While her career may have tanked, Cates has been able to maintain what many in Hollywood find elusive: A lasting marriage. She and Kline celebrated their 31st wedding anniversary in 2020. 
Still, despite her lack of roles in recent years, Cates' legacy endures. She was even name-dropped as the epitome of hotness on Stanger Things season 3, on which she appeared as a bikini-clad cardboard cutout from her famous Fast Times scene.