The Unexpected Horror Movie That's Currently Crushing It On Netflix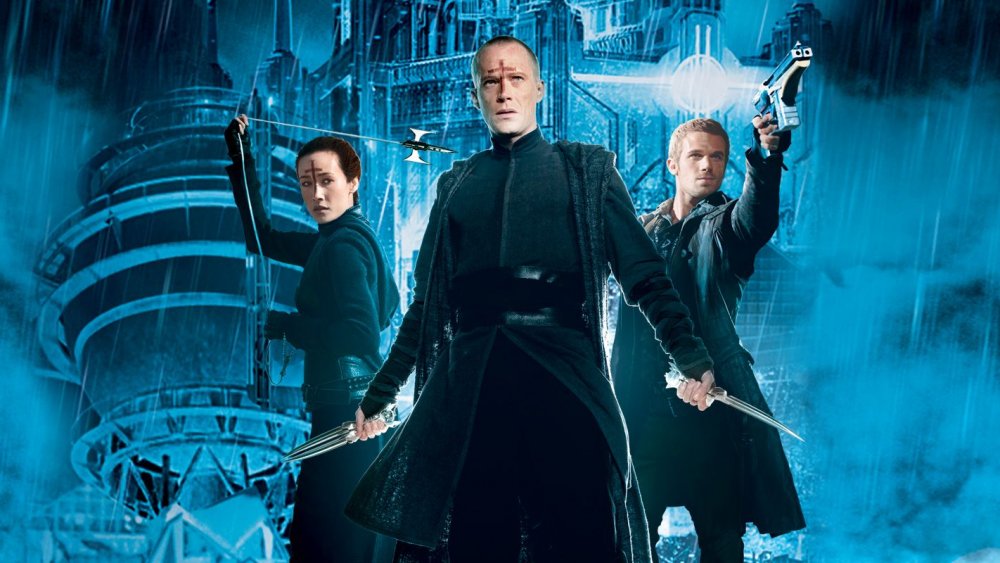 Screen Gems
Look out, Netflix fans, because there's a creepy flick climbing the streamer's charts — and it's almost certainly not the horror flick you'd think.
In fact, we're betting the horror movie currently crushing it on Netflix is one you've forgotten all about, or maybe haven't even heard of. For those who haven't been keeping track, while the streaming giant still doesn't release any verified viewership numbers for flicks and shows on their platform, they have recently begun featuring a list of their ten most viewed offerings, and that ever-changing list has proven a little bit revelatory in regards to what people are actually watching.
It's also been a lot of fun to see some genuinely unexpected movies getting some serious love in streaming land. And yes, the latest addition to the "wow, that many people are really watching it?" club is a legitimate shocker. The film in question is the Paul Bettany-starring dystopian sci-fi-horror-western mashup known as Priest. Released in 2011 to horrific reviews and less-than-blockbuster box office numbers, Priest is loosely based on a popular Korean graphic novel series, and was initially planned as the first film in a franchise.
The action unfolds in an alternate reality where a centuries-long war between man and vampire has left the world ravaged, with humanity living largely in walled cities. An organization calling itself the Church has taken the fight to the vampires via trained warriors called the Priests, eventually turning the tide of the war. Years after the final battle, the Priests have disbanded, and the remaining vampires scrape out a life on reservations. But when one Priest's niece is kidnapped by bloodsuckers, he ignores the Church's orders, throws in with a few allies, and sets out on a bloody rampage to retrieve the girl.
Priest is actually a scary good time, as long you don't take it too seriously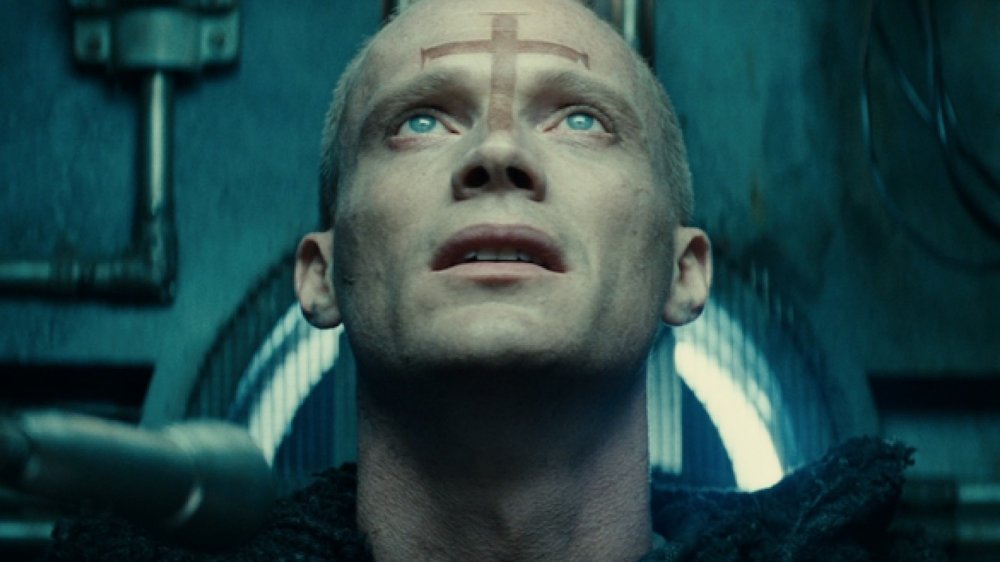 Screen Gems
Obviously, those franchise plans for Priest never came to fruition. If you've seen the film, it's not hard to understand why, of course, as Priest really doesn't do enough with a premise that, well, isn't exactly breaking new ground. It's worth remembering that the film was released in the waning days of a period that saw theaters basically flooded with horror-tinged dystopian sci-fi flicks (see also the Underworld franchise, I Am Legend, The Book of Eli, and many more). 
While Priest ultimately failed to separate itself from the pack, there's still a lot to like about the film, particularly the cast. Fronted by Paul Bettany, Priest also features stalwarts like Maggie Q, Karl Urban, Christopher Plummer, Lily Collins, Brad Dourif, Stephen Moyer, and Cam Gigadnet. The presence of Bettany — who remains one of the most tragically under-utilized actors of the modern era, despite his role as Vision in the Marvel Cinematic Universe — should itself land Priest on some "must-see" lists. Surrounding him with the talented players we just listed frankly should've made the movie a hit.
Unfortunately, a dodgy screenplay and some misguided direction from helmer Scott Stewart undermined Priest's immense on-screen talent by not giving them much to do beyond fronting the most basic of emotions. Luckily, that cast still manages to keep things interesting throughout Priest. Even as the film misses the mark in terms of character and narrative innovation, it more than makes up for those shortcomings in pure style. And make no mistake, Priest is a visually dazzling piece of work full of intriguing creature design, clever set pieces, and stark, brooding imagery.
Such a visual treat is Priest that it almost makes you wish Stewart and company would've gotten a chance to continue the story in a sequel. Alas, even in its stylized grandiosity, the film just never quite delivers on its promise, and remains a missed opportunity for everyone involved. Still, as so many Netflix viewers are obviously learning, it just might be worth your time.