First Look At IDW Publishing's Owen And Stephen King Adaptation Sleeping Beauties #1 - Exclusive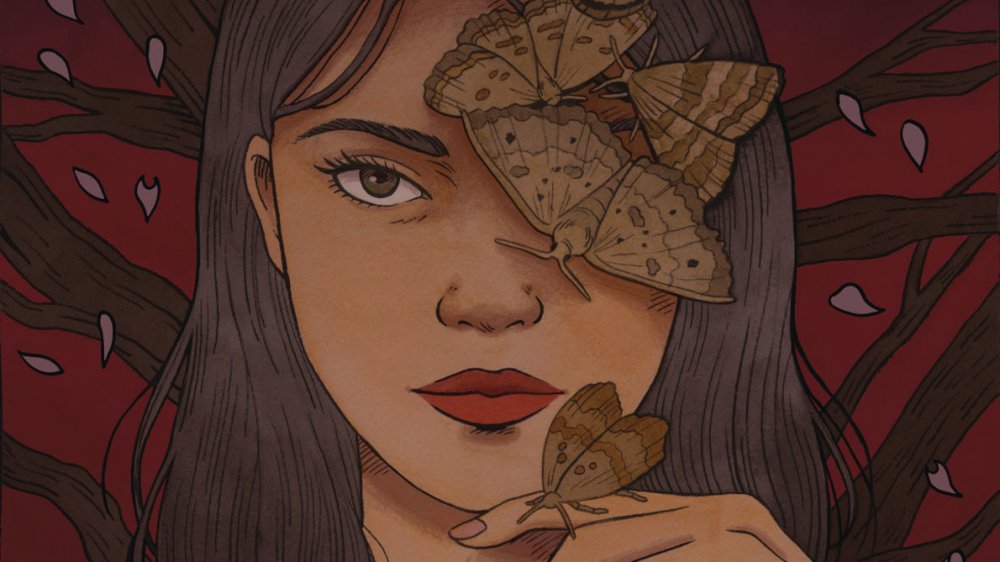 IDW Publishing
Don't let the title fool you: This isn't a Disney-fied fairy tale — this is darker and dreamier than anything you could ever think up. 
The newest comic series from IDW Publishing, Sleeping Beauties is an adaptation of Owen and Stephen King's horror novel of the same name, released in 2017 to reviews describing it as an "epic, colorful story of global pandemic [that] shows a youthful vigor not seen in years" (via The Guardian). British Fantasy Award-nominated author Rio Youers (Old Man Scratch, Point Hollow, The Forgotten Girl) and award-winning illustrator Alison Sampson (Jessica Jones, In the Dark, Hit Girl: Mumbai) have teamed up to breathe new life into the father-son collaboration through the comic miniseries that debuts with its first issue on June 24, 2020. 
Ahead of the miniseries' official launch, IDW Publishing shared with Looper an exclusive first look inside Sleeping Beauties #1. Three images — an inked page, a colored page, and a complete-render final page — take readers step by step through the creative process, and tease what's ahead when Sleeping Beauties hits shelves later this month. (Editor's note: Final page has been slightly modified to remove profanity. The page as it reads in the full issue includes strong language.)
Sleeping Beauties takes place in a world in which a sleeping sickness known as Aurora (the name of the princess from Sleeping Beauty) has affected nearly all women. Sinking into a deep slumber while wrapped in gossamer-like cocoons, women are transported to an idyllic otherworld via their dreams. The only way they can wake from this state is if someone — or something — disturbs them. If awoken, the women lose sense of themselves, becoming feral and violent. There's one woman who hasn't been afflicted by Aurora: Eve, a mysterious lady who emerges from the woods to devastating consequences. The society into which she steps is in shambles: Men have plundered the Earth and driven it to chaos, with aggression and barbarism ruling all.
Sleeping Beauties: A unique comic miniseries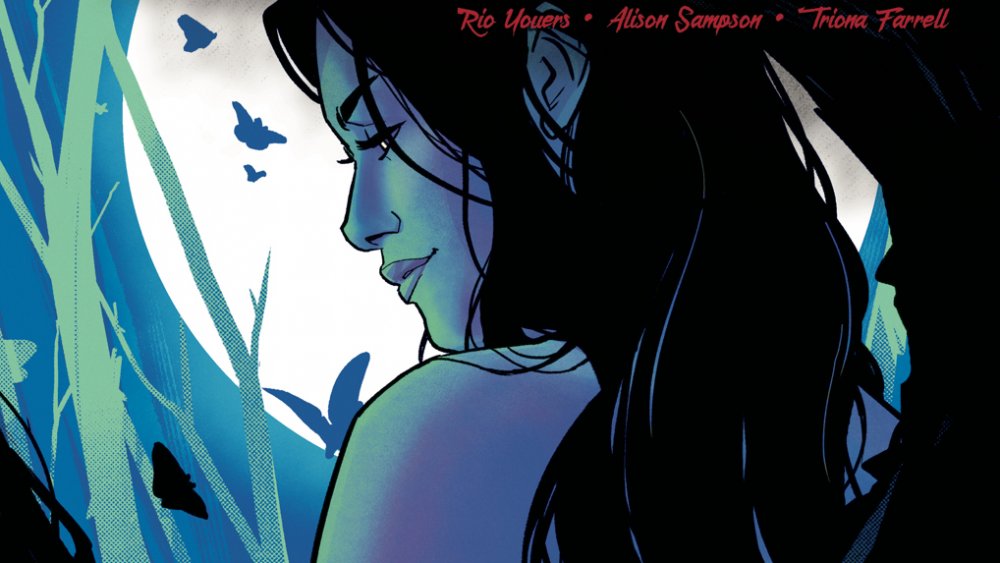 Annie Wu/IDW Publishing
The Kings worked closely with Youers and Sampson to oversee Sleeping Beauties, which explores "gender dynamics, individuality, and toxic masculinity." At the time the 2020 launch of the ten-issue comic miniseries was announced in July 2019 (via IDW Publishing), all parties involved expressed genuine excitement. 
"We are so excited about Rio and Alison's vision for Sleeping Beauties. We've been fans of Rio's for years and Alison's artwork is simply extraordinary. IDW couldn't have found a better pairing," said Owen King. Added his father, the horror maestro Stephen King himself, "We're looking forward to seeing our work in this exciting format."
A self-professed Stephen King fan, Youers had this to say about the upcoming series: "To work on anything with the King name attached is surreal, dizzying, and somewhat terrifying. As soon as my feet touch terra firma, I will focus on my goal: to stay true to the novel's spirit, and to deliver a page-turning, visually impacting experience that will appeal to readers of both Stephen and Owen King's fiction, and to comics fans the world over."
Sampson added that Sleeping Beauties is exciting in a number of different ways — from its artwork to its themes to its depictions of difficult emotions to its exploration into politics and gender. "I'm thrilled to be able to work on Sleeping Beauties. The story is very suggestive for interesting art, with magical themes interwoven through a very real place setting in Appalachia, and the opportunity to draw some truly diverse people," she shared. "Places, spaces, gender, bodies, character, relationships, political themes, emotions, a challenging (and almost certainly innovative) design job, and a great story — it's all here. I cannot wait to share what we are making."
Those keen to dive into the Sleeping Beauties comic series can do so when the first issue arrives on June 24, 2020.