NOS4A2 Season 2 - What We Know So Far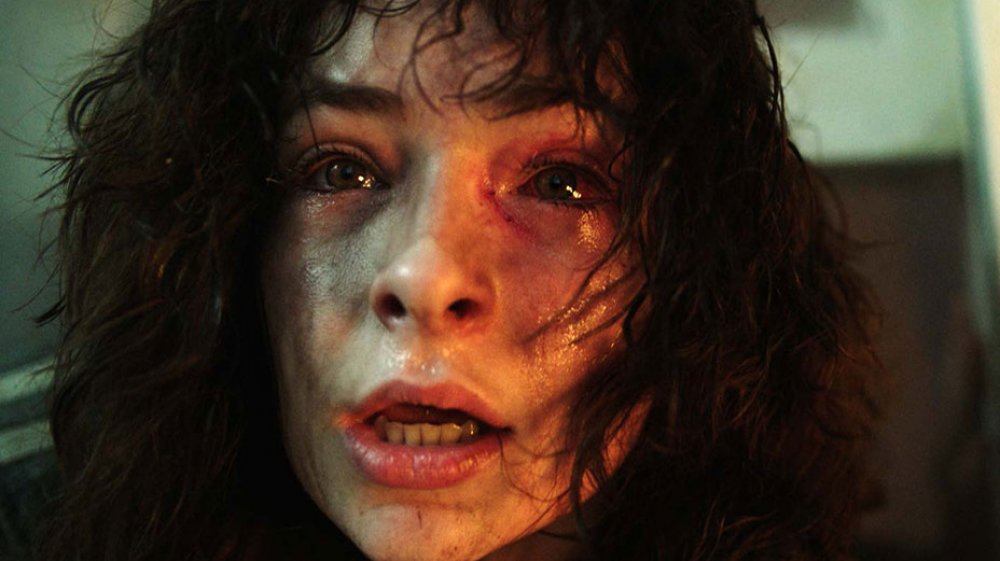 AMC
Charlie Manx (Zachary Quinto) wants to live forever, so he was probably pretty stoked when AMC renewed his vampire drama NOS4A2 (pronounced "Nosferatu" — get it?) for a second season.
The show is the cabler's latest supernatural horror series based on the novel of the same name by Locke & Key scribe Joe Hill. Alongside Quinto, the series stars Jami O'Brien, Ashleigh Cummings, Jahkara Smith and Virginia Kull in a unique twist on classic vampire mythology.
NOS4A2 tells the story of Victoria "Vic" McQueen (Cummings), a struggling artist who discovers she has an eerie supernatural connection to the immortality-obsessed vampire Manx. Even by vampiric standards, Manx has a pretty tortured MO: he feeds on the souls of children and deposits the hollow husks that remain in a strange space he calls "Christmasland." It's revealed that Christmasland is actually a manifest corner of Manx's twisted imagination where every day is Christmas and all negative feelings are forbidden by law. Season 1 found Vic setting out to use her mental link with Manx to rescue his victims, even though the process threatens her very sanity.
With TV series like Locke & Key and NOS4A2 and the feature film adaptation of his novel Horns, Hill has proven himself almost as bankable as his famous father, horror legend Stephen King. The first season of NOS4A2 was nominated for a Saturn Award for Best Horror Series (via Collider), and on July 20, 2019, AMC renewed the series for a second round.
Here's everything we know about what lies ahead for Vic in her dangerous mission to thwart Manx.
When is the release date for NOS4A2 season 2?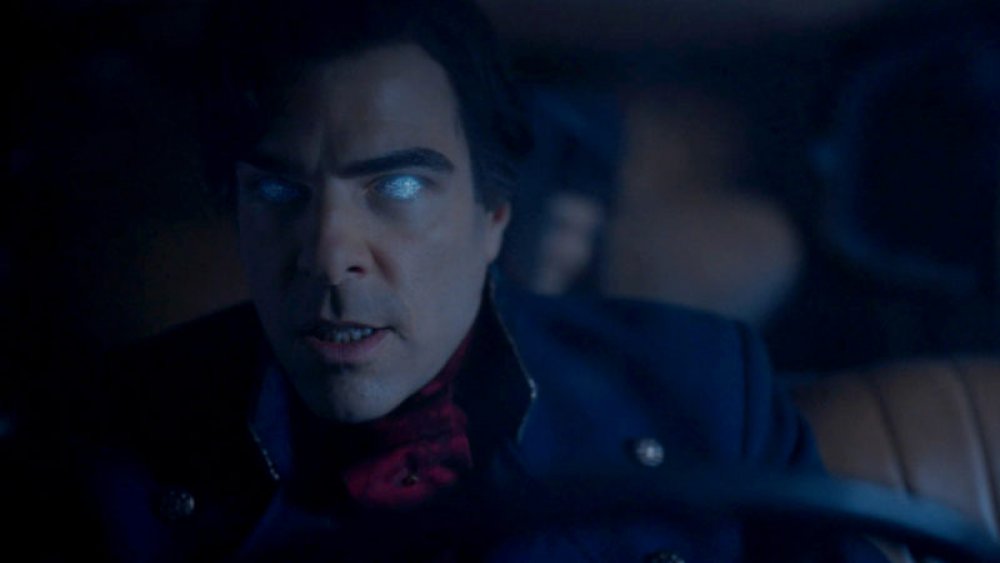 AMC
We've known that season 2 was coming since last July. Since that announcement, however, AMC had been pretty mum about the details, and fans were starting to grow concerned that the industry-wide shutdown may have resulted in some unexpected delays. NOS4A2 certainly wouldn't be the first project to experience production delays as a result of the lockdown, so fans held their breath and waited for the inevitable announcement that the premiere date had been indefinitely postponed.
Fortunately (and surprisingly), the network confirmed the imminent premiere date in a recent press release that was chock full of tantalizing details. This means that season 2 will air within weeks of the first season's anniversary — quite the feat in today's television environment. Fans are certainly grateful for the series' efficiency.
Viewers can tune into AMC or BBC America (where the series is simulcast) at 9 PM Eastern on Sunday, June 21 to catch the season 2 premiere.
Who is in the cast of NOS4A2 season 2?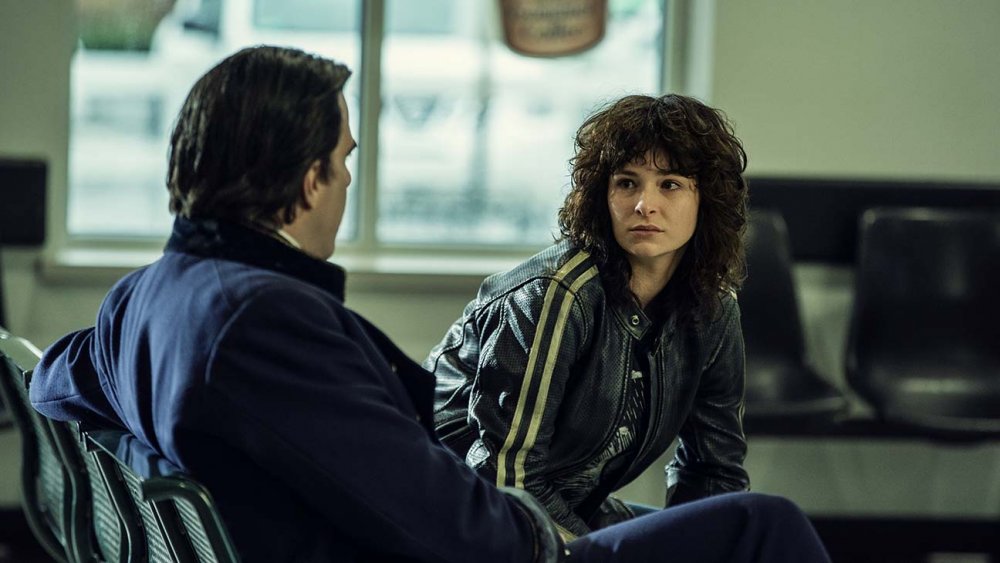 AMC
Much of NOS4A2's drama derives from the supernatural game of cat-and-mouse between Quinto's Manx and Cummings' Vic. Obviously, both will be returning to play out the next round on season 2, but what about the rest of the supporting cast? Per the press release, AMC is ready to confirm that Jahkara Smith, Olafur Darri Olafsson, Ebon Moss-Bachrach, Virginia Kull, Jonathan Langdon, Ashely Romans, and Mattea Conforti are all on board.
Romans, who played Detective Tabitha Hutter on season 1, has notably been promoted to series regular, and Jahkara Smith's adorable soothsayer Maggie Leigh (already a regular) is set to take on an increased role in the plot (via Deadline). 
The critical role of Vic's son, Wayne McQueen, will be played by the young actor Jason David. David has already built an impressive resume, with recurring turns on The League, For All Mankind and the long-running daytime soap opera General Hospital.
What is the plot of NOS4A2 season 2?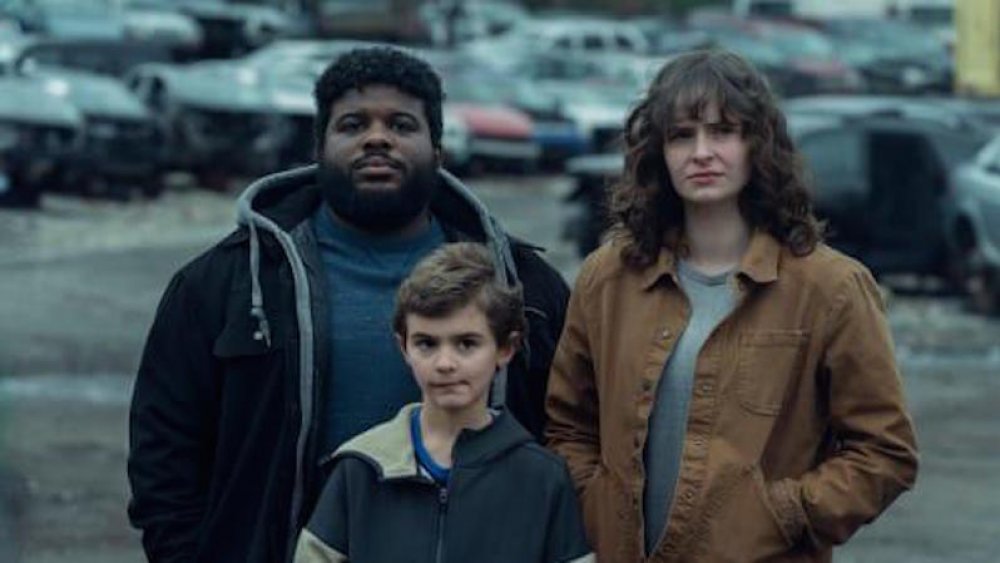 AMC
Much drama remains to be resolved after the thrilling finale of season 1. According to AMC's presser, NOS4A2 season 2 picks up the story eight years after the events of season one. Despite the long break in the action, Vic remains committed to her mission to bring down Charlie Manx and rescue the victims trapped in Christmasland. Manx isn't sitting idly by to be thwarted, however. Having faced his own mortality at the hands of Vic, he's now primed to defend against her power and desperate to exact revenge.
Vic, who revealed her pregnancy at the end of season 1, now has an eight-year-old son, Wayne. This leaves her vulnerable to Manx, who specializes in devouring children. With Manx eager to make Vic suffer, and Wayne a prime target for the creature's soul-stealing devices, a high-stakes confrontation between vampire and hunter seems inevitable.
While some fans may question the wisdom of the eight-year time gap, the addition of Wayne certainly makes Vic more exposed, adding a new element of danger to a series that was already plenty terrifying.
Is there a trailer for NOS4A2 season 2?
Along with the new press release, AMC treated fans to a hearty batch of new production stills and the first full-length trailer for NOS4A2 season 2. You can watch the video for a sneak peak at all the drama forthcoming this June.
Set to the creepiest version of "Silent Night" that you ever did hear, the trailer shows Vic and Wayne watching a news report confirming the return of Charlie Manx. In a subsequent cut, Maggie Leigh gets a message from her tiles apparently portending the impending confrontation between Vic and Manx. 
All the quick flashes that follow certainly appear to confirm that the battle for Wayne's soul will be at the center of season 2's plot. One particularly troubling clip shows Wayne opening the door to Christmasland, while Manx's voice welcomes him from off-screen. If the trailer's any indication, NOS4A2 has all the makings of a truly chilling summer binge.