Why Timmy Hamilton From Soul Surfer Looks So Familiar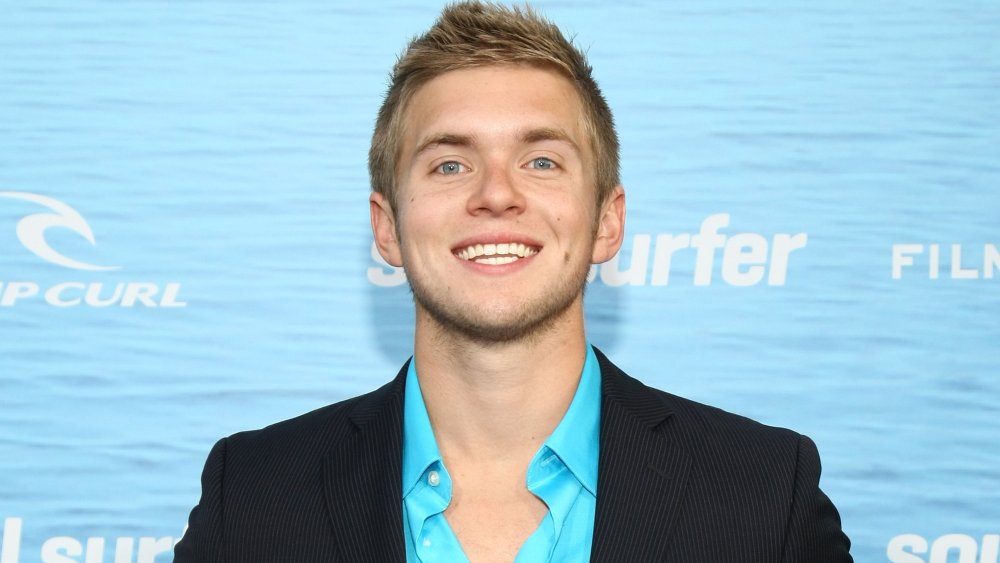 Neilson Barnard/Getty Images
The latest drama burning up the charts at Netflix is based on the true story of Bethany Hamilton, a surfer who lost her arm in a horrific shark attack and battled back to once again get up on the board. The real-life Hamilton wrote an autobiography about her journey, and that book was adapted in 2011 into the inspiring feature film Soul Surfer.
As the real story goes, Bethany grew up with two older brothers on the remote Hawaiian island of Kauai. Her parents, Tom and Cheri, taught their children how to surf at a young age, but Bethany was the one who really took to the sport. One day, while her father was off getting knee surgery, Bethany went out on the water with her best friend, Alana Blanchard. While the two girls were surfing, a shark attacked Bethany out of the blue, severing her left arm at the shoulder. The doctor who treated Bethany said that she lost 60% of her blood in the attack, and that it was a miracle she survived. 
The film tells this story in excruciating detail, with particular emphasis on the impact Bethany's newfound fame has on her family after her harrowing story makes international news. Much of the film's appeal lies in the complicated web of love, pain and guilt that Bethany's attack weaves between the family. Thankfully, the whole Hamilton clan is brought to life on the screen by an all-star cast that includes Helen Hunt and Denis Quaid as Bethany's parents, as well as Little Fires Everywhere's AnnaSophia Robb as Bethany herself. Bethany's brother Timmy is played by Chris Brochu, a young actor who should look familiar from several of his other roles, both prior to Soul Surfer and since.
Chris Brochu's career started on Nickelodeon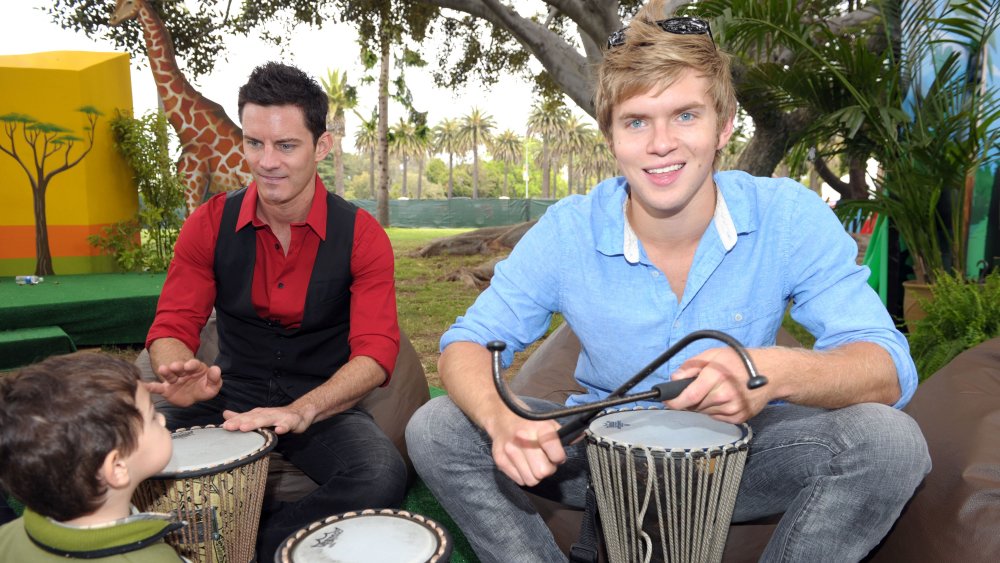 Michael Buckner/Getty Images
Despite his youthful appearance, Brochu's actually been around Hollywood for quite some time. Soul Surfer is already ten years old, and before he was ever cast in that film, Brochu was a child star making the rounds at Nick.
His very first credited role came in 2007 on the hit Miley Cyrus musical comedy Hannah Montana. The juvenile Brochu played a character named Dex on the episode "I Am Hannah, Hear Me Croak." Later that year, Brochu appeared on another female-led Nickelodeon series, the Jamie Lynn-Spears starrer Zoey 101. On the episode entitled "Logan Gets Cut Off," Brochu played the unassuming role of Preppy Guy #1 (via IMDb). Hey, at least he wasn't Preppy Guy #2.
Brochu capped off his Nickelodeon trifecta with a quick turn as the even-less-descriptive "Teen #1" on the final season of Unfabulous. Lest he be trapped in the Nickelodeon vortex forever, Brochu took off after those three guest spots and moved on to more grown-up programming.
Chris Brochu put a spell on the Vampire Diaries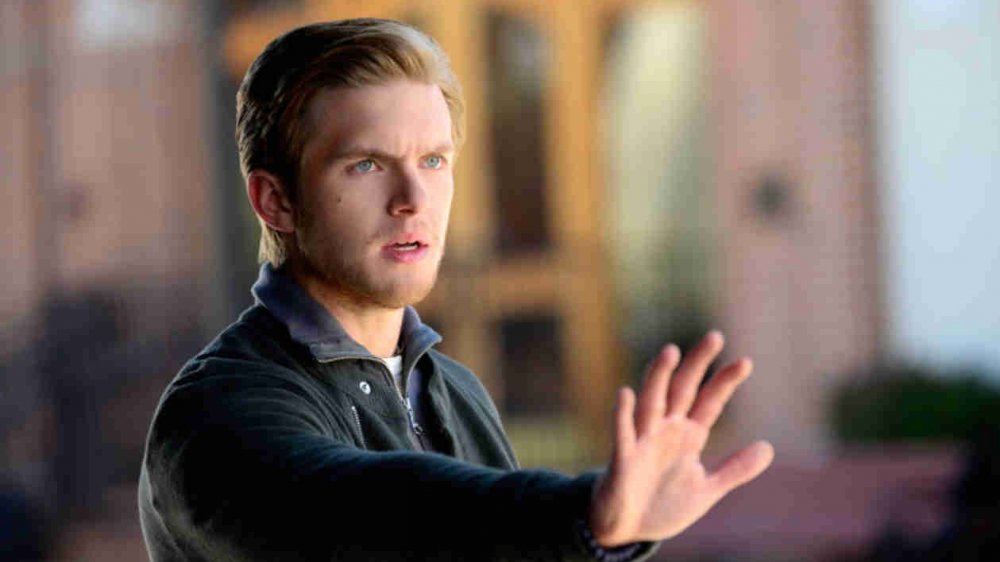 In the years after Brochu's major feature film debut in Soul Surfer, the young actor's career really started to take off. He's likely most recognizable from his 14-episode turn as Luke Parker on the CW's popular supernatural teen drama, The Vampire Diaries.
Luke was a recurring character on seasons 5 and 6. He was a member of the Gemini Coven of witches, the twin brother to Olivia "Liv" Parker (Penelope Mitchell), and the youngest child of the powerful Gemini witch Joshua Parker. He and Liv presented a significant challenge for the leadership of the coven, a situation that made them a target for the jealous witch Kai (Chris Wood).
The Vampire Diaries ran for two more seasons after Brochu moved on, but his brooding portrayal of Josh Parker and affecting chemistry with his sister, Liv, made him a fan-favorite character despite his brief run.
Since then, Brochu hasn't exactly rested on his laurels. He has done guest spots on SYFY's The Magicians and the network reboot of Dynasty. His most recent appearance was in the role of Crispin Bowers on the 2020 TV series The Rookie. Bowers only appeared on one episode of that show, so we don't expect to see Brochu back in that particular part, but once the industry-wide shutdown lifts, we're sure this talented soul surfer's phone will be ringing off the hook.