The Politician Season 2 - What We Know So Far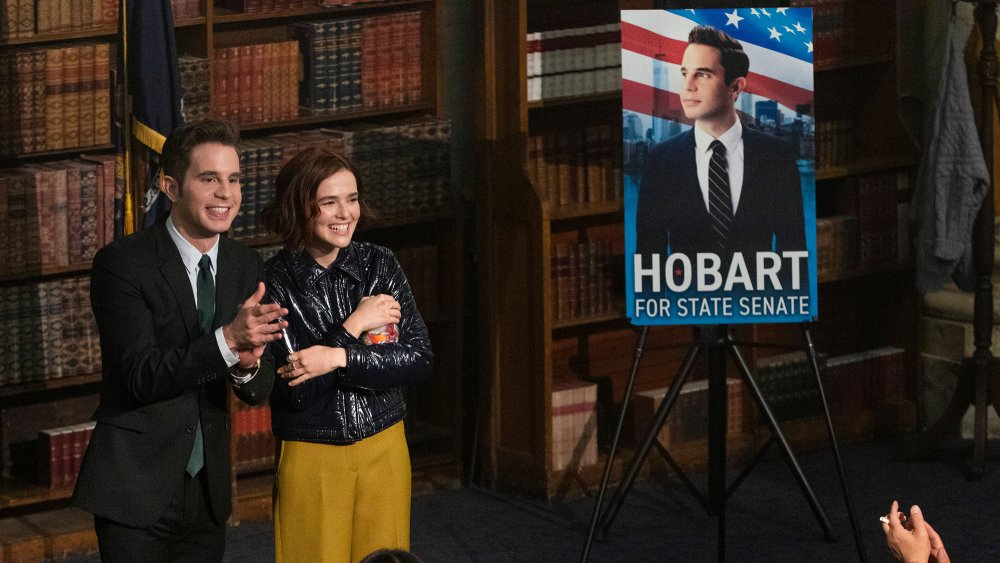 Netflix
After cutting his teeth on shows like Nip/Tuck and Glee in the early 2010s, Ryan Murphy quickly became one of the most influential showrunners on television thanks to award-winning anthologies like American Horror Story and American Crime Story and original series like Pose and Hollywood, establishing himself as an important storyteller throughout multiple genres.
In 2018, Murphy signed a momentous deal with streaming giant Netflix worth an estimated $300 million. The partnership hit the ground running, churning out projects that focus on everything from the golden age of Hollywood to high school politics, all through Murphy's unique lens. One of his most popular outings, The Politician, premiered in 2019, telling the story of Payton Hobart (Tony winner and Pitch Perfect standout Ben Platt), a hyper-ambitious teenager in Santa Barbara with big political aspirations. In the show's first season, Payton takes a high school election way too seriously, with the super-campy show giving viewers a look at what might happen if a race for student body president was as high stakes as possible. Along for the ride in a star-studded supporting cast were Zoey Deutch, Gwyneth Paltrow, Lucy Boynton, and frequent Murphy collaborator Jessica Lange.
Fans of The Politician are probably wondering what might happen next, and if you love Murphy's soapy, thrilling show, you'll be excited to hear that the series will return to Netflix for a second season. Here's everything we know about the second season of The Politician so far.
When will The Politician season 2 hit Netflix?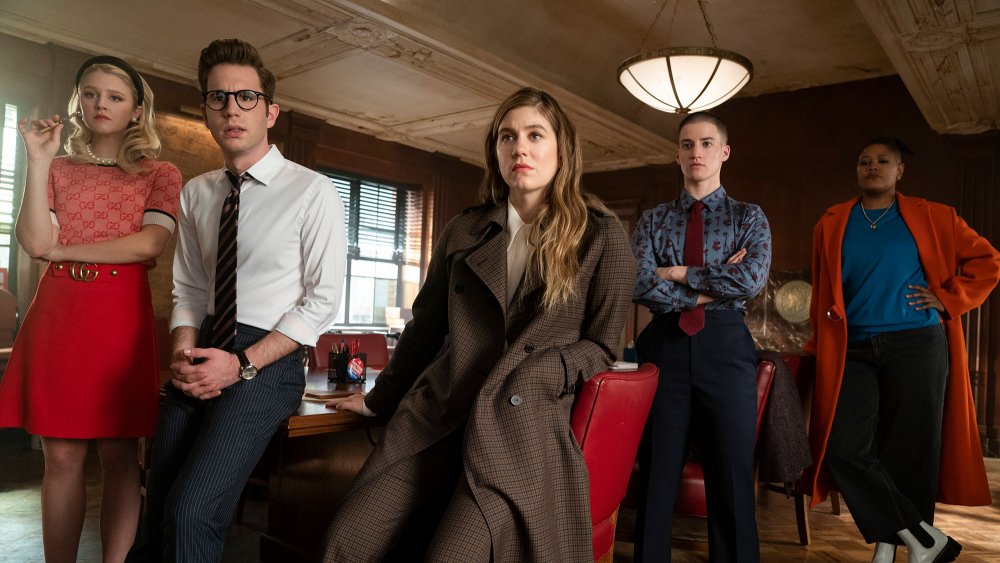 Netflix
According to an Entertainment Weekly exclusive about The Politician's second season, we won't have to wait much longer to see what Payton is up to now.
The Politician season 2 will premiere on Friday, June 19, with seven episodes of political intrigue. Unfortunately, that might have to hold fans over for quite some time. Though The Politician's second season was in the can before the coronavirus crisis shuttered production for most movies and television shows, Murphy said he might make fans wait a while for the third season — by choice.
According to Collider, Murphy teased a delay that would let Platt get a little older for his next big plotline: "I think where season 2 ends, what I would love to do is take a couple of years off and have Ben Platt get a little bit older for his final race. That would obviously be a presidential race, right? That's always what we had designed, and I think that's what our plan is."
Murphy continued, "I'm going to wait. Ben is young, so I want to wait a couple of years to figure out how we age him up a little bit. But that's always been my plan."
Who's in the cast of the second season of The Politician?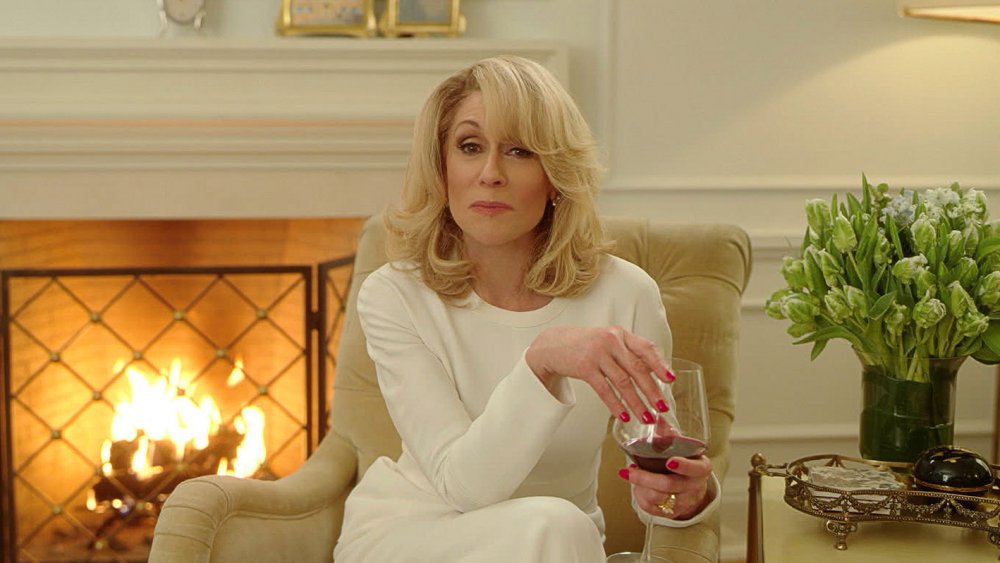 Netflix
Obviously, Ben Platt will return for the second season of the show, but viewers probably remember that the first season finale teased an exciting new focus. The final moments of season 1 introduced Dede Standish (Judith Light), the New York State Senate Majority Leader who Payton hopes to unseat. Alongside Dede: her husband, Marcus (Joe Morton), and her Chief of Staff, Hadassah Gold (Bette Midler). As it turns out, Dede is hiding a huge secret.
With huge stars like Midler, Light, and Morton on board, The Politician seems like it'll be bigger and better than ever in its second season. Aside from Platt, first season players like Boynton and Deutch are also set to return, according to EW's exclusive first-look photos — clearly, as Payton's political ambitions get bigger, his closest friends and confidantes are still along for the ride. However, thanks to Murphy's deep bench of huge stars — which includes regulars like Sarah Paulson, Evan Peters, and Billie Lourd — it's anybody's guess who might also show up in the show's second season.
What will season 2 of The Politician be about?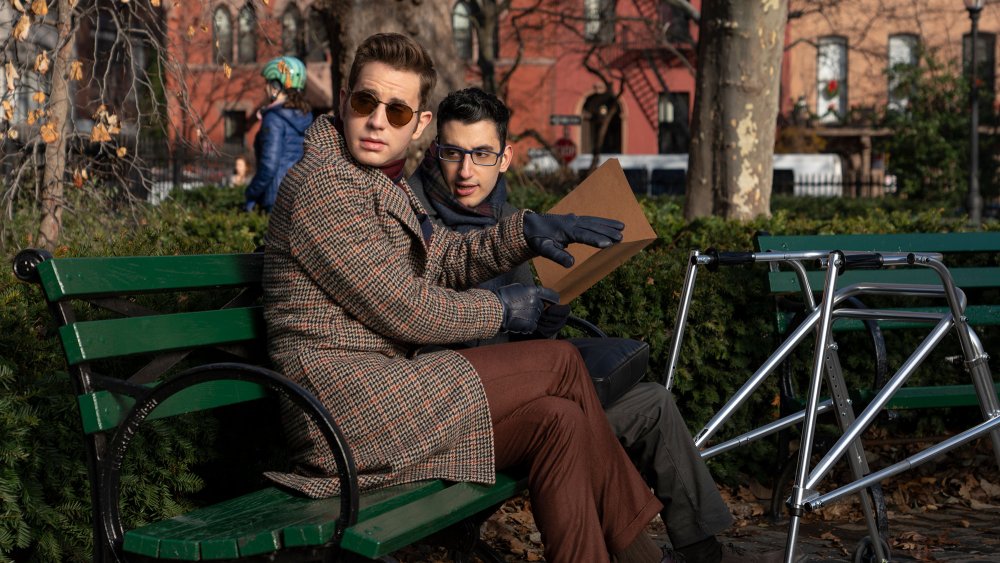 Netflix
As Murphy has previously stated, each season will be about a different political race in which Payton is involved, and clearly, a seat in the New York State Senate is his next step. Running against Dede certainly won't be easy, but at the same time, one of Payton's cohorts has some serious dirt on his opponent: only Hadassah knows that Dede and her loving husband Marcus are in a "throuple" with William (Teddy Sears), and Payton plans to use this against her.
However, unbeknownst to Payton, Dede has been asked to run for Vice President, meaning her full focus might be moving away from the Senate race, leaving the path clear for Payton. From there, it's anybody's guess as to where Payton's schemes might lead, but one thing is for sure: Murphy and his team definitely have some surprises in store for their fans.