Batwoman Star On What It's Like To Join The DC Universe - Exclusive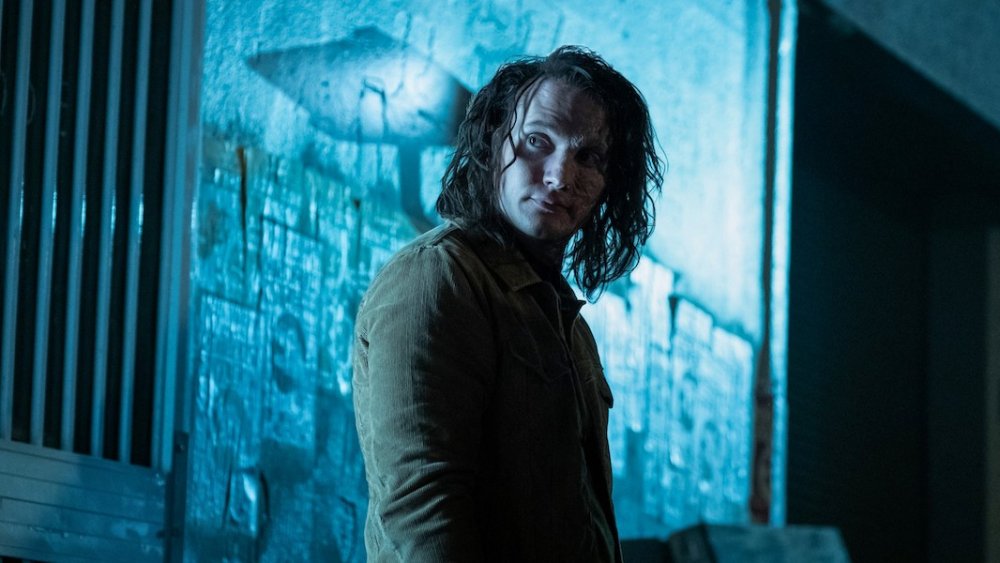 Katie Yu/The CW
Actor Sam Littlefield is new to the DC Universe. His character Mouse on the CW's Batwoman was created just for the series, which premiered in 2019 as part of the network's intertwining Arrowverse franchise that also includes The Flash, Supergirl, and, of course, Arrow.
Mouse, the alter-ego of Johnny Cartwright, is a complex character who is a master of impersonation and can mimic anyone's voice. His disfigured face left him lonely as a child, so his father kidnapped a little girl named Beth (Rachel Skarsten) to be his friend. That little girl turned out to be the twin sister of Kate Kane, otherwise known as Batwoman (Ruby Rose). Together, Mouse and Beth, who goes by the name Alice, are the leaders of the Wonderland Gang that terrorizes Gotham City.
Littlefield took on the role as a relative unknown, having previously appeared on the CW series The Messengers and in the 2019 indie film Mother's Little Helpers.
In a recent interview with Looper, Littlefield discusses what it takes to develop a new character and where he draws inspiration from to bring Mouse to life, explaining in the process what it's really like to join the DC Universe.
Playing Mouse on Batwoman is a both an intimidating and liberating experience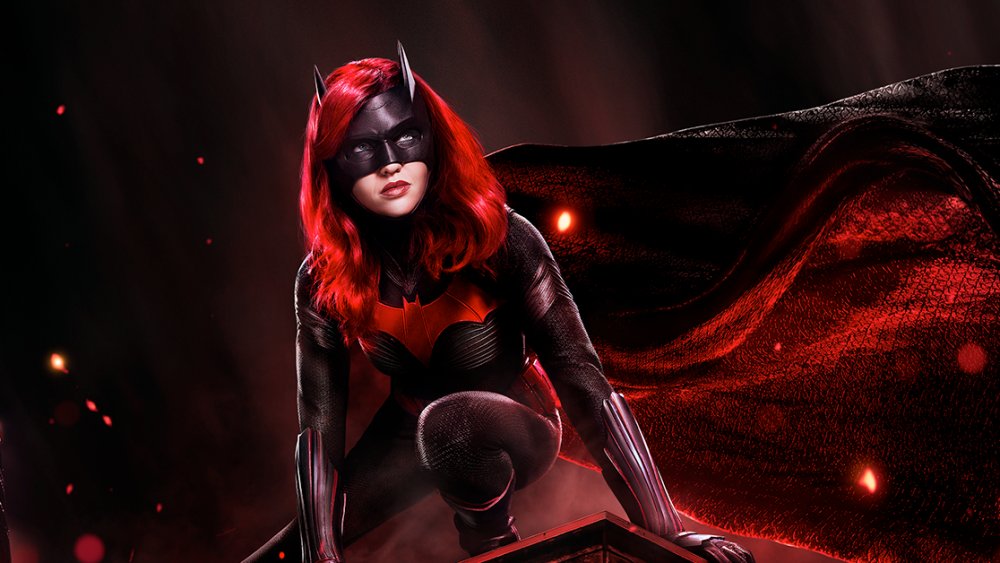 The CW
Littlefield admits it's "intimidating" to be a newbie in the DC Universe, especially when the character you're playing is unfamiliar to fans. Add to that the fact that the actor has never worked on such a big production, having come from mainly starring in indie films and shorts and making one-off television appearances.
"People have so many expectations about the DC Universe and how it's going to be presented," Littlefield says. "So it was intimidating to enter this series that has these huge big budget crane shots and explosions and all of these things. If you really think about it, it can make you not want to get out of bed because it's just so much money and so many people behind the scenes pulling it all together — the pressure of trying to meet the moment can get in your way. But at a certain point you kind of blow it off, put on the makeup, and just get in and play."
Still, Littlefield reveals, there's something appealing about helping to create a character from the ground up. "It's freeing," he says, "but it's also intimidating because there was no source material to draw from, other than some loosely based characters that they pulled together to manufacture Mouse. It was a liberating and somewhat scary cocktail trying to basically create this character out of thin air."
One thing Littlefield is excited about, though, when it comes to playing Mouse and being part of the DC Universe? Attending Comic Cons. "I'm really looking forward to that," he tells Looper, even though most conventions are currently on hold due to the COVID-19 pandemic.
What it takes for Sam Littlefield to turn into his Batwoman character Mouse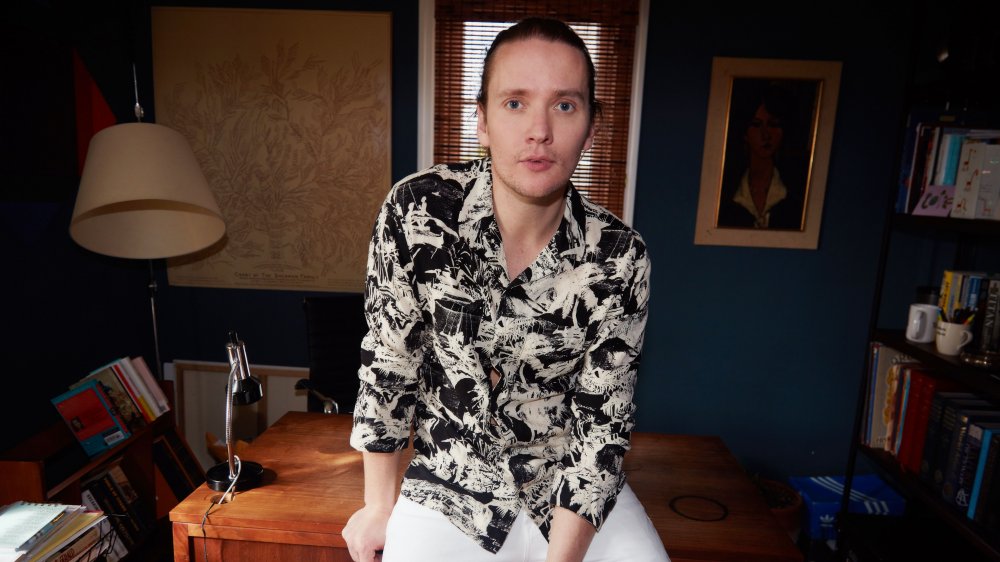 Nic Padron
Littlefield speculates that he was chosen for the role of the mimicking Mouse because of his distinct voice. "I've kind of got a voice that lends itself to [villainous roles]," he says. "When it comes to a character, it seems like one aspect that helps tell the overarching story. But it's just one ingredient to the whole soup."
Beyond his voice, when it comes to getting into character, Littlefield relies on empathy to play Mouse, preferring not to see him as the murderous villain that he is.
"The first time I put on that makeup," Littlefield reveals, "I remember looking in the mirror and just feeling so sad about a little boy having his face totally marred and being told that he's not fit for society. It's so tragic. Life is hard enough just trying to figure out who you are in this world and how to get through it. When I think about that and about the relationship that Mouse and Alice develop over the course of their time in the basement, the two things I connect to most are the trauma and experience of trying to overcome that trauma."
Littlefield continues, "People always ask me about the violence and why Mouse is a psychotic killer. I never really thought of it in that way. To me, when he does these acts of violence, it just seems like he might as well be in the basement playing video games, or Barbies versus G.I. Joes. The murder aspect of it doesn't seem real to him."
The Batwoman season 1 finale airs on the CW on Sunday, May 17.