Bloodshot Producer On Why Scorsese Would Make Valiant Comics Movies - Exclusive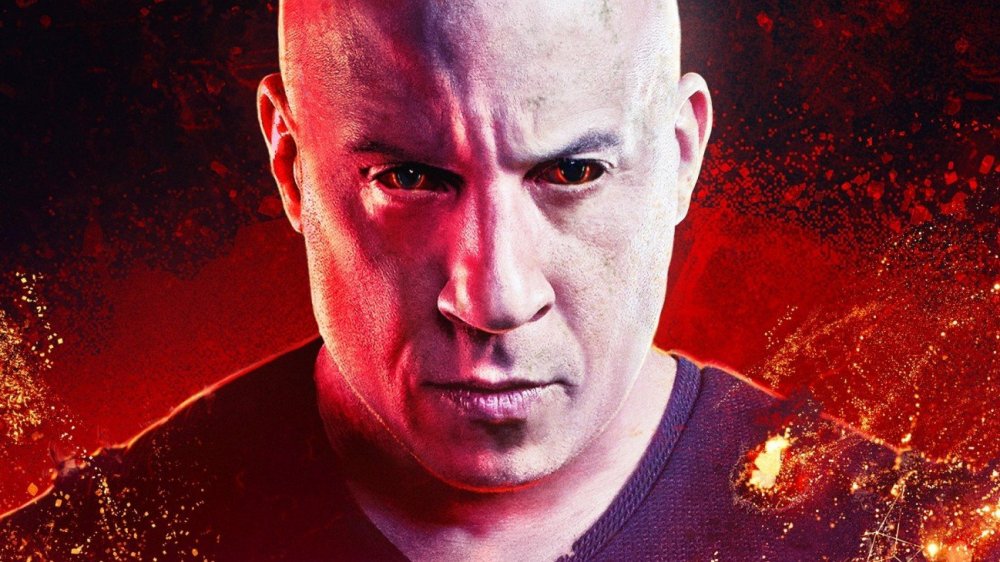 Sony Pictures
In the fall of 2019, as he was promoting his upcoming crime epic The Irishman, Oscar-winning director Martin Scorsese blew up the internet when he offered his thoughts on the wave of popular superhero films, particularly those in the Marvel Cinematic Universe, that dominated the box office in the 2010s. Scorsese, widely regarded as one of the best living filmmakers in the world, noted that he'd tried to watch the ever-popular Marvel adventures, but that he'd come to see them as "not cinema."
"Honestly, the closest I can think of them, as well made as they are, with actors doing the best they can under the circumstances, is theme parks," Scorsese said. "It isn't the cinema of human beings trying to convey emotional, psychological experiences to another human being."
The director's comments quickly ignited a firestorm online, as fans, critics, and fellow filmmakers alike offered their rebuttal to Scorsese's criticisms. Eventually, even MCU mastermind Kevin Feige was asked to weigh in on Scorsese's "unfortunate" remarks, and while the controversy ultimately died down, the sting of Scorsese's comments remained for many superhero movie lovers. 
Whether Scorsese likes it or not, of course, superhero movies aren't going anywhere. In fact, depending on which filmmakers you ask, they're actually growing in a way that could someday attract even Scorsese into their ranks. That's the position Dan Mintz, the executive producer of Bloodshot, has taken from his place atop the budding Valiant Cinematic Universe. If you ask him, the problem isn't that Scorsese hates superhero films. The problem is that he just needs to find the right universe. For Mintz, that's Valiant. 
Making the kind of superhero films Scorsese would make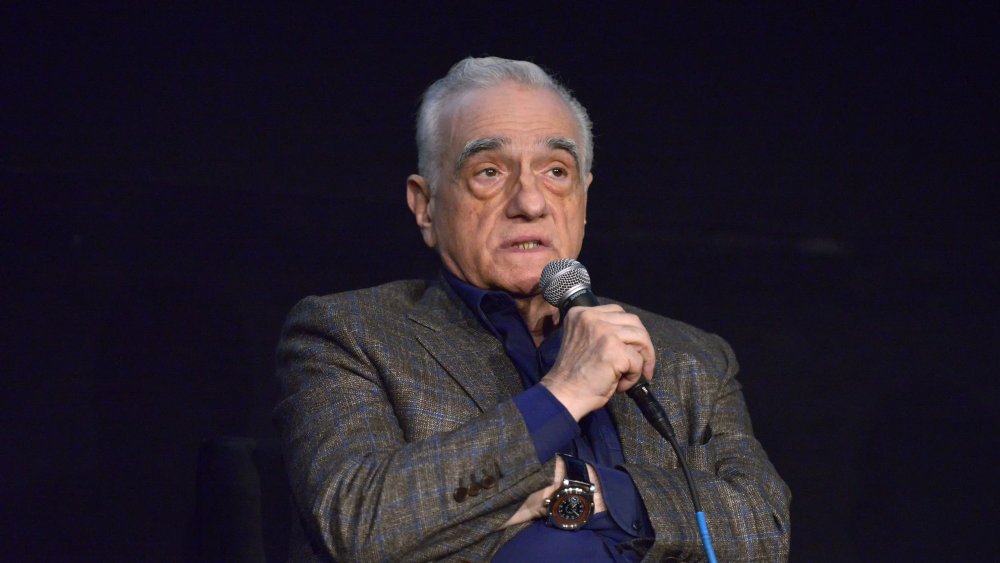 Michael Tullberg/Getty Images
On the comics page, the Valiant Universe dates back to the 1990s, when the publisher and its many superhero and antihero characters first emerged. Now, after a well-received comics relaunch in the early 2010s, Valiant has its eyes on the big-screen thanks to Mintz and his company, DMG Entertainment. Mintz has spent the last several years laying the groundwork for a cinematic universe driven by Valiant's characters, and in the spring of 2020, that universe began with Bloodshot, a sci-fi action tale about a super soldier (played by Vin Diesel) who finds that the people he thought saved his life are actually using him as a pawn in a bigger game. The film is full of moral gray areas, as loyalties shift and hard choices are made against a high-tech comic book backdrop, and it ends up feeling as much like a mature action thriller as it does a superhero film. For Mintz, that's the key to attracting skeptical filmmakers like Scorsese to the genre.
"Well, as a New Yorker, first of all, and as a fan of Martin Scorsese — as I think all of the comic book guys are — I would say that if he was to make a superhero film, it would be a Valiant film," Mintz told Looper in an exclusive interview. "Because we are grittier, we are more real and more three dimensional in that respect. No disrespect to anybody. They obviously have great characters, but I'm just saying that I think it's definitely more in [his wheelhouse]. It's not going to be just kind of a huge space opera of two superheroes hurling planets at each other. It's going to be definitely a lot of three dimensional characters and things that are very much, I think, up his alley as a filmmaker. I think he would respond a lot more to that."
For Mintz, who's hoping to develop a wide range of Valiant titles into films that span different sub-genres and character journeys, the issue goes beyond Scorsese's understanding of superhero cinema and into a deeper dismissal of the genre. In discussing how to appeal to people who just don't get comic books as a format, Mintz stressed the importance of getting to the heart of what comics — and, by extension, comic book movies — really are. 
"What they don't realize is that comic books are the serials of our time," said Mintz. "They're like the westerns and the gangsters back in the day; when they would just pump out these things, people would just devour them. They are the anchor of pop culture."
"That keeps it fresh," he continued. "That keeps the ability to constantly reinvent itself because at the core of it is what we all are attracted to as filmmakers, which is story, including Martin Scorsese. It's just about how much of that and what is the temperament of that type of story and what is the sense and sensibility in that. I think once you get past that superficial, 'Oh, I don't get it. It kind of looks like cartoons with little bubbles in it.' You push it off to the side and you say, 'What is this really about as a narrative art form?' That's what it secretly relays."
When is it time to make an R-rated superhero film?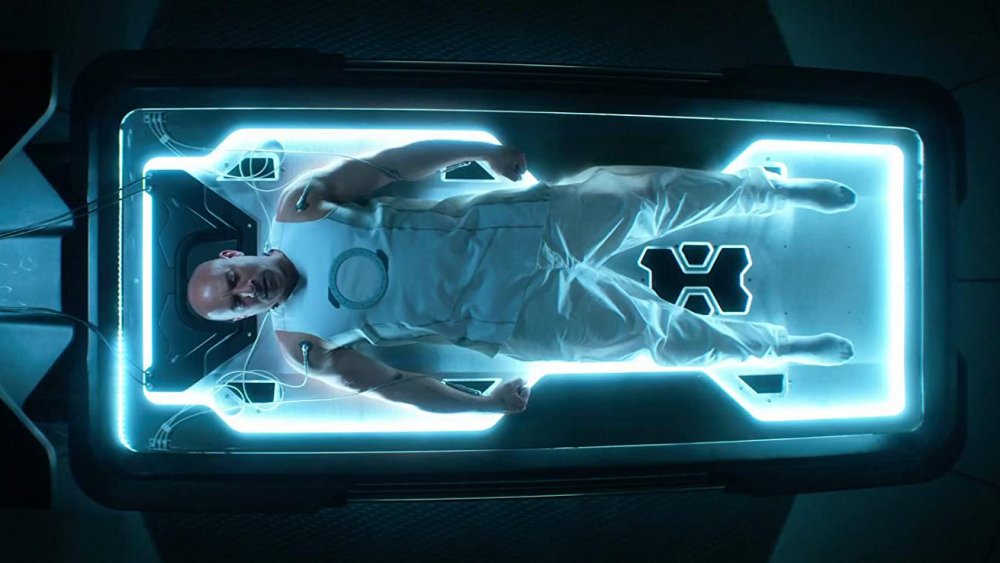 Sony Pictures
Scorsese's comments about superhero cinema arrived at a time when Joker, a film heavily inspired by movies like Taxi Driver and The King of Comedy, was making its mark as a cultural phenomenon both because of the contents of the film itself and the often controversial discussion surrounding it. Joker went on to become the highest-grossing R-rated movie ever, and was nominated for 11 Oscars, winning two for Best Original Score and Best Actor. Many fans of Joker saw it as a landmark film in terms of lending prestige to superhero cinema, in no small part because of its R rating and mature content and themes. While some studios, including Marvel, have kept their films safely in PG-13 territory to attract a wider audience, Mintz wouldn't rule out taking Valiant into the world of R-rated comic book adventures in the future. 
"I think there is [room for R-rated Valiant films] It's really, again, is it warranted? Joker obviously is very specific. It's warranted to different characters," said Mintz. "I don't think you should be as premeditated to say 'this is not right for this and we'll never go there'. I think you have to say, 'Is this authentic to who we are? Would this character make this kind of decision?' That I think is how you make successful films as opposed to some just sort of corporate strategy, which then [the films] have to kind of wiggle through a little bit."
Bloodshot is available now on-demand, and on Blu-ray and DVD.