Why Hermosa From Riverdale Looks So Familiar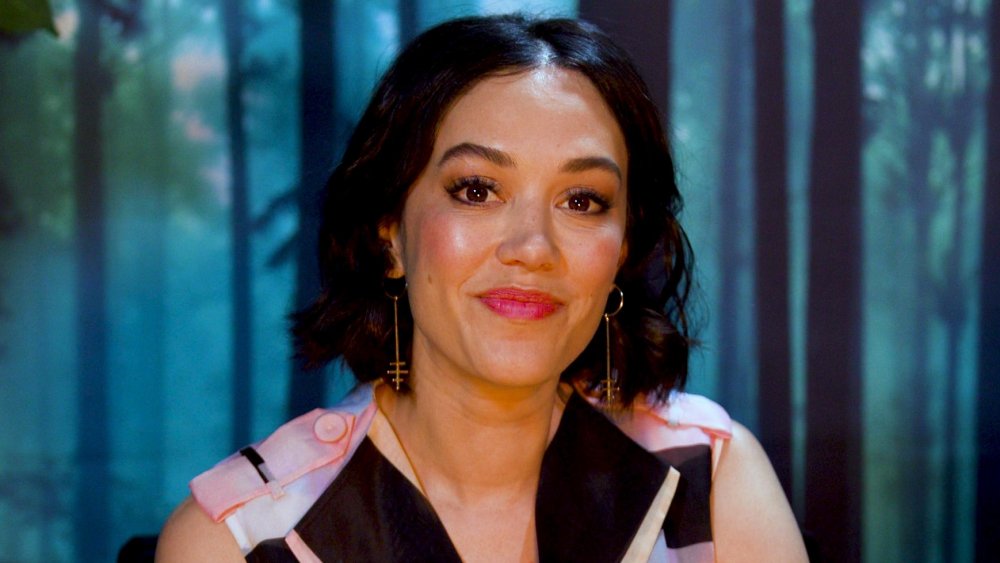 The CW/Warner Bros. Television
Riverdale's gothic mystery spin on the Rockwellian world of Archie Andrews has definitely taken some liberties with the source material. The show is more "inspired by" Archie than actually "adapted from" the pages of the comics. Fortunately, most of those changes have helped the series establish a striking tone and unique identity.
Despite the vast cast of characters available to draw from the comics, the CW's teen drama has taken the initiative to invent a few of their own to populate the twisty world of Riverdale. These new characters aren't just invented from whole cloth, either. Many bear close relations to families that have been at the center of the classic comics for decades. To serve his story, series creator Roberta Aguirre-Sacasa has significantly expanded the wealthy Lodge clan to include (among others) an illegitimate heiress.
Hermosa Lodge is family patriarch Hiram's (Mark Consuelos) illegitimate first-born daughter who he cares for deeply. In many ways, Hermosa is the daughter that Hiram always wanted — far more so than his legitimate heir, Veronica (Camila Mendes). Veronica occasionally bucks against her father's Machiavellian tendencies, whereas Hermosa doesn't seem to have a problem with them.
The young actress charged with bringing this complicated heiress to the screen is Mishel Prada. It's possible that you recognize her, but can't quite place why. Here's a hint: if you covered her with blood and zombie guts she'd probably look even more familiar.
Mishel Prada starred in a Walking Dead miniseries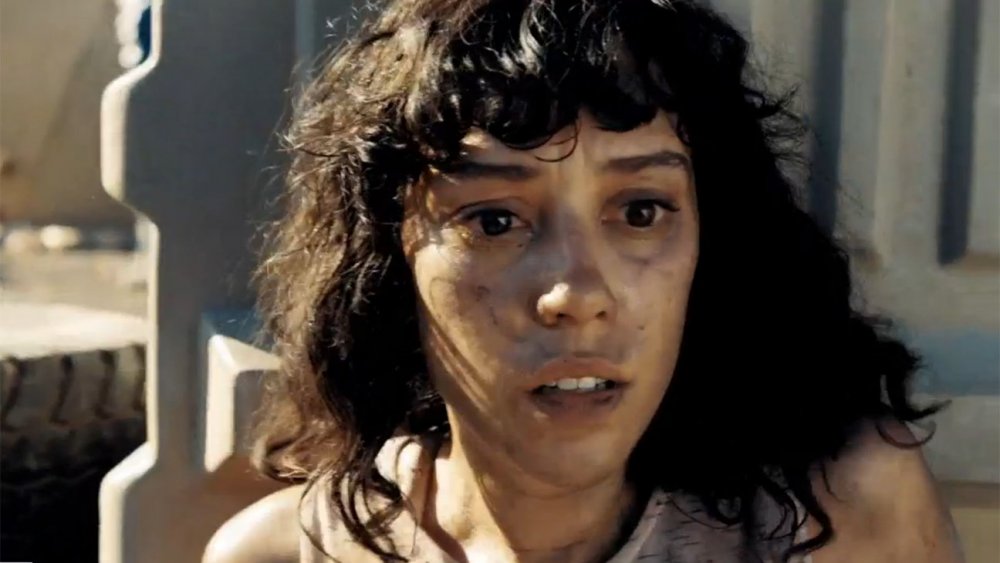 AMC
AMC's sprawling zombie hit has always been willing to experiment with format to expand its franchise. That experimentation has yielded some pretty interesting miniseries, including 2016's Passage — technically a spin-off of the spin-off Fear the Walking Dead.
Unlike other Walking Dead miniseries, Passage did not air during the main series' commercial breaks; it was released to the web via 16 "minisode" chunks during season 7 of the flagship Walking Dead TV series. The goal with the minisodes was to generate interest in the upcoming season of Fear the Walking Dead, due to air after The Walking Dead season 7's conclusion. 
The plot of the miniseries concerned Sierra, a capable and ruthless survivor, who helps the wounded Gabi in exchange for the promise of safe haven from the zombie apocalypse. Prada played the wounded and dependent Gabi opposite Kelsey Scott's Sierra. Coming at what may have been the peak of The Walking Dead's popularity, Prada's turn as Gabi was her most visible performance until Riverdale.
Mishel Prada has been living her Vida on Starz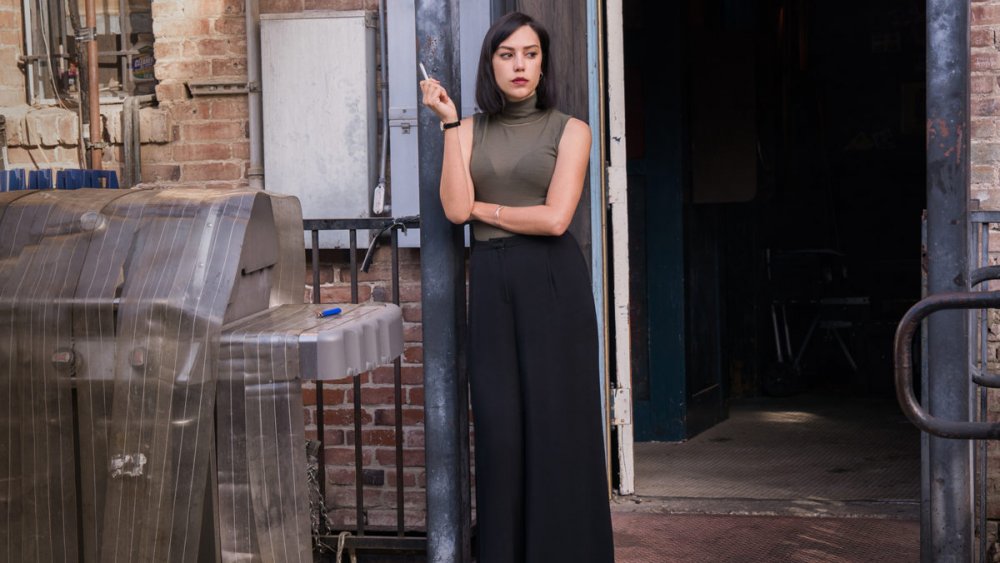 Starz/Lionsgate Television
Even before she made her debut as Hermosa Lodge on Riverdale, Prada had a marquee role on the premium cable series Vida. The show, from creator Tanya Saracho, tells the story of two Mexican-American sisters living in their childhood home in Boyle Heights, Los Angeles. The plot of the series is adapted from a short story by Mexican American author Richard Villegas Jr., entitled "Pour Vida" — a clever play on the Central American colloquialism "Pura Vida," which roughly translates to "the good life."
On Vida, Prada plays the part of Emma, sister to Lyn, played by co-leading lady Melissa Barrera. Prada's Emma, a stereotypical Type-A personality, leaves a high-powered corporate job in Chicago to come back home to Boyle Heights after the death of her mother. Needless to say, this sacrifice creates some friction with her free spirited sister. 
Vida is currently in its third and final season on Starz, freeing up Prada to return to Riverdale or whatever project she decides to dedicate her talents to next.