This Forgotten Jennifer Lawrence Film Is Totally Owning Netflix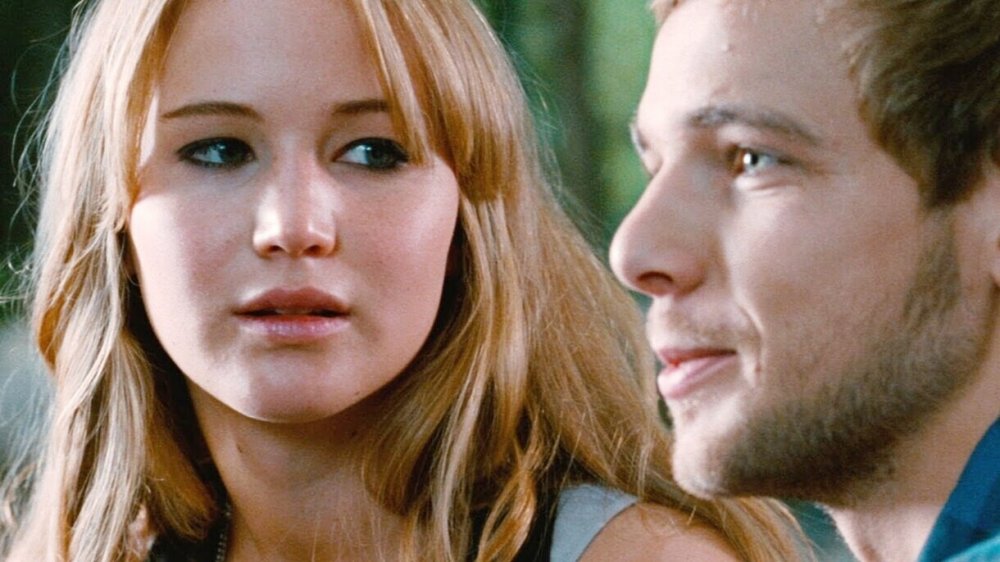 Relativity Media
Jennifer Lawrence might be one of the world's biggest stars, but one of her lesser-known films is currently dominating Netflix.
There's an overwhelming amount of content on Netflix for any casual viewer — from original TV shows and movies to comedy favorites to gripping dramas — but it's always a bit of a surprise when an older film rises above the fray to become one of the most watched titles on the streaming service. But after viewers make their way through buzzy new films and series like Extraction and Never Have I Ever, as well as old favorites like The Office, they need a change of pace. That's where a movie like House at the End of the Street comes in.
Recently, this 2012 psychological horror-thriller surged to the top of Netflix's charts, and is currently the fourth most popular movie on the streamer in the United States, despite the fact that it's nearly a decade old. Whether it's because of its big-name star — who still had Academy Award and multiple blockbuster franchises in her future — or its twisting, turning story, House at the End of the Street is seeing a huge resurgence in popularity. Here's why this forgotten Jennifer Lawrence film is completely owning Netflix right now, and what Lawrence has been up to since it's release. 
Spoilers for House at the End of the Street to follow!
What is House at the End of the Street about?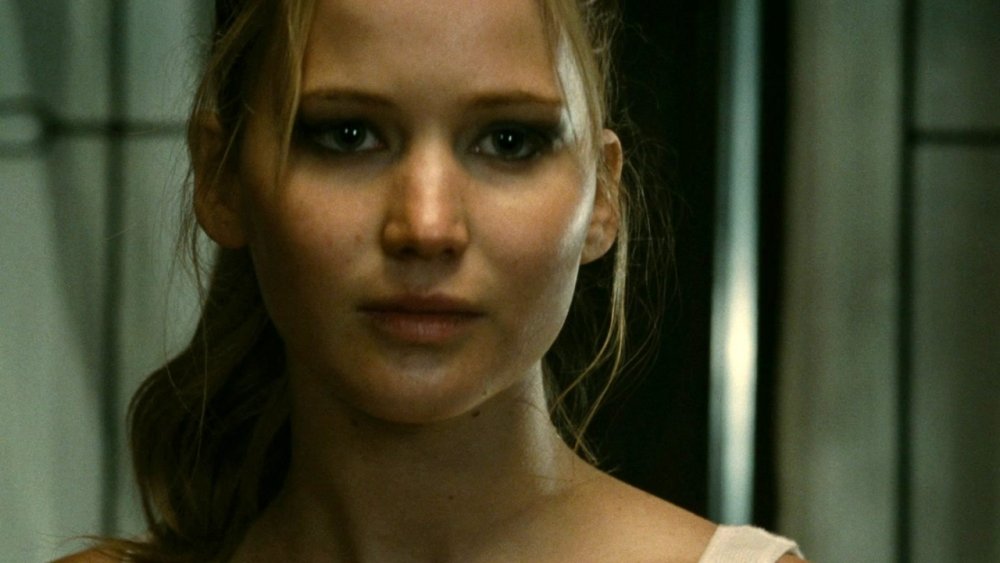 Relativity Media
Directed by Mark Tonderai, House at the End of the Street tells the story of young mother named Sarah Cassidy (Elizabeth Shue) and her daughter Elissa (Lawrence), who move to a new neighborhood in an upper-middle-class suburb after Sarah goes through a divorce. Though the neighborhood seems idyllic, there's a dark story behind the house at the very end of their new street. Four years before they arrived, a young girl named Carrie-Anne Jacobson (Eva Link) brutally murdered her parents without explanation and apparently ran away; she's been missing ever since. Her brother Ryan (Max Thieriot) still lives in the house, though the entire town hates him. Unfortunately for Sarah, Ryan and Elissa end up starting a relationship.
Before too long, Elissa realizes that Ryan has a seriously sinister side — especially as he tells her the "truth" about Carrie-Anne, who's still hidden in the house under Ryan's care. As Elissa investigates further, she realizes Ryan still isn't telling her the entire story, and she finds herself in danger at his hands, requiring Sarah's help to escape with her life.
Unfortunately, House at the End of the Street — which was shot in 2010 but shelved for two years before its release in September 2012 — received largely negative reviews from critics. In its Rotten Tomatoes critical consensus, the film earned a paltry 14 percent rating, with critics calling it "poorly conceived, clumsily executed, and almost completely bereft of scares." However, critics did praise Lawrence's performance, indicating that this young star had much bigger opportunities ahead of her. Luckily, it wasn't long before her career completely took off.
How Jennifer Lawrence became one of Hollywood's biggest stars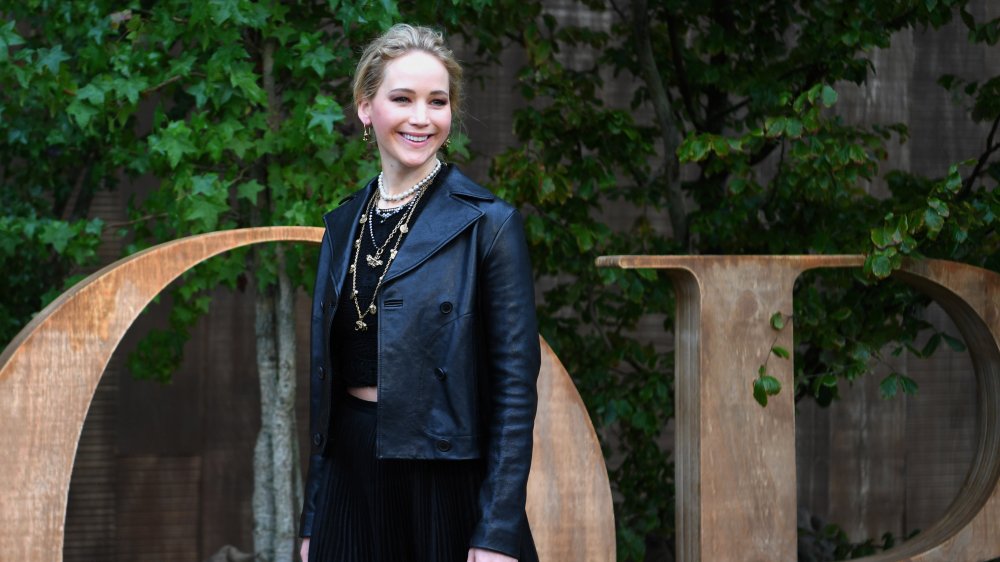 Christophe Archambault/Getty Images
By the time House at the End of the Street was released, Lawrence had already starred in 2010's Winter's Bone (for which she earned her first Academy Award nomination), the 2011 romantic comedy Like Crazy, and X-Men: First Class as Mystique, a role she would return to several times. But her biggest franchise was yet to come. 
In 2012, House at the End of the Street was completely overshadowed by the first film in the Hunger Games series, in which Lawrence starred as Katniss Everdeen. Based on the first book in Suzanne Collins' novel trilogy of the same name, The Hunger Games found Lawrence's Katniss competing in a deadly game in order to protect her sister and win glory for her family, ultimately dismantling the entire system from within.
Success came quickly for Lawrence. That same year, she appeared in David O. Russell's Silver Linings Playbook alongside Robert De Niro, Bradley Cooper, and Jacki Weaver. For her performance as the young widow Tiffany Maxwell, Lawrence won the Academy Award for Best Actress at the 2013 ceremony (with a trip heard 'round the world). Lawrence went on to make several more films with Russell, including American Hustle and Joy.
In addition to appearing in thought-provoking films like 2016's Passengers and heart-racing pics like 2017's Red Sparrow, the actress also returned to both the X-Men and Hunger Games franchises for several sequels. She continued making prestige films as well — most notably the psychological horror mother!, directed by her then-boyfriend Darren Aronofsky.
After such an intense run, Lawrence took a bit of a breather, but has several projects on the horizon, including Adam McKay's Don't Look Up and an adaptation of the novel Mob Girl. Clearly, even after a few years out of the spotlight, Lawrence is still popular with Netflix viewers, who are apparently eager to explore her entire catalogue. 
House at the End of the Street is streaming on Netflix now.