The Original TMNT Movie's April O'Neil Is Still As Gorgeous As Ever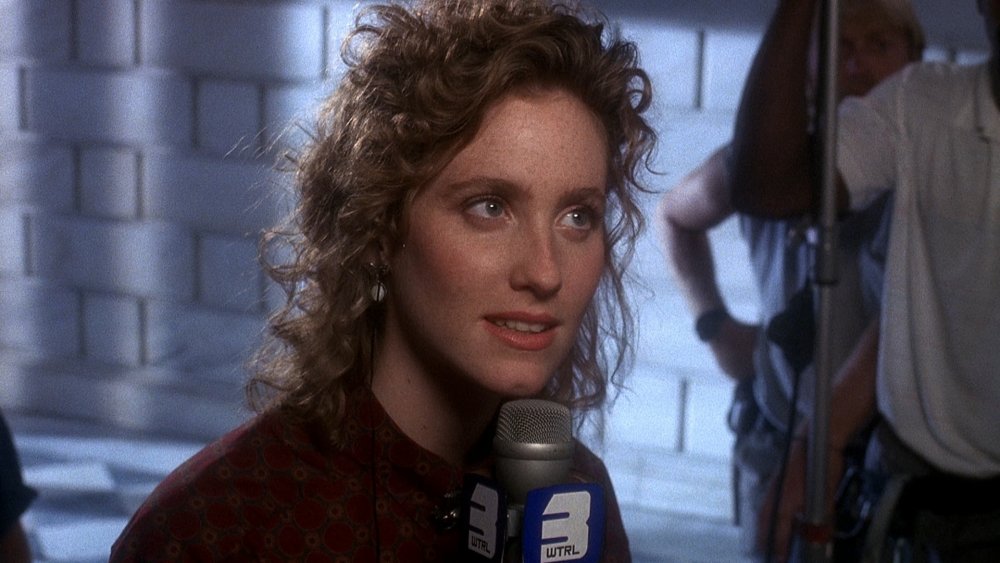 New Line Cinema
The Heroes in a Half Shell have seen a resurgence in popularity recently, thanks to a 2014 film revival followed by a slew of related media, but for fans of the Teenage Mutant Ninja Turtles' original iteration, the 1990 film will always be the gold standard.
TMNT's first live-action feature film starred Brian Tochi, Corey Feldman, Robbie Rist, and Josh Pais as the voices of the titular sewer-dwelling foursome (stuntmen were actually the ones physically on screen wearing those bulky turtle suits). Opposite the amphibious crimefighters was the gang's collective love interest April O'Neil, always reporting live. The intrepid TV journalist was portrayed on screen by actress Judith Hoag, and she's just as gorgeous today as she was back in '90 when she was busy wooing teen turtles.
With the 30th anniversary of TMNT's theatrical release upon us, the former cast members were apparently planning some kind of collective celebration. Unfortunately, the social distancing measures currently in place put a damper on the festivities.
Hoag was not to be deterred. Perhaps channeling a bit of her former character's initiative, she helped organize a virtual pizza party in celebration of the film, appearing via video chat to promote and introduce the gathering. Even under the difficult circumstances, the Massachusetts-born actress was predictably radiant.
Judith Hoag was all in on the TMNT pizza party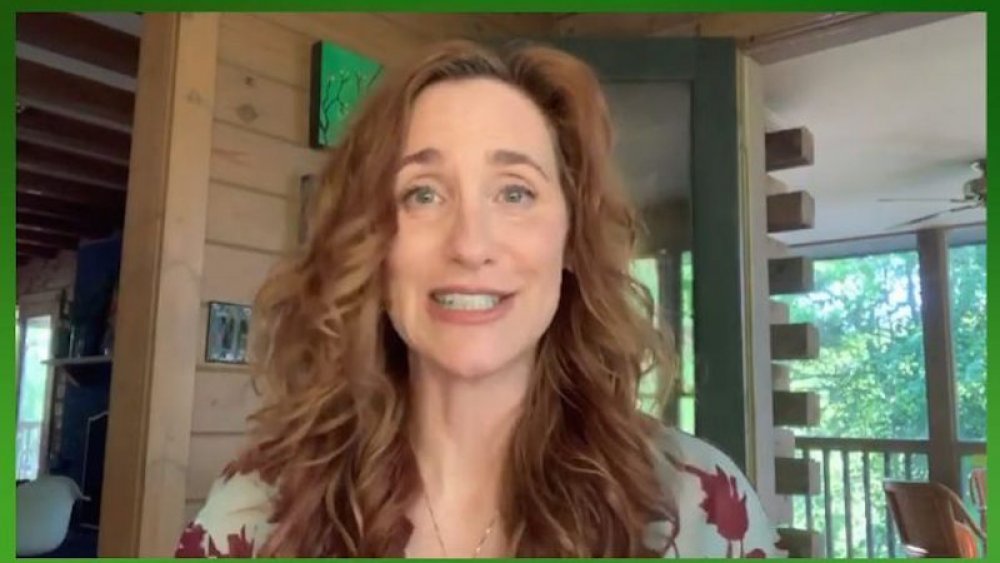 TMNT Movie 1990, YouTube
It all started with a fan-initiated Facebook page repping the upcoming 30th anniversary of TMNT. Superfans of the film used the page to share photos and trivia about the movie, and the nostalgia-fest actually caught the attention of the cast. Judith Hoag took the initiative on behalf of the actors, announcing via YouTube, "It's our 30th anniversary, and we had some really great stuff planned to celebrate with you guys and then the pandemic hit. It would be great to have a virtual pizza party with you guys, our fans, and with us... the original, official, cast and crew from the 1990 movie."
Even though the film was originally released on March 30, the socially-distant celebration of TMNT's enduring legacy is scheduled to take place Saturday, May 23. That date isn't without meaning; May 23 is actually World Turtle Day. In her YouTube announcement, Hoag encouraged fans to mark their calendars and plan to order up some pizza, the green gang's canonical favorite food (hold the anchovies).
Judith Hoag has had a prolific career since TMNT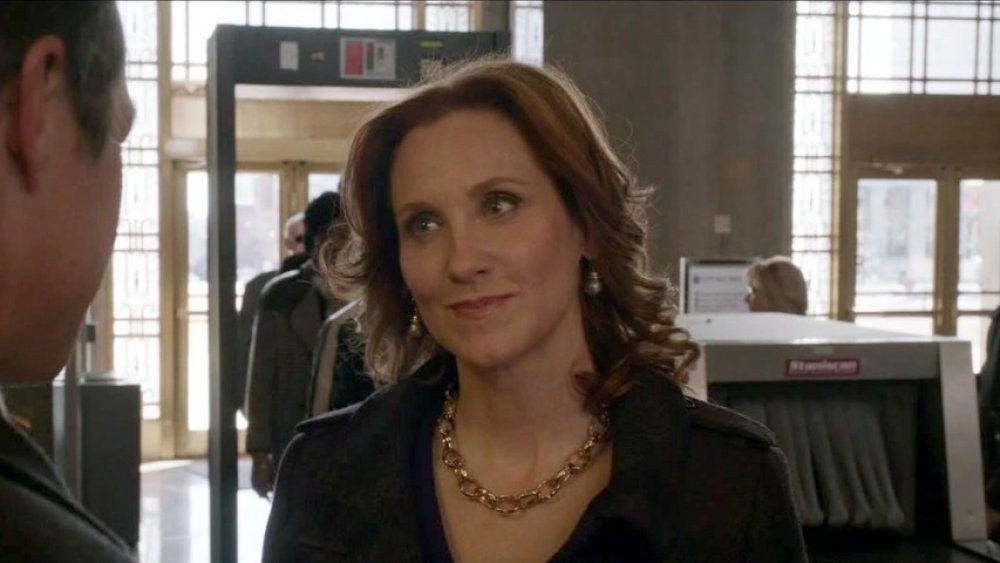 ABC
Hoag was born and raised in Newburyport, Massachusetts, where she studied acting from a young age as a student at the Walnut Hill School in Natick (via Filmreference.com). TMNT was her big break in film, and as a result she will likely always be remembered as the OG April O'Neil. With such an iconic role hanging over her head, a lesser actor might have spent the rest of her career trying to crawl out from under the shadow of her first blockbuster film, but Hoag has managed to maintain a steady and diverse flow of work over the past three decades.
Hoag's filmography includes Cadillac Man, 1998's disaster hit Armageddon, Bad City Blues, Salt, the 2010 remake of A Nightmare on Elm Street, and the 2018 romantic drama Forever My Girl. To this day, she remains active. According to IMDb, she has two upcoming features already in post-production, both still scheduled for release in 2020. Roll with It stars Hoag as Ruby, a small town waitress who enters the Cheatam County Fair Karaoke Contest in a desperate attempt to reverse her poor fortunes and save her house from foreclosure. Finding You is a romantic drama from writer and director Brian Baugh. The plot concerns an aspiring violinist who falls in love with a famous young movie star during a semester abroad on the Irish coast.
While Hoag's film career has been impressive, she really made her mark on television, where she's accumulated close to a hundred credits since her first on-screen appearance on PBS' American Playhouse in 1986. Over the years, Hoag has landed guest spots on some of the most popular shows on TV. Her credits include Roseanne, Melrose Place, The Nanny, Mad About You, The X-Files, Boston Public, NYPD Blue, Bones, Big Love, Grey's Anatomy, Sons of Anarchy, Weeds, Castle, Grimm, and Criminal Minds, among many others. She either has the hardest working agent in Hollywood, or her talent is just that adaptable. We're guessing it's the latter.
Judith Hoag has found a new generation of fans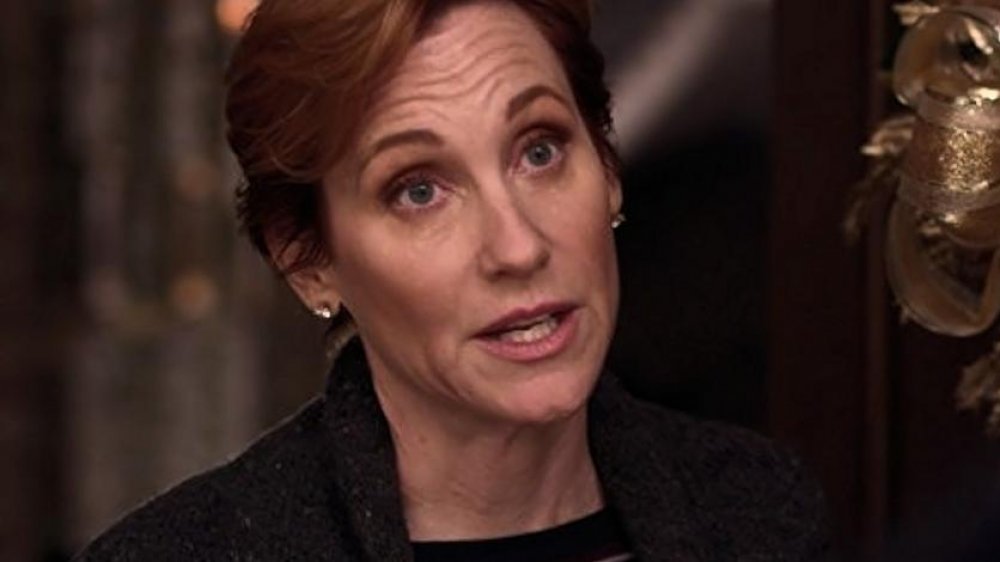 Syfy
After decades of feature film roles and memorable guest spots, Hoag landed a gig as a series regular on ABC's primetime soap Nashville. Hoag played the insufferable Tandy Hampton on 40 episodes of the long-running country music series. She starred opposite another ageless beauty, Connie Britton, who played the series' original lead, Rayna Jaymes. Nashville ran for six seasons, with Hoag making her final appearance on the 2017 episode entitled "I'll Fly Away." The final goodbye wasn't a huge deal for Hoag, who had already snagged with a new recurring role on Syfy's The Magicians.
On The Magicians, Hoag really got to stretch herself as the oversexed, magic-wielding mother of Alice Quinn, one of the series' leading ladies. Hoag's hammy performance as Stephanie Quinn provided some of the show's most memorable scenes, and included some of the wittiest mother-daughter banter on TV. For viewers who are too young to remember the original TMNT, The Magicians was likely their first introduction to Judith Hoag. We're sure it won't be the last.