What The Cast Of House Party Looks Like Today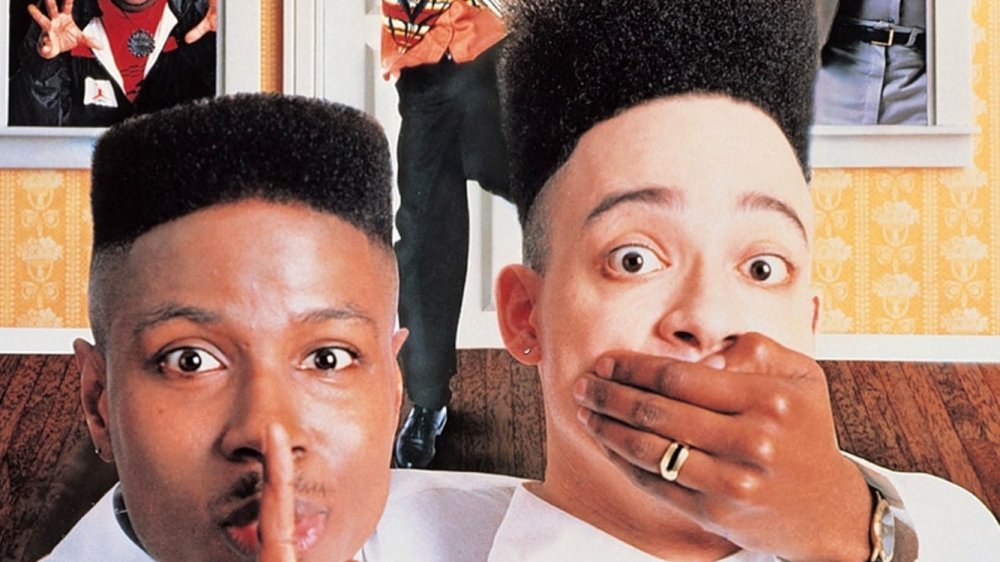 The history of hip-hop artists crossing over to the movies has its peaks and valleys. For every Ice Cube in Boyz n the Hood and Friday, Fat Boys in Disorderlies (shut up, it's amazing), and Eminem in 8 Mile, you've got a Vanilla Ice in Cold as Ice or 50 Cent in Get Rich or Die Tryin'. It's a tricky proposition, which means the successes should absolutely be celebrated, especially when they hold up as well as the much-beloved 1990 comedy House Party, starring rappers Kid 'n Play.
Kid 'n Play came from the lighter side of hip-hop, providing a feel-good vibe that was all about having fun, which would serve as a stark contrast to the harder-edged gangsta style that would take over rap music in the '90s. The duo carried this atmosphere over into their big-screen debut, which was also the first effort from writer-director Reginald Hudlin, who would go on to helm projects like Boomerang and produce Django Unchained for Quentin Tarantino. The film was a critical and popular success, spawning sequels and, decades later, a remake that's being produced by LeBron James.
While Kid 'n Play were the headliners in House Party, the rest of its appealing cast helped sell Hudlin's hilarious vision as well. Let's take a look at where they ended up after the party ended.
Christopher 'Kid' Reid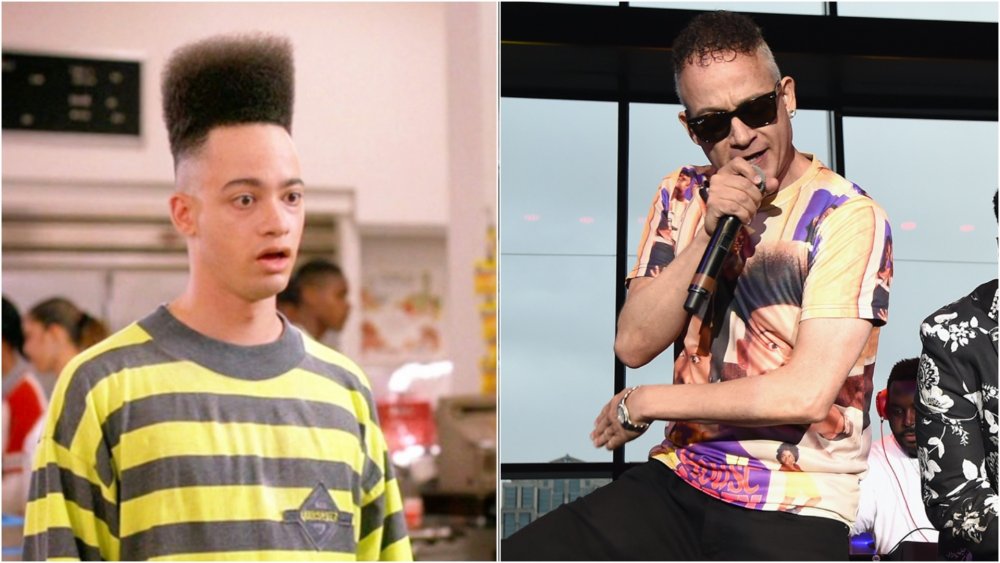 Rick Diamond/Getty Images
Instantly recognizable thanks to his trademark hi-top fade, Christopher "Kid" Reid was one half of the New York-born hip-hop duo Kid 'n Play. The pair burst onto the scene in the late '80s, riding a wave of party anthems and the popularity of their unique dance move, known as the Kid 'n Play kickstep. In House Party, Reid plays to type as Christopher "Kid" Robinson, an aspiring teenage rapper who sneaks out on his strict father to attend the titular house party. There, he takes part in a dance contest and freestyle battle, gets into continued trouble with a bad seed appropriately named Stab, and engages in romantic travails with the beautiful Sydney. It's a pretty full night.
The success of House Party buoyed Reid to further projects alongside his hip-hop partner, including two sequels and the thematically unrelated Class Act. Once their collaboration ended, he continued his work as an actor and host, making cameos on shows like Martin and Sister, Sister, and fronting amateur contests like Your Big Break and Showtime at the Apollo. Later, he began touring as a stand-up comedian, and has shown up in a range of films and shows that spans from B-movies like Asylum's War of the Worlds 2: The Next Wave to family-friendly fare like Nickelodeon's Supah Ninjas. He's most recently gotten into voice work, lending his talents to Adult Swim's Black Dynamite: The Animated Series and the video game Spec Ops: The Line.
Christopher 'Play' Martin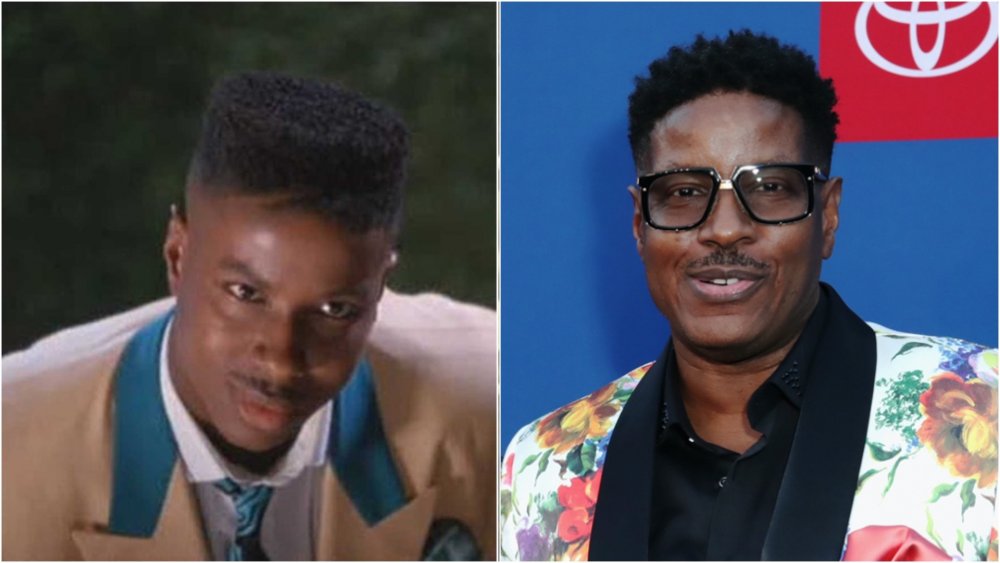 Leon Bennett/Getty Images
Although he didn't have his partner's idiosyncratic look, Christopher "Play" Martin was just as essential to the success of Kid 'n Play as an entertainment enterprise. In House Party, he's the catalyst for the entire proceedings, as it's his house, temporarily devoid of parents, where everyone in the movie parties. After pairing with Kid for the aforementioned dance contest, he calls off the whole shindig when someone breaks his toilet, spilling the action out into the street. Ever the loyal friend, he's also there to help bail out his partner when the latter ends up jailed.
Like Reid, Martin would become a stalwart of the House Party film franchise, and appear in Class Act. After that, however, his life took a decidedly different turn. Once the Kid 'n Play act was retired, he became a born-again Christian, and quit mainstream entertainment to focus on his faith and Christian hip-hop. He became an integral part of North Carolina Central University's Hip-Hop Institute and went on to found HP4 Digital, a pre- and post-production company. Despite walking away from acting in the '90s, he's returned to the screen in recent years, appearing in the 2010 film The Return and making a cameo reprising his original House Party role in the direct-to-video House Party: Tonight's the Night.
Martin Lawrence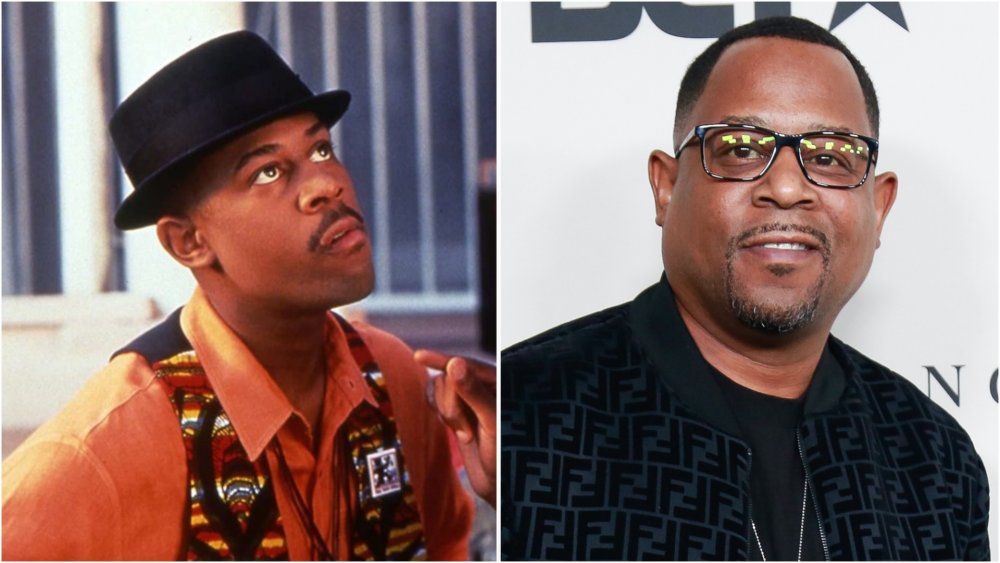 Liliane Lathan/Getty Images
Martin Lawrence was a fresh-faced 25 year-old when he appeared in a supporting role in House Party, with his only previous film credit coming in Spike Lee's drama Do the Right Thing. His team-up with Kid 'n Play was his first effort at cinematic comedy, and it'd prove to be a lucrative avenue for him moving forward. First, however, he played Bilal, a friend of the lead duo who's pressed into duty as the DJ for the party of the year, and who provides the new jack swing that soundtracks its events. Sure, he has too much equipment, of which he's way too protective, but when the chips are down, he's there for his friends.
Already a working stand-up at the time of House Party's release, Lawrence was plucked from his early movie days by mogul Russell Simmons to host the groundbreaking HBO series Def Comedy Jam. While working on that show, he launched his own sitcom, Martin, which was a huge hit, making a star of its lead. Then he was cast as co-lead opposite Will Smith in Michael Bay's massive cop action hit Bad Boys, which has spawned multiple sequels up to and including 2020's Bad Boys For Life. It hasn't been all winning, as Lawrence has faced his share of off-camera drama, including arrests and a health scare during which he fell into a three-day coma. Still, he is far and away the biggest name to emerge from the House Party cast.
Tisha Campbell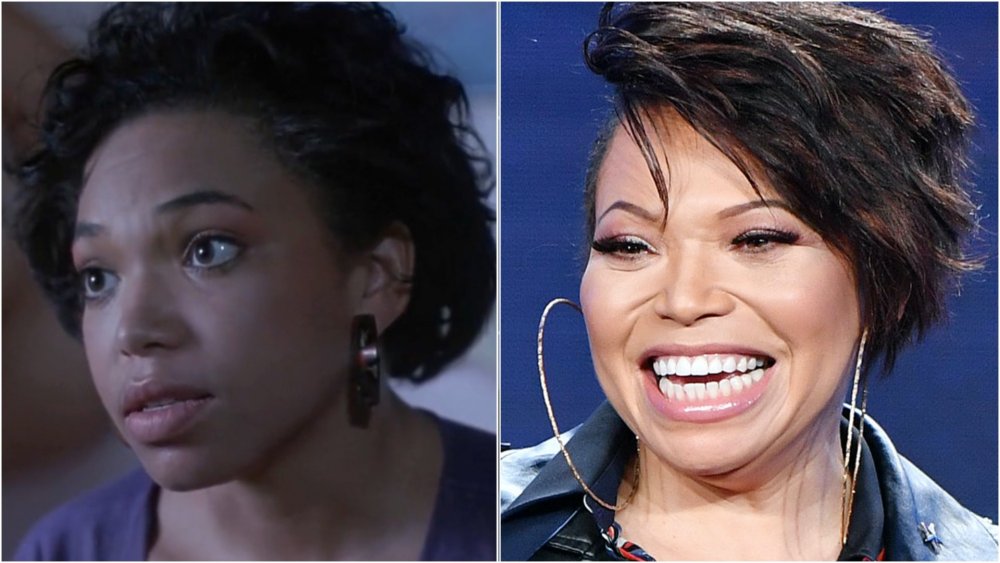 Amy Sussman/Getty Images
Tisha Campbell had one of the more robust résumés among the young House Party Cast, having made her first TV appearance at the age of six and appeared at 18 as one of the Greek Chorus singers in the film version of Little Shop of Horrors. Her Sidney was Kid's love interest, a spirited, intelligent teen with some sweet dance moves and an absolutely outstanding '90s-era sense of style. She's part of the crew that helps bail Kid out when he's jailed for fighting Stab and his crew, and the pair cap their night with a passionate kiss. The character would go on to appear in two more House Party movies.
That would, however, be far from the extent of Campbell's post-House Party career. After releasing a moderately successful R&B album, she joined fellow House Party alum Martin Lawrence in the cast of Martin, playing the lead's love interest, Gina, for five years. That gig would lead to a robust TV career that includes stints on My Wife and Kids, All of Us, and Everybody Hates Chris, as well as one-shots on shows like Sabrina, The Teenage Witch, The Paul Reiser Show, and on Robot Chicken, where she achieved everyone's dream by portraying Beyoncé Knowles. Campbell temporarily went by Tisha Campbell-Martin after marrying actor Duane Martin and also appeared with her husband on three seasons of Real Husbands of Hollywood, and most recently completed multi-episode runs on Empire and The Bold and the Beautiful.
A.J. Johnson
New Line Cinema, Emma Mcintyre/Getty Images
Like much of the cast, A.J. Johnson came to House Party having previously appeared in a Spike Lee joint — School Daze, in this case. In Kid 'n Play's opus, she played Sharane, a cool girl from the 'hood with the dance moves to take on the leads, the moxie to serve as the object of both their affections, and an absolutely phenomenal yellow spandex jumpsuit. After taking part in the dance-off and subsequently nearly coming between Kid and Sydney, she ends up as part of the group that raises the cash to bail the movie's protagonist out of jail.
After House Party, Johnson's acting career moved in fits and starts, leading her to roles in films like Sister Act and Baby Boy, and to television in a main role on Sirens and episodic turns in Chicago Hope and JAG, among others. Her most notable work, however, has been in the world of fitness, where she's become a wellness coach and the host of VH1's series Flab to Fab. She has served as a spokesperson for the American Cancer Society, and as Lindsay Lohan's life coach in the 2014 Oprah Winfrey Network docu-series Lindsay, demonstrating she's not afraid of any challenge.
Daryl 'Chill' Mitchell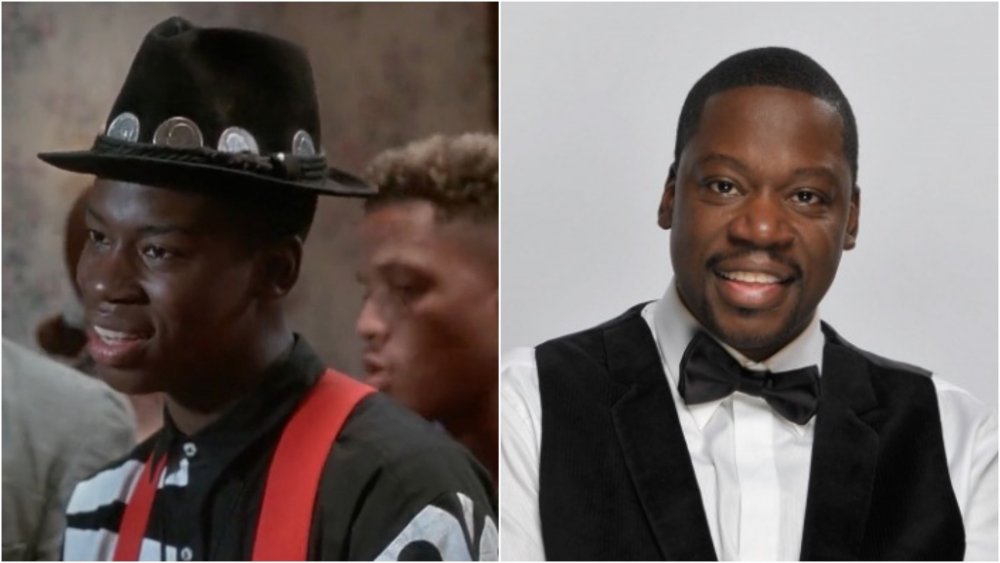 New Line Cinema, Charley Gallay/Getty Images
Like Kid 'n Play, Daryl Mitchell got his start in '80s hip-hop, as one half of the duo Groove B. Chill. House Party was his first acting role, and it wasn't a huge stretch, as he played a character named Chill who was partnered with a character named Groove. The good news is that Mitchell would go on to demonstrate a much wider range, with House Party serving as a launchpad for a long and venerable screen career. The '90s, in particular, were good to him, with roles on The John Larroquette Show and in the classic sci-fi comedy Galaxy Quest, in which he hilariously portrayed the grown-up Tommy Webber.
In 2001, Mitchell suffered a cruel twist of fate when a motorcycle crash left him paralyzed from the waist down. With support from his family and famous friends like Denzel Washington and Chris Tucker, he resumed his acting career on the network sitcom Ed, and has worked steadily ever since. You've most likely seen him in the past decade as Patton Plame on NCIS: New Orleans, or as Wendell on AMC's Fear the Walking Dead. In his spare time, he heads up the Daryl Mitchell Foundation, which works to raise awareness of spinal cord injury, and engages in advocacy for the employment of actors with disabilities.
Kelly Jo Minter
Kelly Jo Minter made her bow in House Party making out with Play in his car as the two picked up Bilal's DJ equipment, but her face might have already been familiar to moviegoers. She had one of the more robust pre-House Party resumes among the cast, featuring spots on TV in shows like Fame and T.J. Hooker, and substantial roles in films such as Mask and Summer School. She also made an impression in the horror genre, appearing in the classic '80s vampire flick The Lost Boys and opposite one Freddy Krueger in A Nightmare on Elm Street: The Dream Child.
Minter's part in House Party was fairly minimal, but it wouldn't be the last that audiences would see of her. She showed up again at cinemas in '90s fare like New Jack City, Doc Hollywood, and The People Under the Stairs, and in episodic spots on shows like Sibs, Martin, and ER. Nowadays, she doesn't do much acting, choosing instead to focus on her work as a designer of handbags.
John Witherspoon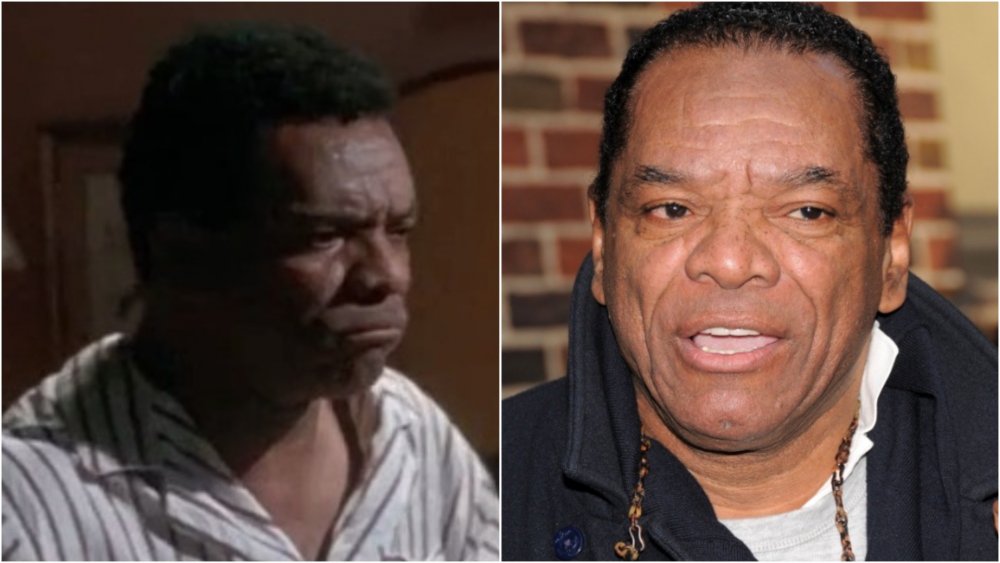 New Line Cinema, Bryan Bedder/Getty Images
John Witherspoon had been plying his trade in the stand-up world for over a decade by the time House Party came around. He got his start in acting on The Richard Pryor Show, and had episodic experiences with shows from The Incredible Hulk and What's Happening! to Good Times and Hill Street Blues. At the movies, he preceded House Party with I'm Gonna Git You Sucka, a blacksploitation spoof from Keenen Ivory Wayans. As a surly neighbor of Play's who's awoken by the festive noise next door, Witherspoon gets to riff in his trademark style, hurling down insults at partygoers from his bedroom window like Statler and Waldorf from the balcony in The Muppet Show.
After House Party, Witherspoon remained incredibly active in both film and television. He was perhaps best known for playing a pair parental figures, in the classic comedy Friday and on the sitcom The Wayans Bros. While those roles stand out, his ubiquity in both film and television over the past couple of decades meant you almost couldn't miss him if you tried. He also remained active as a stand-up comic, touring as recently as 2011. Sadly, after surviving one internet death hoax, Witherspoon passed away in October of 2019 due to a heart attack.
Full Force
They say that good things come in threes but in House Party, quite the opposite is true, as Kid is tormented by a trio of ne'er-do-well classmates by the hilarious names of Stab ("Paul Anthony" George), Pee-Wee (Lucien "Bowlegged Lou" George, Jr..), and Zilla (Brian "B-Fine" George). They're up in his business from the beginning of the film, pestering him in school, out in the streets, and even at Play's house, and it's a final scrape with Stab that lands Kid in jail. Their comedic villainy was so memorable that they were brought back for the sequel, tormenting Kid into his college years.
Like others in the House Party cast, the Georges had no real acting experience before the film, having roots in the world of music. Unlike their musically inclined castmates, however, they continued to crush in their original endeavor for decades to come. Operating under the name Full Force, they had already produced a slew of '80s R&B hits before House Party's release, including UTFO's "Roxanne Roxanne" and James Brown's 1988 single "I'm Real," the legendary performer's biggest number in 14 years. With the turn of the millennium, the hits just kept on coming, and Full Force would go on to craft jams for popular artists like 'N Sync, the Backstreet Boys, The Black Eyed Peas, and Rihanna.
Robin Harris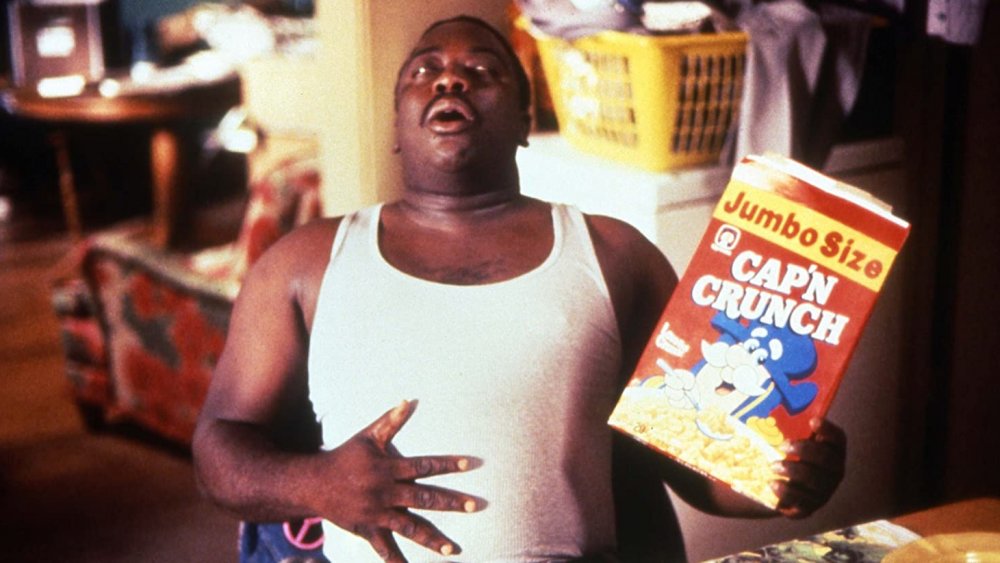 New Line Cinema
Robin Harris was a rising star in the world of stand-up comedy at the time he was cast to play Pop, the father of Kid's protagonist in House Party. He'd already gotten his start in movies, appearing in late '80s classics like I'm Gonna Git You Sucka, Harlem Nights, and Do the Right Thing. As Pop, he was the hard-edged disciplinarian trying to keep his son out of trouble, and coming down hard when his rules weren't obeyed. He's last seen just before the credits roll, preparing to punish Kid for his night of debauchery.
Sadly, we would only see Harris one more time at the movies, in Spike Lee's Mo' Better Blues. Shortly after House Party's release, he was found dead in his room at the Four Seasons Hotel of an apparent heart attack at the tragically early age of 36. Still, his legacy lived on, with Pop being referenced in future House Party films. What's more, one of his most famous stand-up routines, "Bébé's Kids," was turned into an animated feature by Bruce W. Smith (Animation Director of Space Jam, among many others), in which Harris' part was voiced by actor Faizon Love. While it's sad to think we'll never see more of what Harris could do, it's a comfort to know that his comedy lives on.