We Now Know Who The Transformers Reboot Will Reportedly Kill Off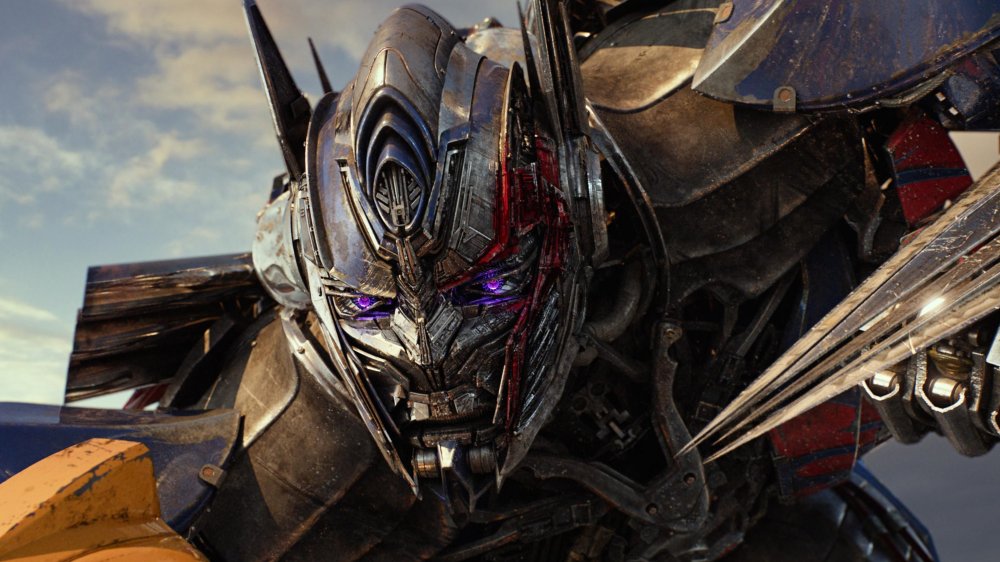 Paramount Pictures
After nearly a decade of box office dominance, the Transformers franchise has been under the radar for the last couple of years. 2017's Transformers: The Last Knight was a box office bomb that reportedly lost Paramount Pictures $100 million (via Movieweb). A planned sequel was canceled, and the studio instead focused resources on the prequel spinoff, Bumblebee. That film was a modest success and, although it didn't reach the commercial heights of the first films in the franchise, it showed that there was still some life left in the robots in disguise.
So, it should come as no surprise that there are several upcoming Transformers projects in the works. Most haven't moved past the "it's officially happening" announcement phase, but one of them, an animated film slated to be directed by Toy Story 4 helmer Josh Cooley, has been the subject of some intriguing rumors and speculation. Nothing has been confirmed at the time of writing but, if the gossip ends up being true, the movie may feature the death of one of the franchise's most beloved characters.
The Transformer who reportedly won't survive the next film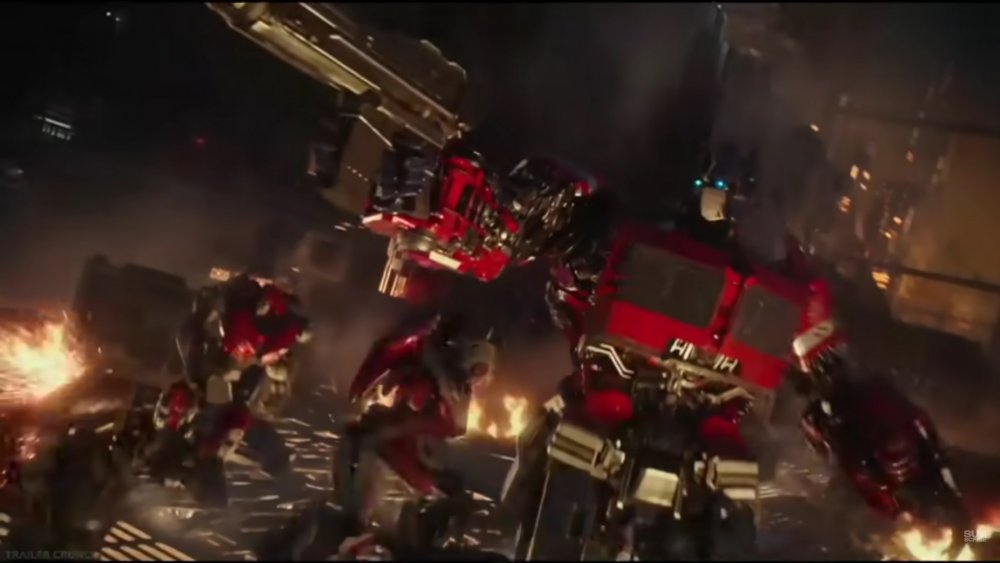 Paramount Pictures
The reports about the upcoming animated Transformers movie come courtesy of We Got This Covered, who received the possible plot developments from a source they believe to be reliable. It was already confirmed that the Cooley-directed film will be an origin story that takes place on the Transformers' home planet, Cybertron, and will focus on the relationship between Optimus Prime and Megatron (via Deadline). This leads to speculation that the narrative will take its cues from the popular 1986 animated movie, Transformers: The Movie, which had a similar setup.
That film features a shocking moment in which Optimus Prime and Megatron are killed in battle. While Megatron eventually morphs into the villainous Galvatron, Optimus Prime remains deceased, scarring a generation of Transformers fans weaned on cartoons with no lasting stakes. According to the sources for We Got This Covered, the upcoming movie will be a reboot of that story, and will include the death of Optimus Prime. Furthermore, following the death of Optimus Prime, Hot Rod will step into the leadership role, eventually becoming Rodimus Prime, if the rumors are to be believed.
For the time being, this development remains in the realm of conjecture, but fans of the heroic alien robot might want to start making peace with his demise, just in case.