Dangerous Lies 2: Will We Ever Get A Sequel?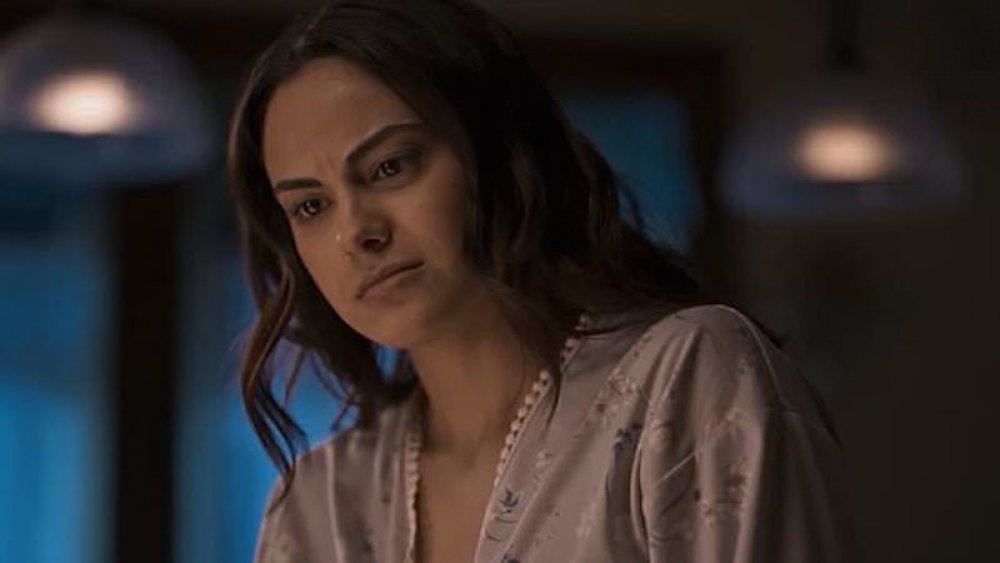 Contains spoilers for Dangerous Lies
Netflix has a new star property.
The streamer's original mystery thriller Dangerous Lies has captivated audiences in living rooms everywhere, dethroning Extraction to become the platform's most watched original feature. It's always impressive when a new movie claims the top spot, but Dangerous Lies accomplished this feat with nowhere near the star power and massive budget of Extraction. Given the runaway popularity of the project, Netflix is no doubt evaluating whether or not they can go back to the Dangerous Lies well for a second dip.
Dangerous Lies tells a twisty-turny story of murder, poverty, fortune, and theft over the course of a mind-bending 96 minutes. The plot follows young couple Katie (Camila Mendes) and Adam (Jessie T. Usher) as they go from rags to riches overnight after Katie's elderly employer (Elliott Gould) passes away under mysterious circumstances and wills her his entire Queens estate. New York City real estate being what it is, Katie and Adam are instant millionaires, but — as they discover — money changes people, and the contents of the old man's house may be far more than they ever bargained for.
While cleaning the house, Katie finds a cache of stolen diamonds. This errant discovery entangles her and Adam in a deadly game of cat-and-mouse with a violent thief and his girlfriend, who happens to be posing as Katie's lawyer. The final showdown between Katie and Forest Hills' own Bonnie & Clyde results in Adam's death, leaving Katie as the lone survivor.
The movie ends on an intriguing — if ambiguous — shot, certainly leaving the door open for a sequel. So what are the chances we'll be seeing Dangerous Lies 2 in our Netflix recommendations sometime soon?
Netflix remains mum on the possibility of a Dangerous Lies 2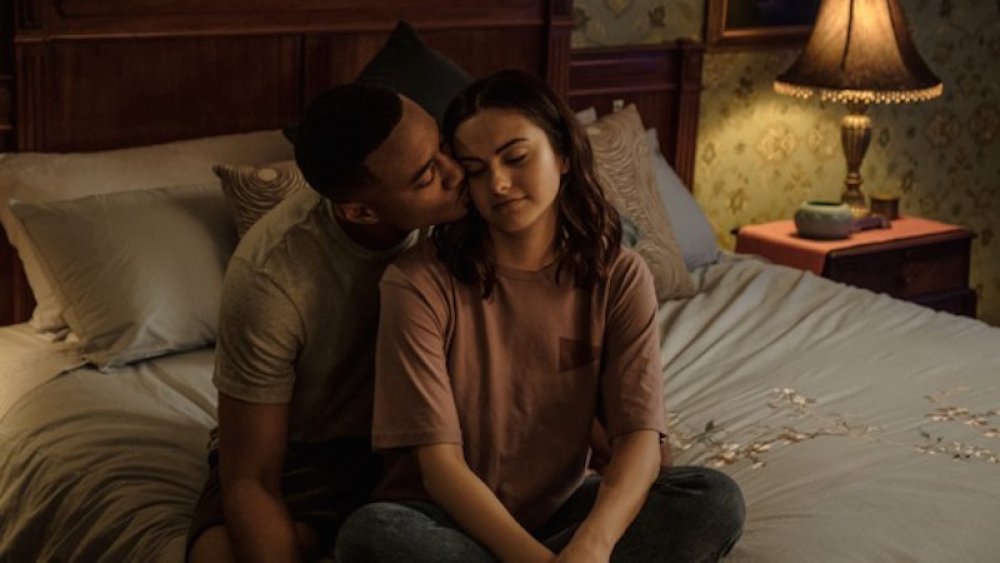 So far, Netflix hasn't released any official information regarding the possibility of a sequel. That's nothing to freak out about, considering Dangerous Lies has only been live for a couple weeks. Given the feature's success and the bankability of its marketable young cast, Netflix would be crazy not to at least explore possibilities for expanding the franchise.
The obvious course for the streamer to follow would be a direct sequel exploring Katie's life as a single mother in the Queens estate, after discovering the buried diamonds outside her home. While the final shot of Dangerous Lies reveals the location of the diamonds, we never get to see Katie actually discover them. She's already exited the scene before the sprinklers wash away the dirt covering their shallow burial spot.
We have to assume, however, that Katie will eventually discover the diamonds (if she doesn't already know they're there). The next question is clear: what does she do with them? If she decides to keep the precious gems — thus re-exposing herself to the criminal element she just barely escaped — that could be fertile ground for a sequel.
For what it's worth, the film's stars seem divided on the fate of the hidden diamonds. According to Digital Spy, Usher thinks Katie already knows where the diamonds are, she's just willfully ignoring them so she can go about her life. Mendes disagrees, arguing, "You only see the diamonds [in the scene] when she walks away, back to the house, after turning on the sprinklers. Who knows, maybe she discovers the diamonds a week later. In that moment, though, I don't think she knows."
All the wild speculation seems to suggest that questions surrounding the fate of diamond cache should be at the heart of any potential sequel. As soon as Netflix makes any moves toward greenlighting a follow-up, we'll be sure to report on it.