Jared Leto Wants The Joker In Batman Solo Movie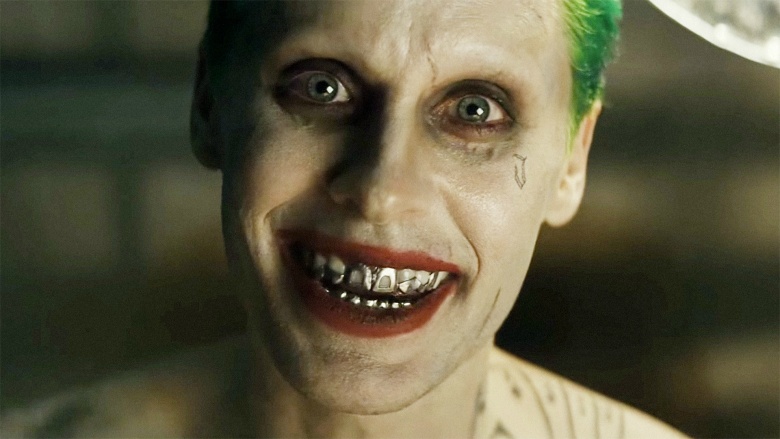 Warner Bros.
What's a Dark Knight without a little maniacal laughter? Jared Leto thinks the Joker should crossover from Suicide Squad into Ben Affleck's upcoming Batman solo flick.
Warner Bros. officially confirmed that Affleck will co-write and direct the currently untitled movie that will focus on Batman after he returns in 2017's Justice League. And Leto (who plays the Joker in Suicide Squad) told the Toronto Sun that he hopes his time in the DC Comics movie universe is just beginning.
"I hope it's an introduction (of the Joker) ... and not the end! Because I could easily just play the Joker a couple more times and then retire. Because it's so fulfilling and so creative and it's so imaginative. It's really difficult to think about doing anything else!"
That means the Oscar-winning actor would like to see the Joker come back for Affleck's take on Batman, which also hints that Batman and the Joker will survive the events of Suicide Squad. "I think it would be incredible to see Batman and the Joker go head-to-head," Leto said. "This Batman and this Joker. I mean, I don't know, that might be too much! But that would be fun."
Meanwhile, Leto shared a new photo from Suicide Squad featuring Harley Quinn (Margot Robbie). Check it out below. Suicide Squad drops Aug. 5.