Suicide Squad Director Debunks Major Joker Theory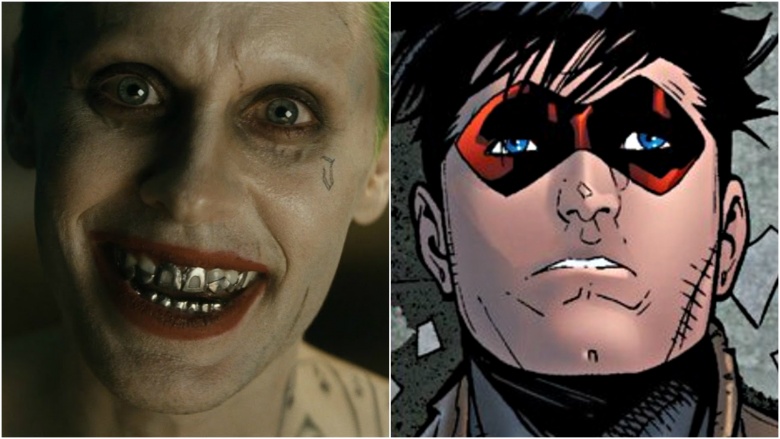 It was fun while it lasted, but Suicide Squad director David Ayer has shot down a popular fan theory about the Joker's origin story.
It all started when the first promo photos surfaced of Jared Leto as the Joker, and eagle-eyed fans spotted a tattoo of a dead bird on his bicep. That was enough to convince some that the Joker in Suicide Squad is actually Jason Todd, Batman's former Robin who is killed by the Joker in the comics only to be reborn as the Red Hood. Since Ayer previously said all of the Joker's tattoos "tell a very specific story," that was enough to prompt the theory that Suicide Squad's Joker didn't kill Jason Todd – he became him.
More fuel for the fire: Todd recently showed up in the video game Batman: Arkham Knight and Warner Bros. confirmed the burned and defaced uniform seen in the Batcave in Batman v Superman: Dawn of Justice (2016) definitely belonged to Todd.
But when Ayer spoke to WSVN-TV (via THR), he not only debunked the theory but laughed it off. "It ain't the case," Ayer said. "He's not (Robin Todd)."
Of course, that doesn't necessarily mean the Joker won't have any ties to Todd in Suicide Squad, but we'll have to wait until Aug. 5 to find out.