Hollywood Producer's Bold Prediction Has Marvel Fans Freaking Out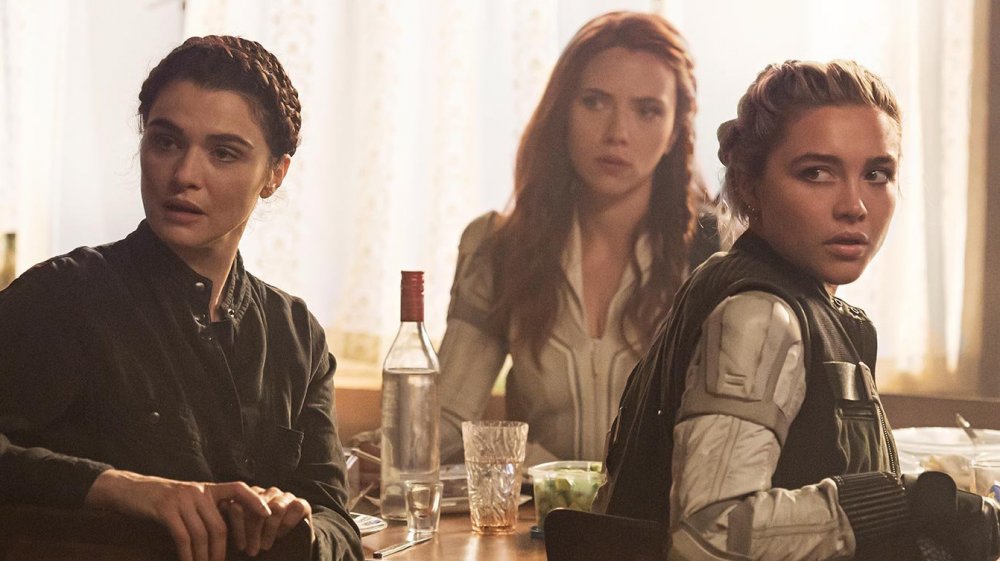 Disney/Marvel Studios
With the 2019 release of Avengers: Endgame, Marvel fans accepted that another major movie event of that caliber might be a decade away. What they didn't — and couldn't — expect was the rapid spread of coronavirus and the Hollywood shutdown that followed. The result of that industry-wide pause is that fans might be waiting up to a year to see completed Marvel Cinematic Universe Phase 4 projects, all of which have been delayed. Even worse, according to one major Hollywood producer, is that it could be actual years before fans see film and TV projects still in production before the pandemic swept the globe. 
Speaking to The Los Angeles Times for a survey of film industry professionals, Blumhouse founder and producer Jason Blum (The Invisible Man, Get Out) predicted that while a handful of movies and TV series might resume production sometime in 2020, it won't be possible for larger productions like Marvel's Doctor Strange in the Multiverse of Madness and Thor: Love and Thunder. 
When asked when he believes " film production will be up and running again," Blum had this to say: "I do think smaller productions will start sooner, but I don't think we're going to see Marvel movies shooting, or big expensive movies, until 2021. The real answer to your question is that it's all about when testing will be in this country as good it is in other places, which it isn't yet."
Many fans on social media have expressed disappointment and heartache over Blum's prediction.
Shang-Chi and the Legend of the Ten Rings star Simu Liu — whose movie has, for now, been pushed back by three months to its new May 7, 2021 release date — expressed that focus should be on returning the country to normal before filming anything. "As badly as I want to get back to work and start making things again, I think our collective priority should be supporting our essential workers until either a vaccine is created or this disease is brought under control," Liu told the LA Times. 
Fans will have to exercise patience as the MCU and Hollywood tries to resume production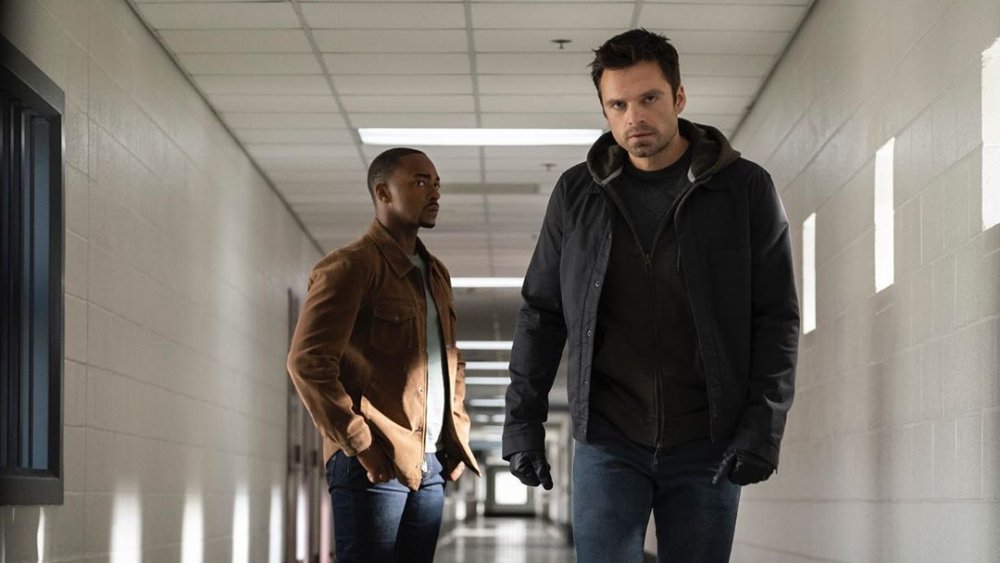 Disney/Marvel Studios
While many of those interviewed agreed that waiting for testing was better, It: Chapter Two producer Roy Lee backed Blum's belief about smaller productions resuming sooner. 
"I feared that we would have to wait for a vaccine to be developed before any production would be back up and running. But now I'm optimistic that there will be a plan in place to allow for smaller-scale productions to start before a vaccine is developed," Lee said. "I have a project called Shut-In at New Line Cinema, which is a one-location movie with a very small cast. I believe that it will be one of the first studio productions that will start once we figure out the proper protocols that will ensure that the cast and crew are as safe, if not more, during production than they would have been pre-pandemic." 
The group in charge of creating those protocols is the unions, several industry members said. Their work to establish a safe working environment will be critical not just to getting their members back on set, but also to ensuring their practices are in sync with and safe for other crew members.
"Like with anything in life we need to adapt to make the work and live environment as safe as possible, for everyone," Joker makeup artist Nicki Ledermann said. "The only way to do that is for every union to work out what is needed to keep their specific membership safe, then all unions should combine those safety measures and create a plan that works for everyone."
With so much still in the air, Marvel fans and MCU filmmakers alike may discover that patience is its own superpower. "At first, I briefly thought the hiatus would only be for a few weeks," Blockers director Kay Cannon told the LA Times. "I've come to accept that no one knows anything and that patience is our best friend."