Here's How Much Eric Andre Is Really Worth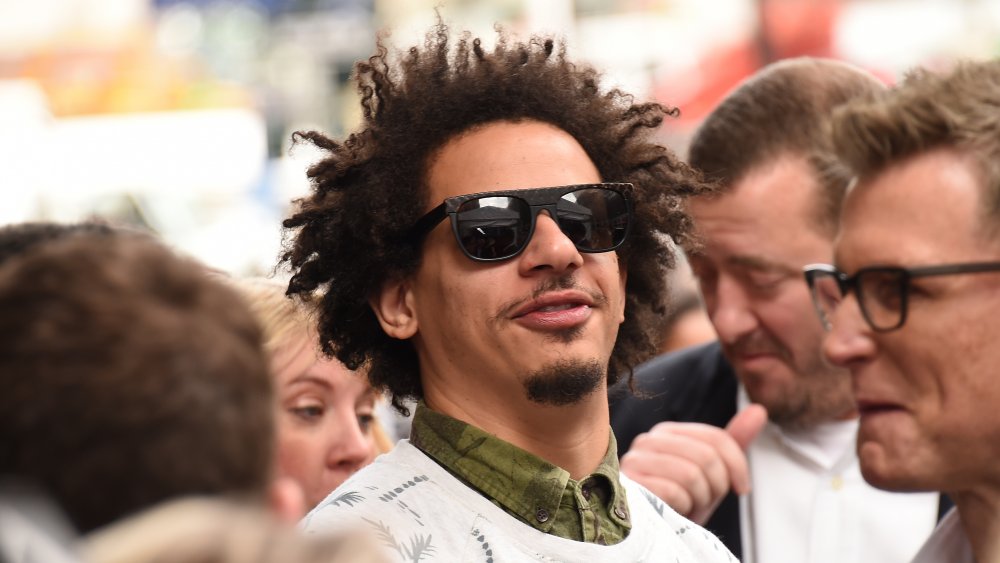 Nicholas Hunt/Getty Images
Almost two decades have passed since the Cartoon Network broke blue by turning their late-night programming over to the adult set. And after the birth of Adult Swim, well, the network quickly became just as popular among adventurous viewers of a certain age as it was for kiddos binging on classic toons. Of course, "adventurous" doesn't really cover just how bonkers the off-hours programming was on Adult Swim, with wildly original shows like Space Ghost Coast to Coast, Sealab 2021, Robot Chicken, and Aqua Teen Hunger Force giving new meaning to the phrase "anything goes."
Not surprisingly, Adult Swim quickly became a proving ground for up-and-coming comedic talent looking to hone their skills in an environment where "anything goes" essentially translated to "go as far as you want." One of those up-and-comers who's frequently pushed limits on late night is Eric Andre, whose prank-laden cable access talk show spoof The Eric Andre Show has been running intermittently on the network since 2012. Part sketch series, part performance art, and part celebrity roast, The Eric Andre show is always 100% hilarious. To date, the series has aired 40 episodes on Adult Swim, and is set to drop fresh new delights on audiences in 2020.
While continuing to tickle the funny bones of audiences over the years, The Eric Andre Show has made a bit of a cult comedy sensation of its eponymous host. It's also help put quite a few Benjamins in said host's bank account. As of this writing, The Eric Andre Show has actually helped Eric Andre's net worth beef up to a robust $3 million — not half bad for comedy guru-slash-actor barely a decade into his professional career.
Eric Andre's impressive career stretches well beyond the prank game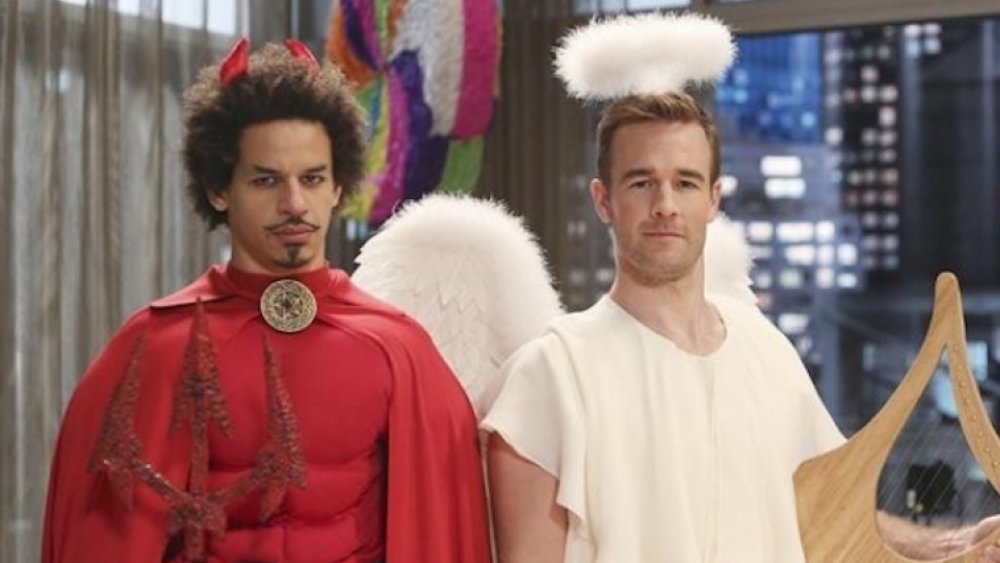 Of course, while The Eric Andre Show is still Eric Andre's most obvious calling card, it's far from his only notable paying gig. As mentioned, the funnyman has been stealing scenes and seizing laughs on screens big and small for a little over a decade now, and he's put together quite an impressive little resume in that period.
Fans of Larry David's long-running HBO farce Curb Your Enthusiasm no doubt recognize Andre from his appearance as a tormented set P.A. on the series' season 7 "Seinfield reunion" episodes. While Andre's Curb Your Enthusiasm gig likely didn't pay all that well, it certainly got his face out there, and opened a few more doors in Hollywood. The actor had a bit of a minor breakthrough in 2012, of course, with the premiere of The Eric Andre Show on Adult Swim. That same year, Andre himself made his legit premiere on network television after landing a recurring role on ABC's Krysten Ritter and James Van Der Beek-starring cult comedy Don't Trust The B**** In Apartment 23. 
Andre would go on to appear an all 26 episodes of the the tragically short-lived series, and has continued to turn up on TV (including a truly memorable stint on the mostly forgettable 2 Broke Girls) ever since. Eric Andre has also been raising his big screen profile in recent years, earning a role opposite Vince Vaughn and Owen Wilson on 2013's The Internship, turning up in the star-studded cast of 2017's Rough Night, and even lending his voice to Disney's 2019 blockbuster remake of The Lion King. 
Most recently Andre made the jump from supporting player to star opposite Tiffany Hadish in 2020's Bad Trip (which he also co-wrote). And you can be certain Eric Andre's recurring role on Netflix's animated Matt Groening fantasy Disenchantment will keep his accounts flush with cash for years to come.