The Real Reason Hidoko Left NCIS: Los Angeles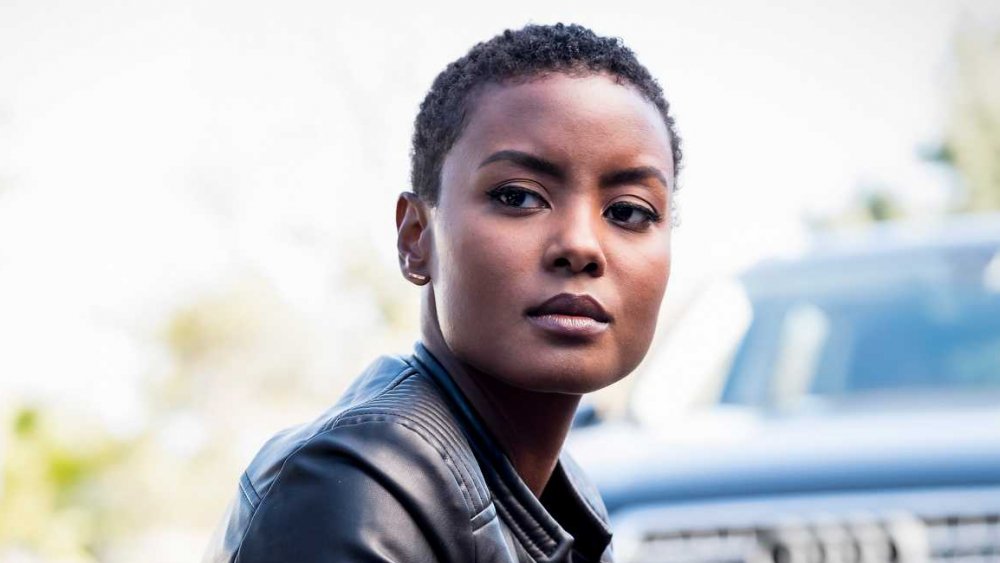 CBS
For all the laid-back west coast vibes and warm sunshine for which Los Angeles is famous, NCIS: Los Angeles sure can get pretty dark and tense. That's especially true when it comes to character departures, which are often high-stakes endeavors. A notable few have even been deadly, with NCIS Special Agent Harley Hidoko being one victim.
Played by Andrea Bordeaux, the former Marine staff sergeant got married to her husband, Wayne, right before he entered surgery following a serious injury in Kandahar. Sadly, he died during the procedure, and she returned to the States heartbroken without him, eventually stepping into the position of Chief of Staff to Shay Mosley (Nia Long), then the NCIS Executive Assistant Director for Pacific Operations. When Mosley moved from EAD-PAC to become leader of LA's Office of Special Projects, Hidoko followed, joining the team as an NCIS Special Agent in season 9. 
A valuable member of the organization since the season 9 premiere, "Party Crashers," Hidoko helped NCIS suss out a number of missions, from a terrorism threat after napalm was found at a crime scene to an undercover operation with Sam Hanna (LL Cool J) after a cryptocurrency farm is robbed of more than $10 million in Bitcoin codes. She had become such an essential member of the team that, when she seemingly went off the grid after setting out alone ahead of an off-the-books mission to Mexico to save Mosley's son in the season 9 finale, "Ninguna Salida," fans weren't convinced that the burnt remains Callen (Chris O'Donnell) and Hanna found at the scene could belong to the OSP team member. During the Season 10 premiere, "To Live and Die in Mexico," however, her murder at the hands of a deadly cartel leader was confirmed with a funeral. 
NCIS: LA has faced several recent potential character departures recently, including Nell Jones (Reneé Felice Smith) and Hetty (Linda Hunt), but what was the real reason Bordeaux's Hidoko left? 
Bordeaux's NCIS: Los Angeles departure seems to be a creative, not personal, decision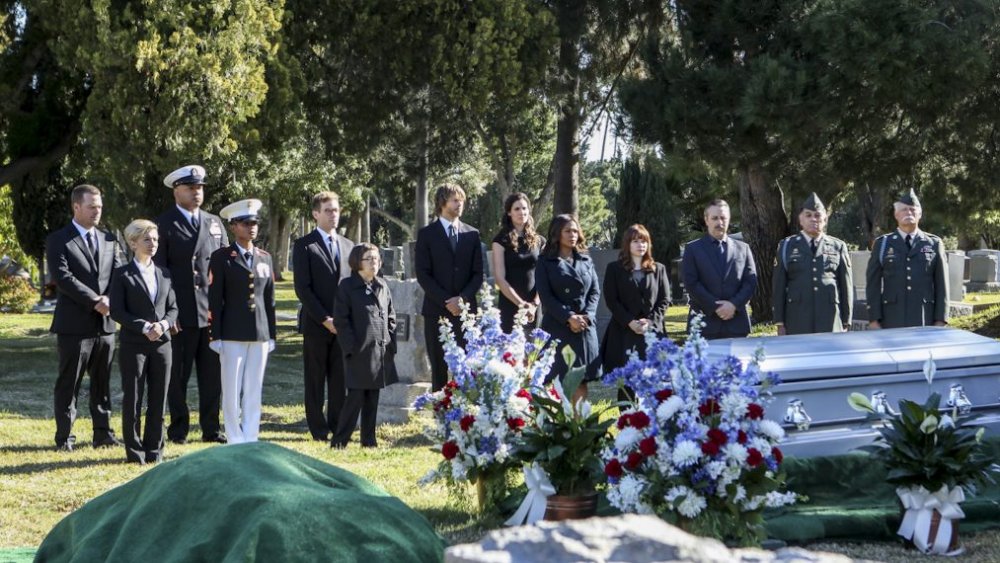 CBS
It's not entirely clear why Bordeaux's run with OSP was only a season long, as it doesn't appear to be based on any request made by her. Instead, comments from the actress point to it being a decision made by the writers. Ahead of the season 9 finale's live airing, Bordeaux seemingly shared an end-of-season appreciation post on social media but, looking back, it was a clear sign that her time on the show was up. "Tonight is the season 9 finale of @ncisla and I just wanted to take a moment to say how grateful, humbled and honored I've been to be a part of this show," the former NCIS: LA actress said in a May 2018 Instagram post.
Bordeaux went on to thank the cast, directors, and crew of the series, as well as the fans, CBS, the servicemen and -women who work on the show, and the series producers "for giving me my big break." She shared a similar message on Instagram during the season 10 premiere. "I'm gonna miss [Harley Hidoko] so much," Bordeaux posted. "I'm so proud to have been a part of the #NCISLA team. Congrats to the cast and crew on what I'm sure is going to be an amazing 10th season." 
When it comes to Hidoko's death, the writers may have wanted to end season 9 on an emotionally shocking cliffhanger and, as many shows have proven with their angry fanbases, there's no better way to do that than by killing a character to which viewers got attached. It may have also been that the writers always meant for Hidoko's arc to conclude in the finale. 
Several NCIS stars have departed from their roles for a variety of reasons but, based on Bordeaux's response, this was a creative decision and not a personal one.