Why Flora From The Turning Looks So Familiar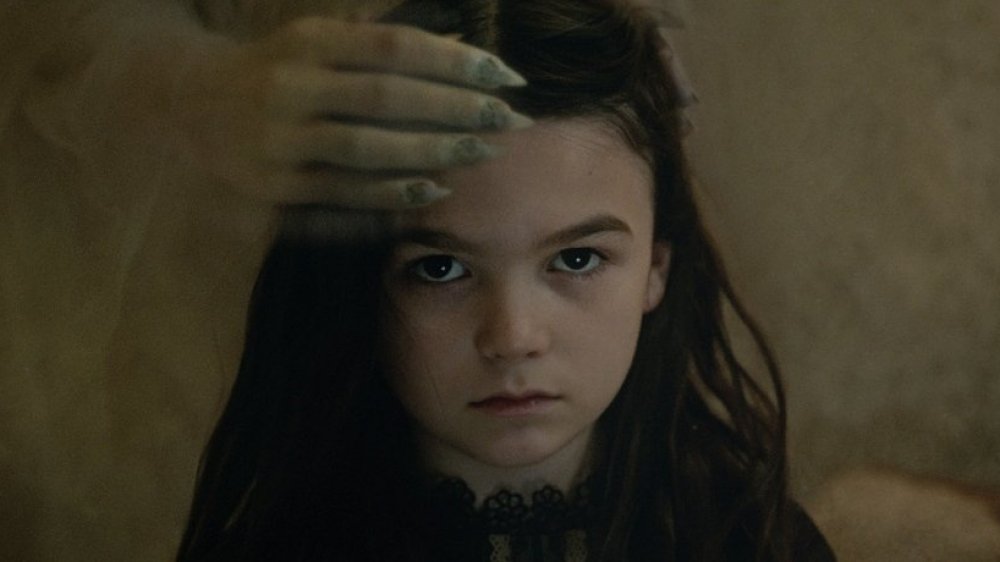 Universal Pictures
If you didn't get your fill of scares after the Halloween season, Universal Pictures had you covered this year with their supernatural horror film The Turning, released to theaters on January 24, 2020.
The screamer from director Floria Sigismondi was adapted from "The Turning of the Screw," a famous short story by Henry James. With actors Mackenzie Davis and Finn Wolfhard in two of the starring roles, The Turning tells the story of a governess (Davis) hired to care for two young orphans in the wake of their parents' deaths. Wolfhard, who most viewers will recognize from his leading role on Netflix's smash hit '80s nostalgia-fest Stranger Things, plays the first of the orphans, Miles Fairchild. Another notable child star was cast in the role of his sister, Flora, and, if you're a fan of horror, you're probably wondering why she looks so familiar.
Brooklynn Prince, who now joins the vaunted pantheon of creepy kids from horror films, stars opposite Wolfhard as Flora Fairchild in The Turning, and despite Prince's age (she was only nine at the time of The Turning's filming), she's already built up quite the résumé.
The Turning's Brooklynn Prince is already basically a movie star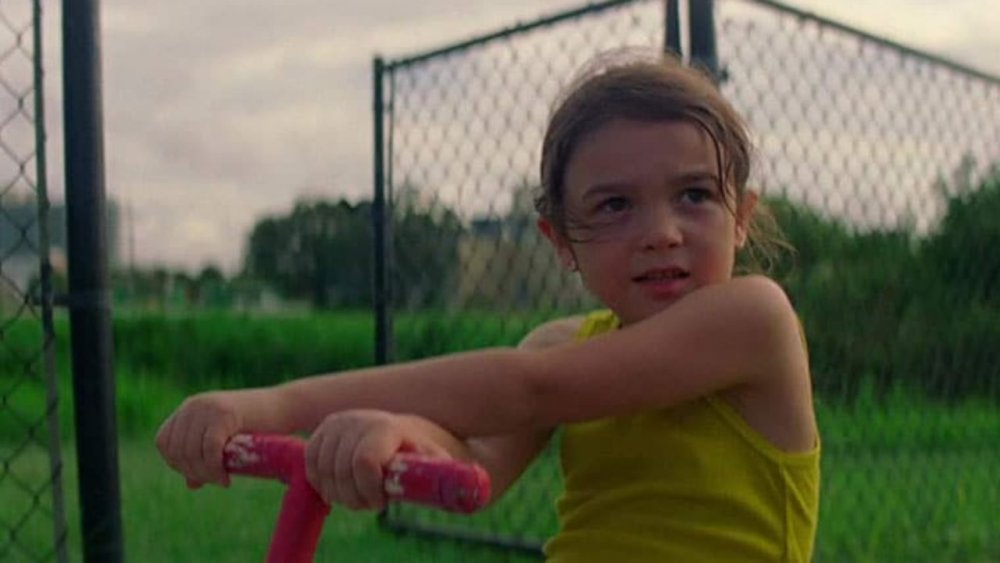 A24
According to Pop Culture, the ultra-talented youngster has been performing professionally since she was two. She kicked off her career with commercial work, appearing in spots for national brands like Chuck E. Cheese and in state-wide tourism campaigns like Visit Orlando. By 2017, at the ripe old age of six, she had accrued enough commercial credits to make the jump to film.
Prince's first major feature film role came quickly when she was cast as Moonee, the adorable lead in filmmaker Sean Baker's The Florida Project. The film, set over the course of a single summer in Florida, follows the precocious Moonee and her band of mischievous friends, who live a working-class existence on the outskirts of Walt Disney's Orlando theme parks. Prince's performance must have proven her acting chops, because her dance card's been pretty full ever since.
By 2018, Prince was one of the most in-demand child actors in Hollywood. According to IMDb, she appeared in three more feature films between Florida Project and The Turning. Those credits include her role as Sophie in Monsters at Large, as Bianca in The Lego Movie 2: The Second Part, and as the voice of Zoe in The Angry Birds Movie 2.
Even a fully grown actor might need a break after a schedule like that, but Prince shows no signs of slowing down. She's already looking to expand her range, and experimenting with the booming world of TV.
Brooklynn Prince likes to come Home Before Dark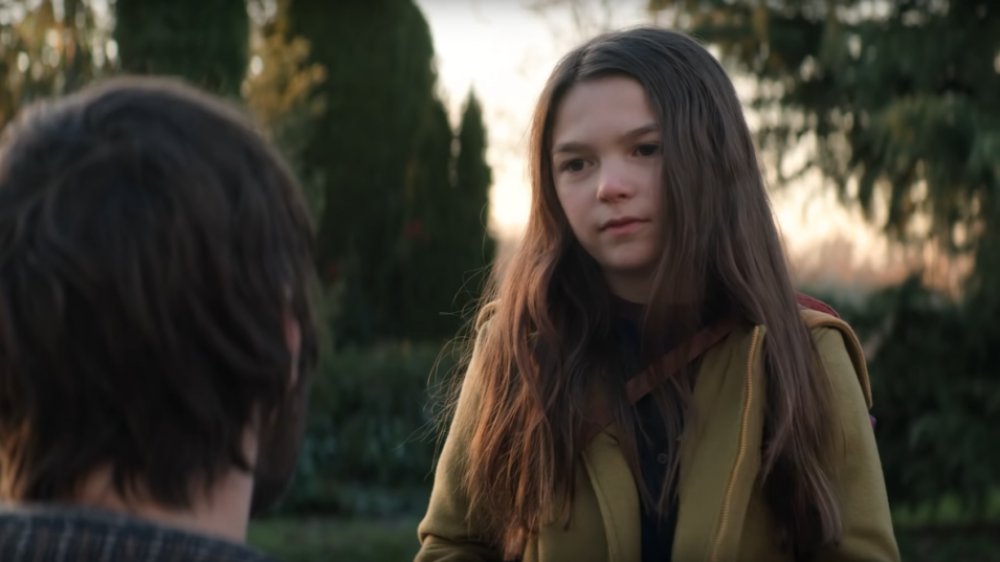 Apple Inc.
Prince is also the young star of Apple TV Plus' popular crime thriller Home Before Dark. Having already proven her ability to handle heavy material, Prince was an obvious choice to play the role of Hilde Lisko, a big city girl who visits her father's sleepy lakeside town and discovers clues that might help solve a troubling cold case.
Prince's performance in the role of Hilde Lisko has been lauded by critics and viewers alike, but that doesn't mean the young actress is ready to rest on her laurels. She's been involved in two more projects that have already entered post-production: Circus story The One and Only Ivan, and science-fiction thriller Settlers.
Brooklynn Prince is certainly one of the more recognizable child stars in Hollywood, and her face is only going to become more ubiquitous as she continues to conquer the industry. Oh, and she just turned ten in April. What have you done, lately?