The Green Hornet 2: Will We Ever Get To See A Sequel?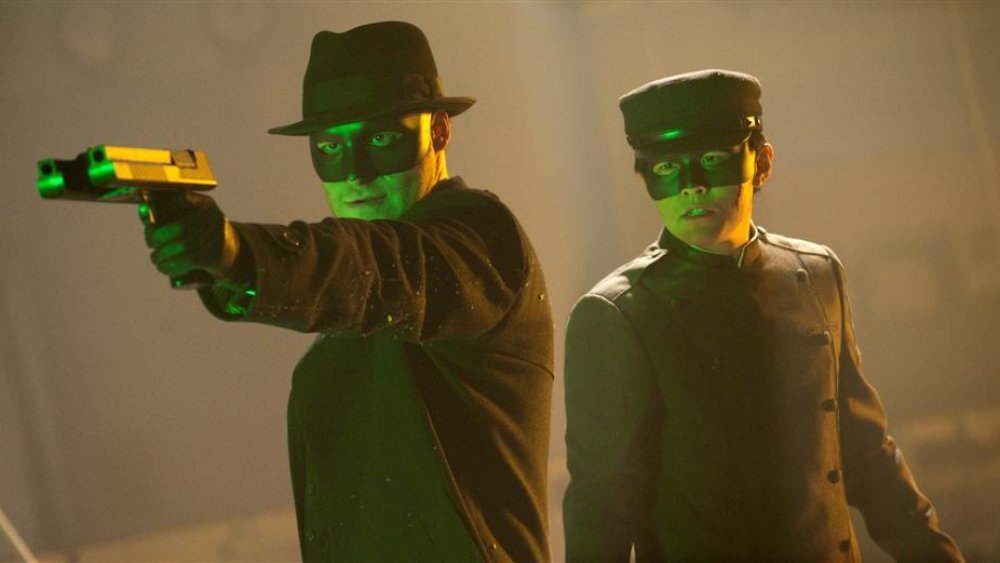 Green Hornet might not be on the same level as Batman or Spider-Man when it comes to household recognition, but the masked superhero has had a long — and busy — entertainment career. 
Created by George W. Trendle and Fran Striker in 1936, Green Hornet first appeared on the radio before making the leap to two film serials in the 1940s. Arguably his most memorable incarnation came in the 1960s with a TV series remembered for its making martial arts legend Bruce Lee into a star. It would be another 45 years before the character made his feature film debut, with Seth Rogen starring in the title role alongside Jay Chou as Kato, while Cameron Diaz, Christoph Waltz, Edward James Olmos, David Harbour, and Tom Wilkinson rounded out the cast.
Directed by Michel Gondry (Eternal Sunshine of the Spotless Mind) and scripted by Rogen and Superbad co-writer Evan Goldberg, the 2011 action-comedy The Green Hornet saw Rogen's Britt Reid teaming up with Chou's mechanic and martial artist Kato to protect Los Angeles. After the abrupt death of Reid's estranged father leads to them saving a couple from a mugging and successfully evading police in a car chase, Kato outfits a 1965 Chrysler Imperial — nicknamed the Black Beauty — and the two work to capture a Russian mobster that his father, a local newspaper publisher, was trying to expose. The movie grossed nearly $228 million worldwide on a budget of $120 million, with domestic box office only accounting for about $90 million.
When asked about a potential sequel around the premiere of the Sony film, Rogen said at the time that they hadn't "thought about it at all" prior to seeing whether the film would be successful (via SPH Razor). The superhero movie was considered underappreciated by some, but its box office performance and below middling-reviews failed to garner immediate support for subsequent films. 
Universal is looking to reboot The Green Hornet without its original stars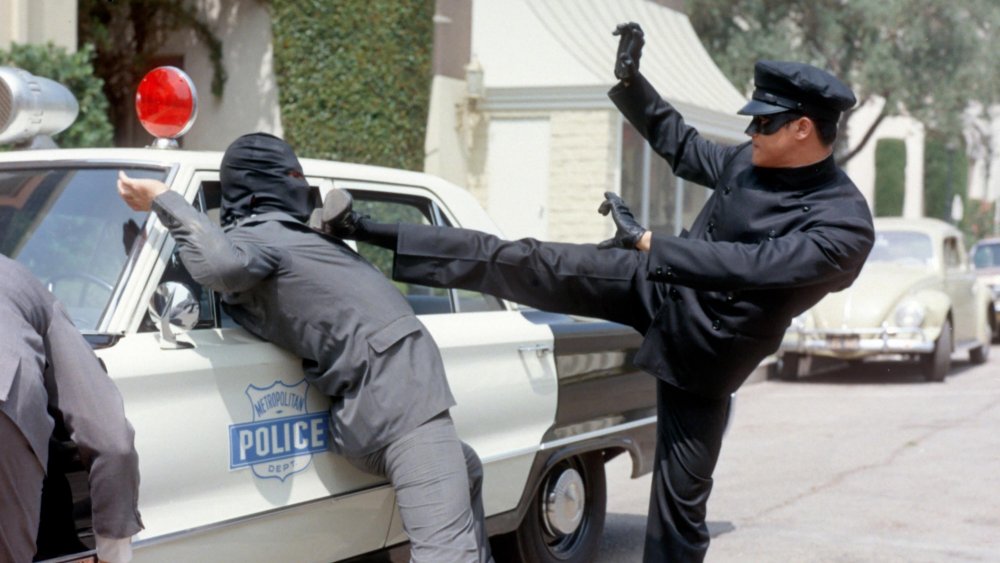 If there were any plans for Sony to do a sequel, that time has passed. In 2016, Paramount Pictures purchased the rights to Green Hornet and attached director Gavin O'Connor, implying that a follow-up or new take might be in the works. Early indications pointed to a harder-edged installment, but news about it dried up until January 2020, when it was reported that the studio's rights had lapsed and yet another had won them (via The Hollywood Reporter). Amasia Entertainment, the Los Angeles-based film production company co-founded by former Marvel Studios president Michael Helfant, is now behind the latest effort to bring the classic crime-fighter to the big-screen yet again. 
Universal, the very same studio that produced Green Hornet's early film serials, announced in April 2020 that it would be co-producing the new take, presently titled The Green Hornet and Kato (via Collider). In a statement about the studio partnership, Amasia co-founder TK Gallo said he trusted Univeral with "the Green Hornet brand," and indicated that the equal billing of Kato in the title might be for more than show. "Their sensibilities and relationships with writers, directors, and actors are exceptional. And, the confluence of America and Asia is so important," Gallo said.  
Helfant also revealed that both studios are approaching the new film as a full-fledged reboot that would be more than a one-off project. "The team at Universal share our passion and enthusiasm for the property and will devote the resources to launch a truly global franchise," he said. "It feels like we are merging the past and the future, creating a contemporary version... that is fresh and exciting while respecting its long legacy and history."
It's not the Rogen and Chou sequel some fans want, but the Green Hornet reboot could be just the thing new and old fans need.