Green Hornet Reboot In The Works From The Accountant Director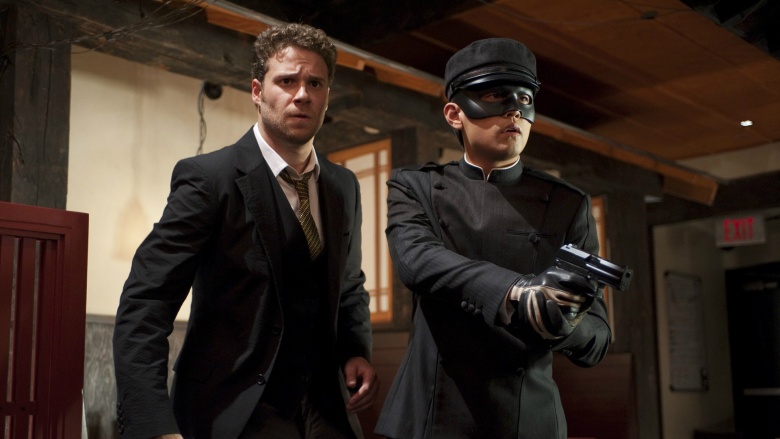 The Green Hornet will get another chance on the big screen, and it sounds like things could be different this time.
As you might recall (or more likely have forgotten), Seth Rogen co-wrote and starred in a flick based on the classic '60s TV show in 2011. Eternal Sunshine of the Spotless Mind director Michel Gondry helmed the big-budget adaptation, but it was only moderately successful.
Deadline reports that Paramount has acquired the rights to the character with The Accountant director Gavin O'Connor set to reimagine protagonist Britt Reid as a more "edgy" and "modern" character. Reid is kind of a blend between Tony Stark and Bruce Wayne: he's a media mogul and playboy who decides to right his previous wrongs by fighting crime. He's also got a sidekick in martial arts master Kato, played by Bruce Lee on the TV series and Jay Chou in the recent update.
"I'm beyond excited to bring The Green Hornet into the 21st century in a meaningful and relevant way; modernizing it and making it accessible to a whole new generation," O'Connor said. "My intention is to bring a gravitas to The Green Hornet that wipes away the camp and kitsch of the previous iteration. I want to re-mythologize The Green Hornet in a contemporary context, with an emphasis on story and character."
O'Connor said his vision for the character is extremely complex. "When we meet Britt Reid, he's lost faith in the system, lost faith in service, [and] in institutions. If that's the way the world works, that's what the world's going to get. He's a man at war with himself. A secret war of self that's connected to the absence of his father. It's the dragon that's lived with him that he needs to slay."
There's no word on casting yet, but we'll keep you posted. Meanwhile, check out some of the worst superhero casting decisions ever.