Will Christopher Nolan's Tenet Still Come Out In July 2020?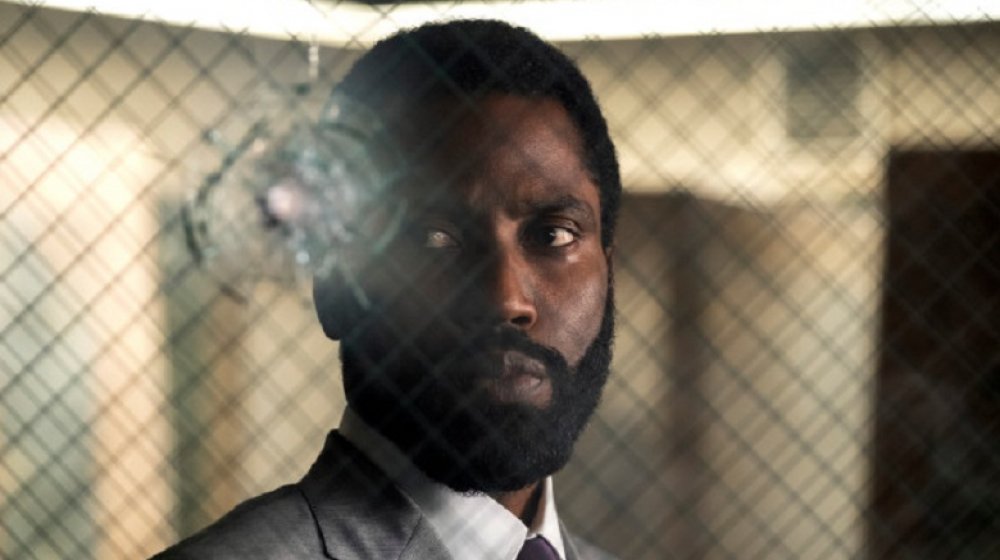 Warner Bros.
Christopher Nolan's next film may face some serious delays.
In the wake of the coronavirus pandemic, which has covered the entire globe and brought normal life to a screeching halt, several films have seen their release dates pushed back, some by a year or more — but Christopher Nolan's upcoming thriller, Tenet, is still currently scheduled to hit theaters on July 17, 2020.
While that's still the listed release date for Tenet, it seems like that could potentially change at any moment, especially in the wake of a huge announcement from Warner Bros. Studios. It was recently announced that several of the studio's most high-profile 2020 releases, including writer-director Matt Reeves' The Batman, Shazam 2, and The Flash, have all been pushed back by several months (via Deadline), leaving Tenet as one of the studio's sole remaining summer releases.
Starring BlacKkKlansman lead John David Washington (who, yes, is Denzel's son) alongside The Batman himself Robert Pattinson, Sir Kenneth Branagh, frequent Nolan collaborator Michael Caine, Widows breakout Elizabeth Debicki, and Indian actress Dimple Capadia, Tenet remains fairly mysterious beyond the question of its release date. With a plot centered around a secret agent who must employ time travel to prevent World War III, Tenet will almost certainly feature Nolan's signature twisting narratives, time-bending, and mind-blowing effects, but the filmmakers and studio are remaining tight-lipped about any specifics.
With no announcement yet made about any possible delay, we can only speculate as to whether Tenet might soon get a new release date — but judging by the trajectory of the global crisis, it seems fairly certain that said announcement will come soon.
COVID-19 is closing down the movie industry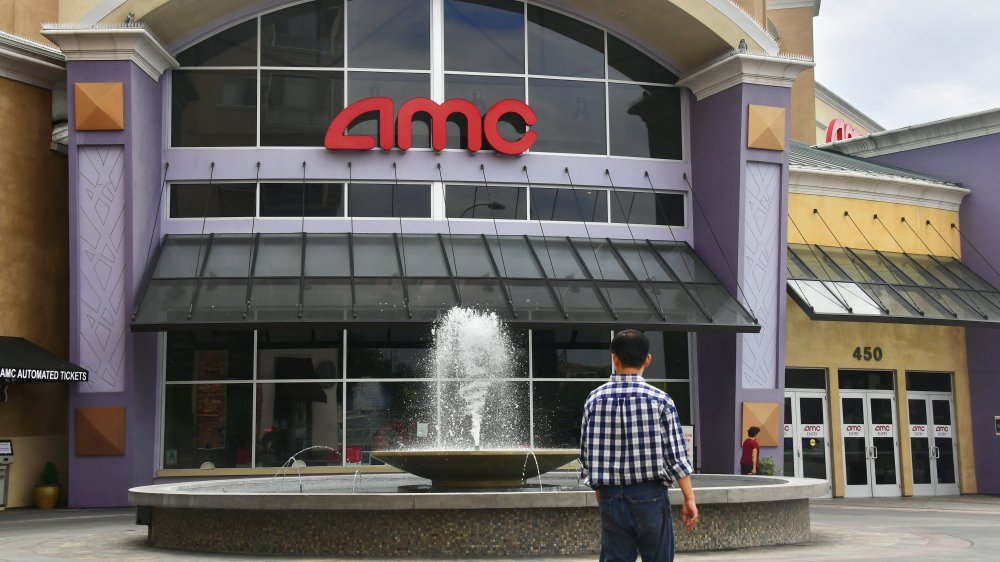 Afp Contributor/Getty Images
The biggest factor in whether Tenet will hit theaters as planned in July may come down to the theaters themselves. As COVID-19 spread throughout the world, shuttering everything from concert venues to sporting arenas to museums to restaurants, movie theaters — with their close quarters that seem specifically tailored to spread the virus — closed down as well.
As the crisis continues, states like New York and countries like France, Italy, and Spain are under strict lockdowns, preventing citizens from leaving their homes and keeping "non-essential" businesses closed. Obviously, during a time like this, grocery stores and pharmacies are much more vital than a multiplex, but the question of when movie theaters would even be able to reopen just doesn't have an answer right now.
With so many huge releases delayed, including the long-awaited new James Bond film No Time to Die, the ninth Fast & Furious film, Marvel's Black Widow standalone movie, and more, Hollywood is clearly waiting to see when it might be safe to return to the movies. However, with a vaccine potentially very far away, movie studios might be forced to release some of their biggest blockbusters over streaming, especially if they want to compete with giants like Netflix and Amazon (which are releasing as much new original content as possible while everybody is stuck at home).
As far as Tenet goes, we'll keep an eye out for any announcements regarding its fate, and we'll keep you informed. In the meantime, stay safe, wash your hands, and stay inside until it's safe for all of us to go back to the movies.