The Real Reason Hugh Jackman Turned Down A Role In Cats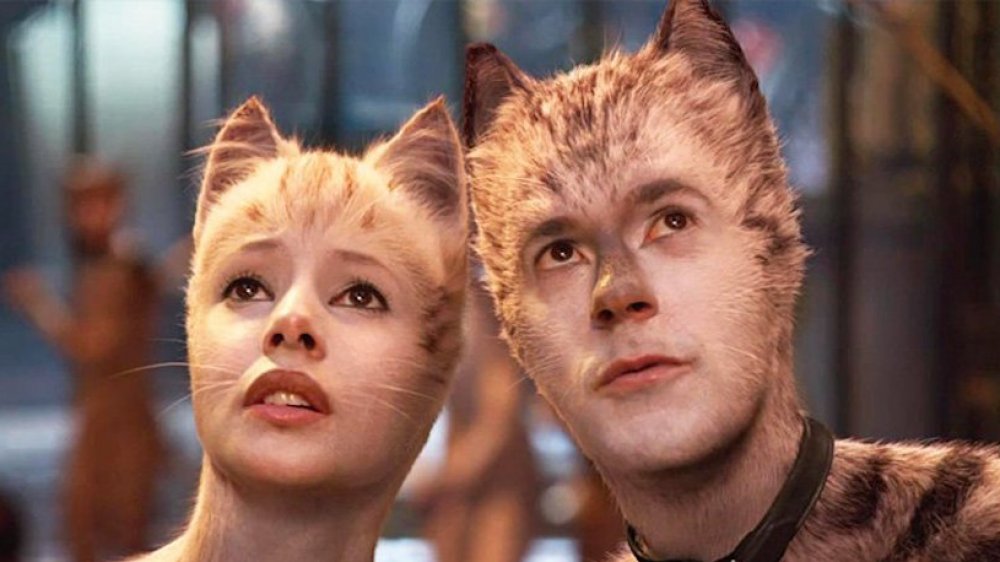 Universal Pictures
Hugh Jackman dodged a major bullet, even if he's too classy to put it that way.
Tom Hooper's feature film adaptation of the musical Cats is the kind of sparkling disaster that will live in Hollywood infamy for the rest of time. As many critics have argued, it's the kind of crime against Andrew Lloyd Webber that shouldn't have ever been allowed to take place.
The idea of a live-action adaptation of a Broadway play about singing cats competing to ascend to the equivalent of cat heaven before being reborn was a difficult sell even before the first production still emerged featuring some pretty dubious CGI and issues of scale. (Are they the size of people? Cats? Rats?) Perhaps in an attempt to hedge against the inevitable criticism, Hooper stacked his adaptation with one of the most impressive casts ever to grace the silver screen. Cats featured — among many others — Idris Elba, James Corden, Taylor Swift, Francesca Hayward, Rebel Wilson, Jason Derulo, Jennifer Hudson, Sir Ian McKellen, and Dame Judi Dench. Indeed, it seemed like the only A-lister who didn't show up in Hooper's whimsical version of New York was Les Misérables alum Hugh Jackman.
The omission of Jackman seemed suspect, given both the actor's proven ability as a triple-threat performer and his past work with Hooper, who directed Jackman in 2012's Les Mis. What did he know that no one else did? Apparently, all the conspiracy theories about Jackman's exclusion from the film turned out to be unfounded. According to a recent interview, Jackman was approached early in Cats' development, but he was ultimately kept out of the production by an innocent conflict in scheduling (via The Daily Beast).
When you're Hugh Jackman, timing is everything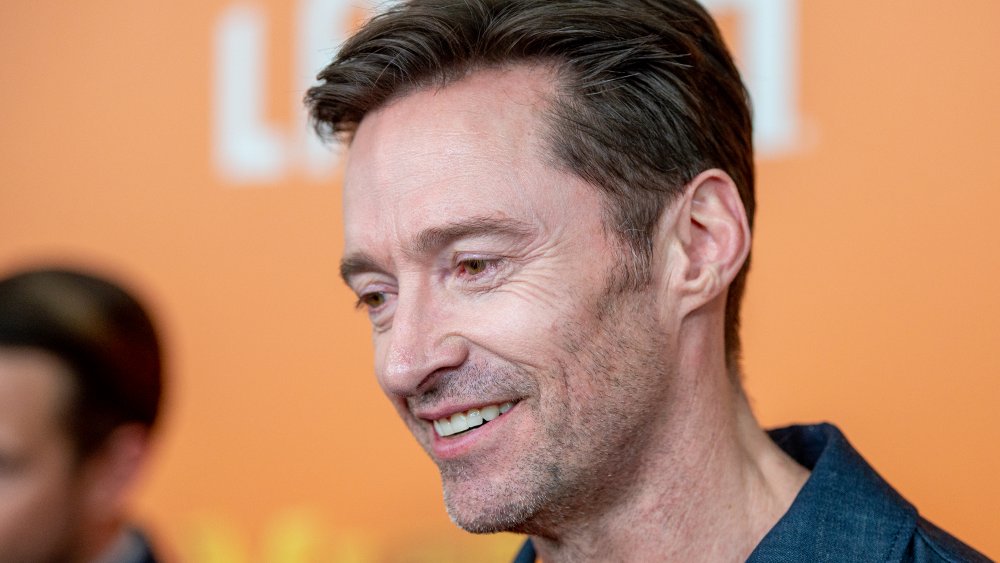 Roy Rochlin/Getty Images
The Daily Beast senior entertainment editor Marlow Stern initially asked Hugh Jackman if he had actually been asked to join the cast of Cats, which the actor confirmed. When questioned about who he was supposed to play, Jackman revealed that there were "couple of options there based on availability and time." But Jackman's schedule simply couldn't accommodate any commitment to Cats. 
"You know, Tom rang me early on because we did Les Mis together," he shared. "I just wasn't available at the time." 
Sounds like whatever discussions were had between Jackman and Hooper were pretty informal, and at an early stage of production.
Stern then tried to bait Jackman into piling on the box office bomb, which Jackman politely declined to do. When asked if he was glad to avoid the ignominy of participating in 2019's most loathed film, Jackman simply replied, "I'm in the theater, man, and I don't want to be in the business of bashing people — or jumping on bandwagons. I haven't seen it, and Tom Hooper's one of the great filmmakers we have." It's hard to imagine a classier response. 
Fortunately, just about everyone involved in the production — Hooper included — is such a bankable star that the failure of Cats is unlikely to permanently tarnish their reputations or harm their careers. Jackman may have sat this one out, but given his unflappable praise of the talented director, we may even see him return to another Hooper project at some point in the future.