What It Was Really Like To Come Back For Bad Boys For Life - Exclusive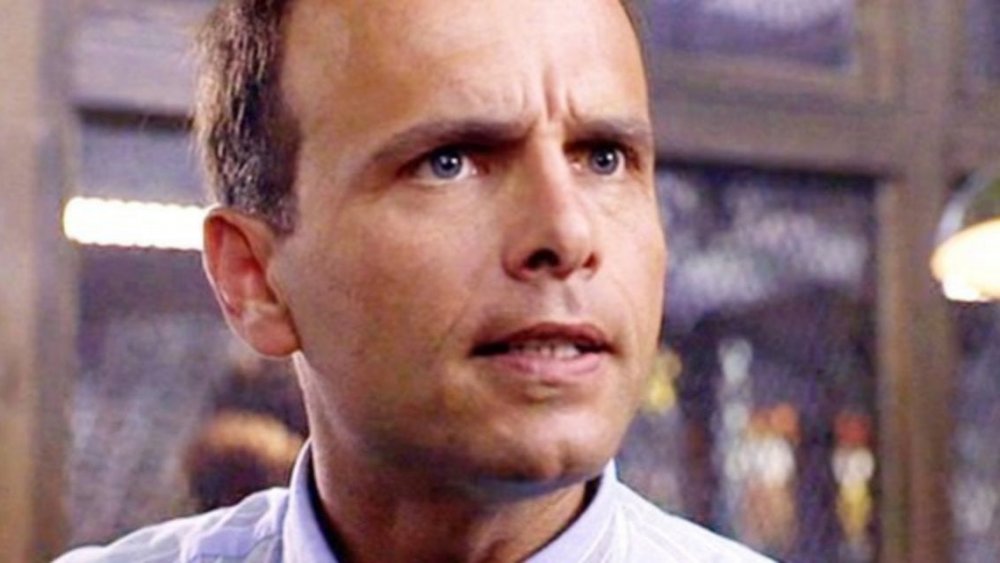 It has been 25 years since the original Bad Boys was released in 1995. The action-comedy, starring Will Smith and Martin Lawrence as Miami PD detectives, catapulted Smith to A-list movie star status and spawned the 2003 sequel, Bad Boys II.
Fast-forward 17 years, and the franchise was resurrected for the 2020 reboot Bad Boys for Life. Smith and Lawrence were back — as was Joe Pantoliano, who has appeared in all three films as Captain Howard.
Pantoliano has had dozens of memorable roles in film and TV spanning four decades — The Goonies, La Bamba, The Matrix, The Sopranos, Sense8... the list goes on and on. And his role in Bad Boys is no exception.
In an exclusive interview with Looper ahead of the April 21 release of Bad Boys for Life on DVD and Blu-ray, Pantoliano discussed working with Smith and Martin and how technology has changed since the first film, revealing what it was really like to come back to the Bad Boys franchise. (Warning: Spoilers ahead.)
Bringing the Bad Boys franchise back to life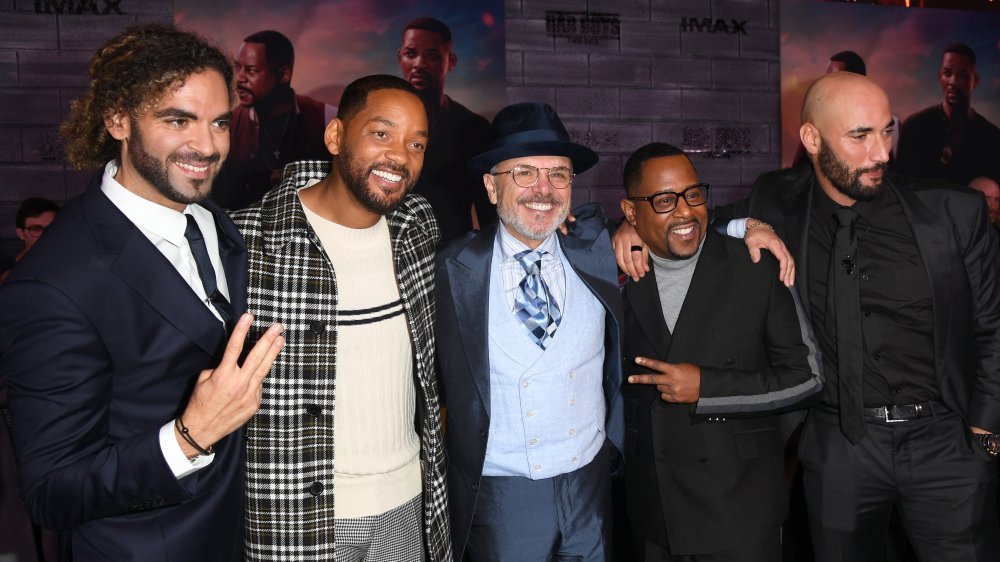 Kevin Winter/Getty Images
It was a long, complicated road to get Bad Boys for Life off the ground. Rumors started back in 2008 that part three of the franchise would be released after Smith told Bad Boys and Bad Boys II director Michael Bay at the MTV Movie Awards that year, "We need Bad Boys III. I was just watching Bad Boys II with my son and I told him you can't open a movie better. That's the best movie opening ever!" After several false starts and personnel changes, the process started in earnest in 2014, with Sony Pictures pushing back the release date several times before finally committing to 2020.
"I was really happy [the franchise was being rebooted], but it took years," Pantoliano says. "I remember getting the first call that they wanted to do this, and then it fell apart. And then it would get back, then it would fall apart again, and then it would get back again. By the time they said they were really doing it, I was kind of like, 'It's not going to happen,' until I actually got on the airplane to shoot."
Despite 15 years passing since Bad Boys II, it didn't take long for Pantoliano to get back into character. "It felt good, like putting on your favorite old smoking jacket," he says. "You didn't put on too much weight, so it still fits. It was just wonderful to see Will and Martin again, and lot of the people that have been [working] with them for the past 25 years that I've worked with and known. They're really loyal. I owe it to them that they invited me to the party. I'm very, very grateful to have been asked to come back."
How the technology has changed over the years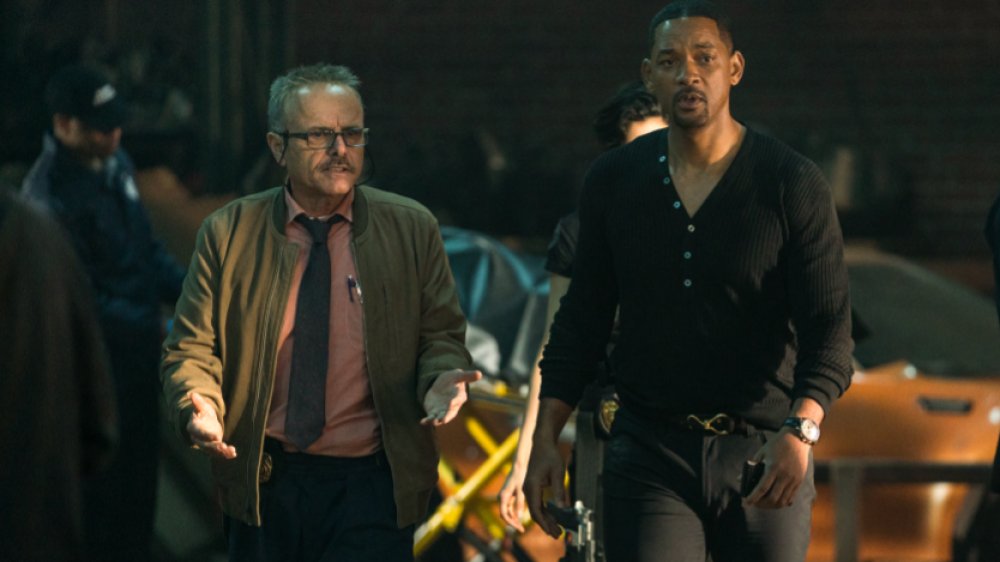 When Pantoliano learned that his character, Captain Howard, would die in Bad Boys for Life, he was disappointed, to say the least: "I said to the producers, 'I'll do it for cheaper if you don't kill me, otherwise I want a death tax.' They said, 'No, we're going to go with the death tax. We'll pay for dying.'"
When it came to actually shooting his death scene, Pantoliano says that what stood out the most to him was how much technology had changed since Bad Boys II.
"When I started working in show business 40 years ago, in front of these big, old Mitchell cameras, everything took a lot of time — the lighting, the technical aspects. You'd have two to three hours in between setting up for the next sequence," recalls Pantoliano. "Now, with the new technology, everything is so fast. When I was shot, I wasn't wired. You're just play-acting. Historically, if you get shot, you're pressing the button, you're in control of it. The squibs go off. In this, I took my own hit, acted like I'd been shot, and went down. Then, I literally didn't see the result until everybody else saw it because it got laid in digitally later."
That technology continued to blow him away throughout the filming of Bad Boys for Life, especially when it came to scenes featuring the menacing motorcycle that makes an appearance several times in the film.
"The technology and equipment was extraordinary," Pantoliano says. "They designed an electric motorcycle where you didn't hear anything. They mounted the camera on the motorcycle, and everything was remote control. The camera operator was literally looking at a TV screen and designing the shot as the motorcycle was going 60 miles per hour. It made me think it would be cool to see [early 20th-century director] John Ford come back and be on a movie set, to see how much things have changed since the film pioneers have left us. It's just fascinating."
Bad Boys for Life will be released on DVD and Blu-ray on April 21.