Daredevil's Cancellation May Have Ended This Star's Career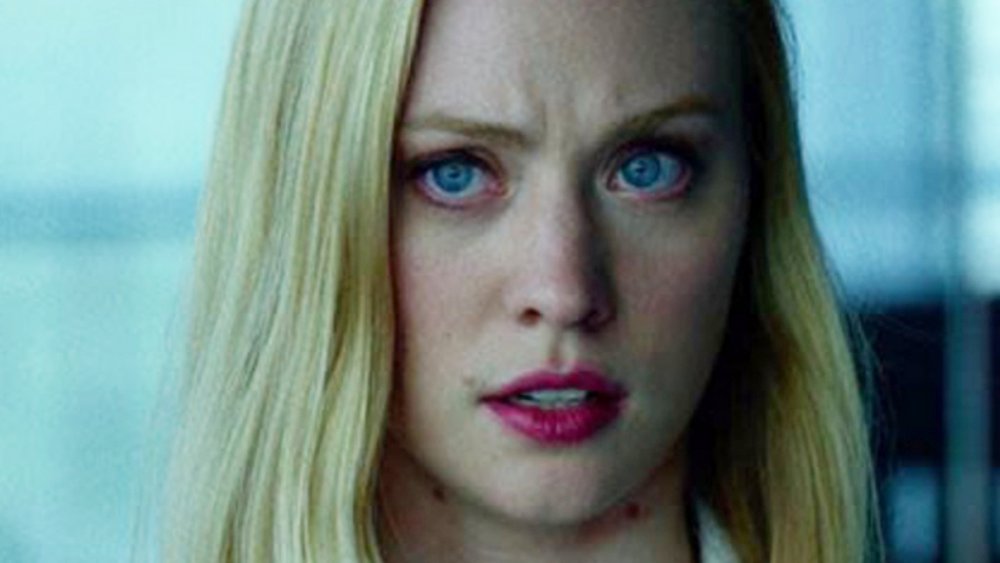 Netflix/Marvel Entertainment
It's easy to imagine the life of an actor from a hit TV show as jumping from one role to the next, but as with all artistic professions, even talented performers sometimes have periods where it's hard to find work. Sadly, that has been the case for actress Deborah Ann Woll, who co-starred on several of Netflix's Marvel properties, most notably Daredevil.
Since the series was canceled in 2018, Woll hasn't been able to land a follow-up role. In an emotional interview on the YouTube series Joe Q's Mornin' Warm Up, hosted by legendary comics artist and current Marvel Creative Director Joe Quesada, Woll opened up about her struggles with navigating the industry, and how the lull in her career has affected her.
"If I'm not acting, I'm not sure who I am," she said. "And since it's been so long since I've really gotten to do it, I'm struggling a little bit with how to maintain my self-worth, my sense of my own value... I haven't had an acting job since [Daredevil], and that's been really hard for me."
She also opened up about the toll working as an artist in a tumultuous industry can take. "I'm just really wondering whether I'll get to work again, whether anyone wants to work with me again... all of those scary things. And part of my brain goes, 'No, you're just being crazy, calm down,'" Woll admitted. "But the part of me that loves [acting] and the problem with being an artist and an actor, and any of these professions where you put a piece of your soul into your work, is that it becomes a part of your identity."
Anyone who works as a creative can relate, but what makes Woll's plight all the more shocking is the fact that she's... well, really good. If you never caught her work on Daredevil, you have doubtless seen her on any one of a number of hit TV series over the last decade or so.
Where you've seen Deborah Ann Woll before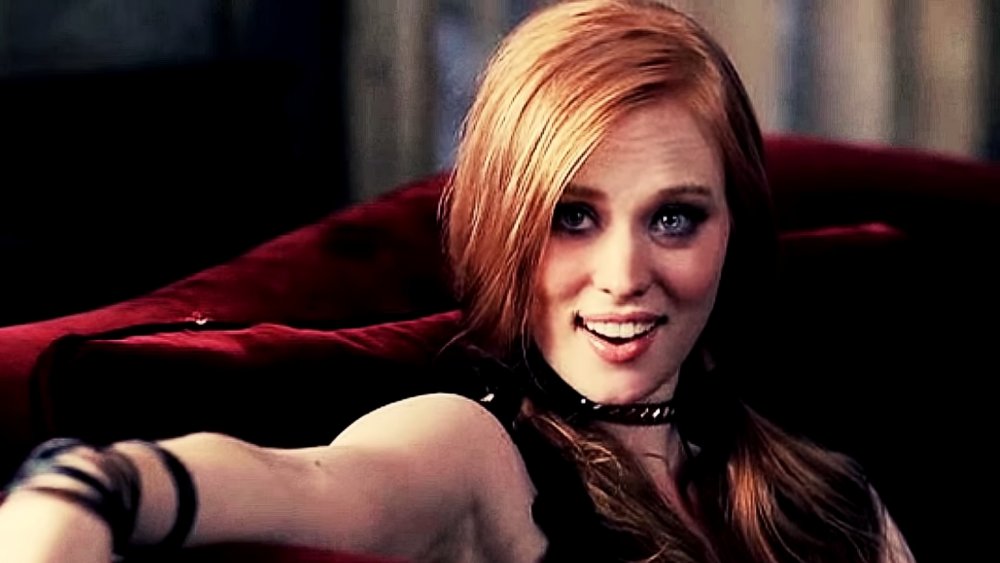 HBO
After a handful of guest spots on Law & Order and ER, Woll landed her breakout role, and one that many probably still recognize her from. In 2008, she was cast on the HBO series True Blood as Jessica Hamby, a timid young woman raised in a deeply religious household who underwent a bit of a personality change when she was turned into a vampire by Bill Compton (Stephen Moyer) and introduced to all of the powers that came with. On a show full of memorable characters, Jessica was one of the best-liked, thanks in no small part to Woll's performance, which found the right balance of innocence and edge. She even had her own web spin-off entitled True Blood: Jessica's Blog, meant to expand the True Blood universe; the series lasted for five seasons and 38 episodes.
When True Blood ended in 2014, it was no surprise that Woll quickly lined up her next high profile TV gig, starring as journalist Karen Page on Daredevil. In a 2016 interview with Collider, she explained her take on the vulnerable-yet-tough Karen. "Even just pestering people with questions...[is something] I think many young women grow up struggling with, to assert themselves," she said. "I love how assertive she is, even sometimes to a fault."
Woll also appeared as Karen on the crossover series The Defenders and on The Punisher — the latter of which her character wasn't originally supposed to make an appearance on. However, showrunner Steve Lightfoot changed his mind after seeing the chemistry between Woll and Punisher actor Jon Bernthal, who debuted as the character on Daredevil's second season. "I asked to have her, because she and Frank are so great," Lightfoot said during a presser. "[The Punisher] is a closed-off military guy, and this is a woman he treats like an equal more than anyone else" (via Mashable).
Former co-stars speak out in support of Deborah Ann Woll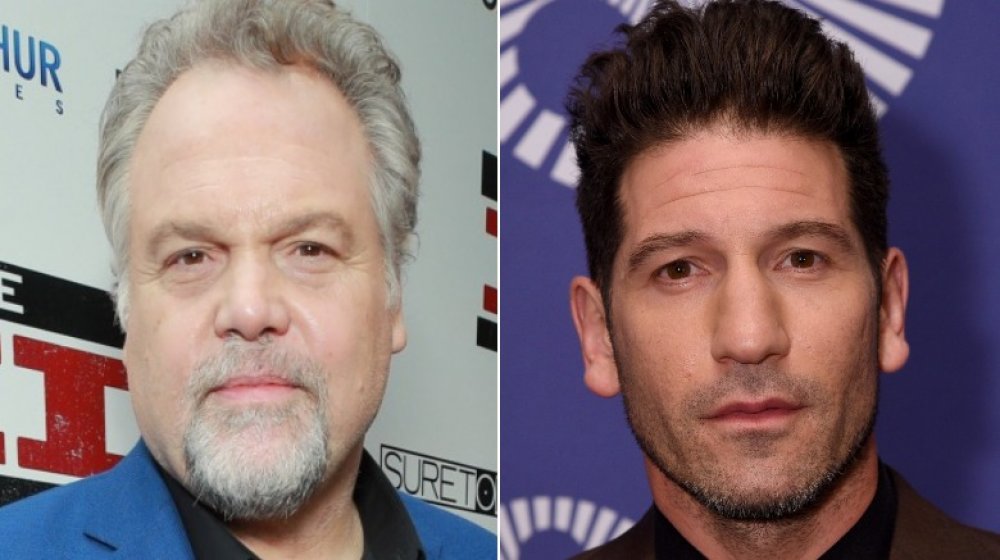 Rich Fury, Bryan Bedder/Getty Images
Quesada, who served as an executive producer on Daredevil, both empathized with Woll and expressed surprise that she would have trouble finding work. "First of all, my jaw hit the ground, because you're an amazing talent," he said of her revelation that she hadn't landed an acting job since Daredevil ended. He wasn't the only former co-worker of Woll's to speak up about her talents as an actor.
After the interview, Woll's Daredevil co-star and screen legend Vincent D'Onofrio tweeted his support: "[Deborah Ann Woll] can play any part written for an actor to play. I think of her as being one of my favorite scene partners in my career, because of her talent. Every actor depends on their scene partner. You'd be lucky to have her with you. Unstoppable. A gift to storytelling."
Bernthal replied to that tweet to offer his own support, writing, "That right there's the truth. Big love to both of y'all. What an honor and joy to have rolled with you guys."
With so much support from those who have worked closely with her, let's hope the end to Woll's dry spell comes quickly. In the meantime, you can still check out her work on the Netflix Marvel series, or stream the entirety of True Blood on Hulu.